The wonderful range of colours and finishes in the new mixer tap range ensures a personalised bathroom scheme is easy to achieve, while the elegant design makes combining it with shower and accessory choices a breeze.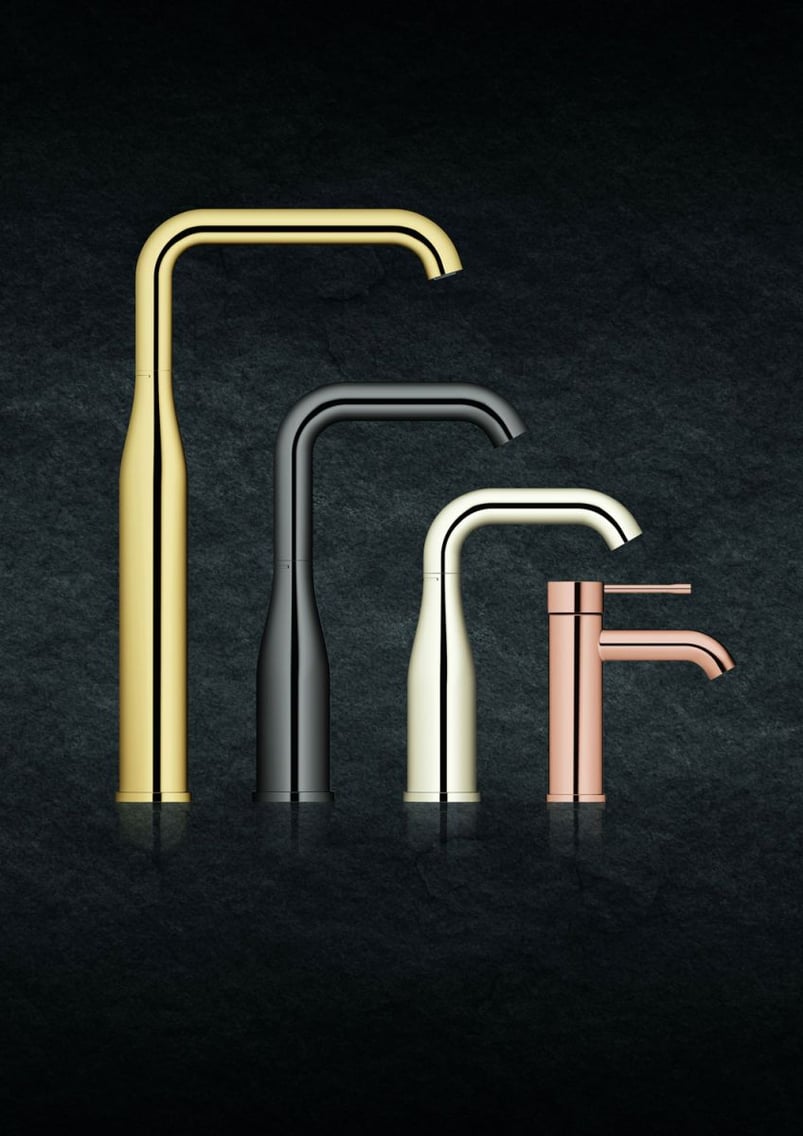 Interiors that reflect our personal style – rather than identikit rooms – are a modern must-have. To make putting together completely individual bathroom schemes oh-so simple, GROHE has expanded its range of Essence mixer taps. A unique look is easily achievable by both homeowners and interiors professionals because of the freedom of choice within the range.

Contemporary colours
Taking inspiration from the latest global trends, the Essence range features a complete modern palette so there's an option for every style of bathroom.
The colours include both bright and subtle metallics to blend with the room's tones or add an accent. Hard Graphite is an understated shade that can be used as part of a tonal bathroom in concrete or pale woods; alternatively, it's a subtle but striking contrast to a white scheme. Nickel is also discreet and stylish, and the perfect complement to bathrooms featuring stone or marble finishes as well as light concrete tones.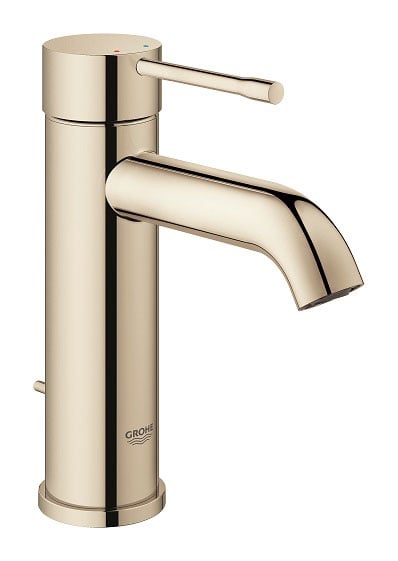 Grohe Essence Nickel

Taps in Warm Sunset have a luxurious air and an eye-catching presence and the colour works especially well in rooms featuring dark stones, marbles and concrete. Cool Sunrise has equal standout together with traditional opulence. It's suited to both contemporary and classic rooms, and works in white bathrooms as well as with the full range of wood and stone shades.
The crisp and timeless chic of reflective Chrome or the contemporary matt effect of SuperSteel complete the exciting new and flexible Essence range.

Sophisticated finishes
In all, 10 combinations ensure there's a fabulous choice of Essence taps with Hard Graphite, Nickel, Warm Sunset and Cool Sunrise available in both polished and brushed finishes. With all this on offer putting together a room scheme is a pleasure.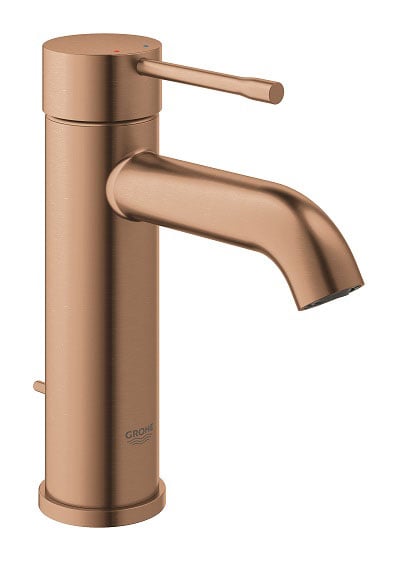 Grohe Essence Warm Sunset

Easy combining
It's not only the wonderful palette of colours, but also the design details that enable the Essence range to perform such a flexible role in a bathroom scheme. Every spout and lever across the product series is almost identical to make co-ordination effortless.
Equally important to a successful bathroom makeover, the Essence series is available in an extensive range of sizes to suit the scale of the room and the desired look.

Ease of use
The beauty of Essence isn't just the freedom to put together a highly personalised room scheme. The range has always been typified by its understated geometry, but the lines of the new mixers have been gently softened, giving the taps beautifully appealing lines. The new lever tapers gently, following the curvature of the column of the tap for a harmonious appearance. The wider head also makes for precise and comfortable control, and opening the tap allows smooth and precise water flow.

Bespoke bathrooms
With bathrooms increasingly filling a role as sanctuaries away from a high-speed world, the new Essence range has been designed so the combination of a room that's completely individual and that features iconic brassware is possible. What's more, the choices are priced so that bespoke style is accessible at an affordable budget.

Discover the Essence range