Innovation in kitchen and bathroom fittings has always embodied Grohe's mission, and employing the latest technology is an essential factor, enabling the company to succeed in delivering the highest quality designs to customers.

Innovation to make life easier
Technology often helps make home life smoother, saving time and effort. In the kitchen, still, lightly sparkling or sparkling water are available straight from the tap with Grohe Blue. Purchase and storage of bottles of water is no longer necessary, and the temperature of the water can be accurately controlled.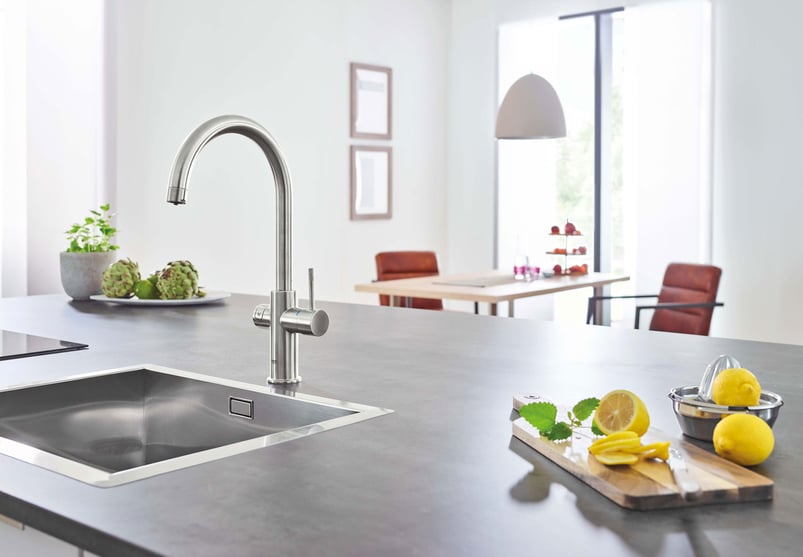 The perfect water temperature is vital in the bathroom, too, and here once again Grohe has employed technology to make the experience simple. The Digital single touch control for shower or bath and intuitive user icons allow pre-programming of not only the temperature, but also flow rate and duration. Instant switching between head, hand or body showers is at the touch of a button. For a shower that's ready to step straight into, the latest tech brings remote control that will start the shower from outside.

Once in the shower, Grohe's DreamSpray technology ensures consistent water distribution to each nozzle of the showerhead, and precision in whichever shower pattern you choose.

Planning home improvements is made easier by Grohe's commitment to innovation, too. With Whisper technology featured in concealed cisterns, there's no sound transfer to the wall when water moves from the cistern to the bowl. Result? The WC can be fitted in the most convenient location without having to worry about noise intrusion into other rooms.

Technology that creates Spa-Style luxury
With spa-style levels of luxury on the must-have list for home bathrooms, Grohe has harnessed science in the creation of the F-digital deluxe, a multi-sensory shower with an app that allows the perfect combination of lighting, sound and steam via touch screen or wireless Bluetooth connection.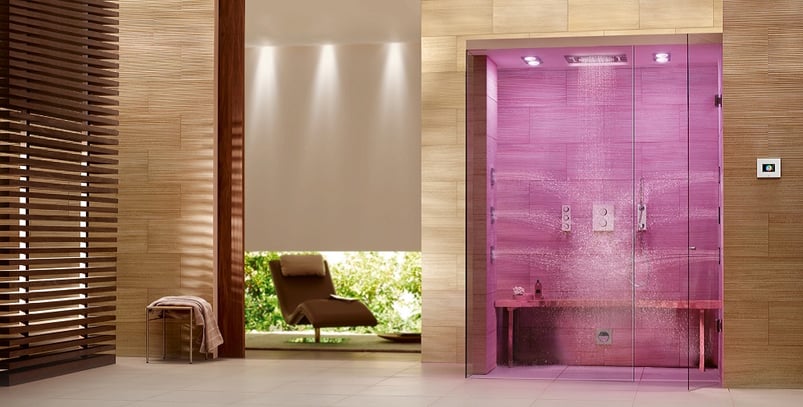 Up-to-the-minute innovation has also transformed other essential bathroom features. Grohe's Sensia IGS is a shower toilet that allows programming of your personal hygiene preference for water temperature and spray type. Toilet cleaning is also brought into the 21st century with automatic cleaning and descaling.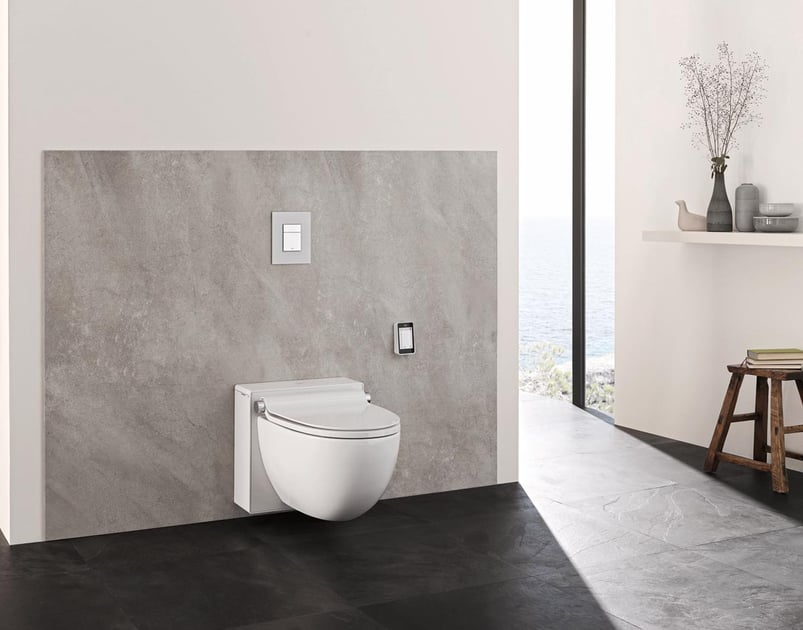 Grohe has also turned its attention to the small but essential technological details that create a luxurious experience every day. For single lever mixer taps SilkMove precision controls water flow and temperature, while FeatherControl of joystick taps creates exact and smooth operation.

Water-saving solutions for kitchens and bathrooms
Water is a precious and limited resource and Grohe uses the latest science to save water – the only manufacturer offering a full-spectrum of these bath, shower and sanitary products.
The technology ensures there's no compromise in performance, either. Discover taps offering reduced water consumption that retain perfect flow, showers with no lessening of luxury yet up to 40% water saving available, and thermostats that ensure the water temperature is reached in a fraction of a second so water doesn't disappear down the drain while the desired temperature is reached.

Safety in the home
Technology also enables Grohe to help you make your home a safe place for everyone no matter their age. CoolTouch shower thermostats avoid the potential for scalds by creating a barrier between hot water and chrome surface – an ideal choice for a family bathroom.
Grohe innovations also include protection against water damage. The Sense water sensor monitors humidity and detects flooding and frost risk, alerting you with sound and light and via an app, too.

Fit Grohe's Sense Guard water controller and modern tech provides tracking of consumption, detection of small leaks and of frost risk. In the event of a pipe burst it will even shut off the water supply.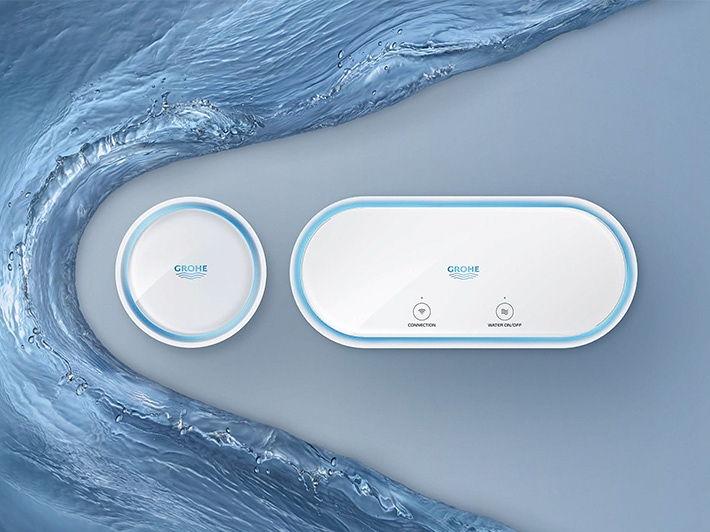 Design and Quality
Technological innovation is fundamental to Grohe's ethos, alongside the very best design and highest quality. Find out more about design and quality.
Discover all Grohe's innovative kitchen and bathroom fittings