When spa-style luxury and refinement in the bathroom is the goal, showering is an essential part of the mix. With GROHE's AquaSymphony, the cutting edge of technology and the highest design values are harnessed to bring about the indulgent showering experience and individualised control it provides.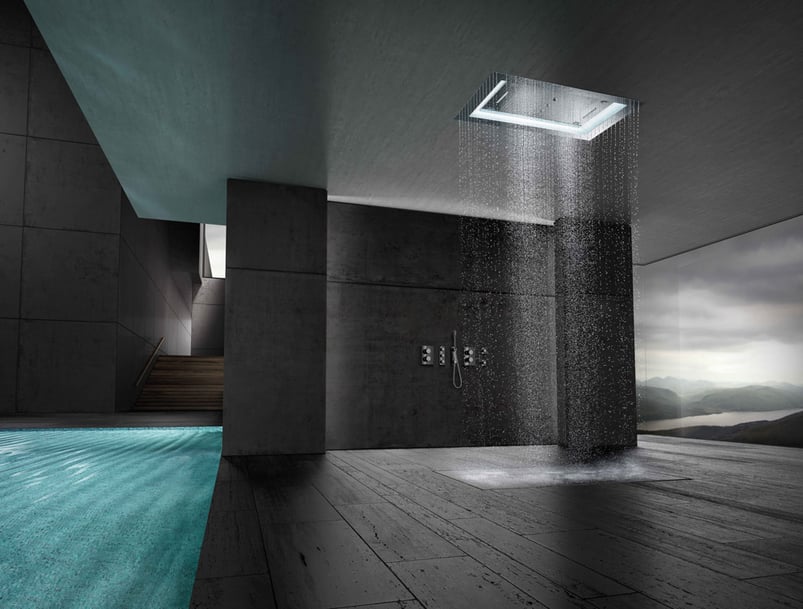 Technology that equals luxury
The technological innovations of the multiple award-winning AquaSymphony are made to fulfil every showering need. Light, sound and the water flow are all digitally controlled to transform your bathroom into a spa that lacks none of the pleasures or benefits of the most luxurious and upmarket of sanctuaries.

The shower head's capacious 1016mm x 762mm dimensions incorporate six showering possibilities where water flow is precisely controlled to evoke sensations from that of fingertip massage, through cascades and rain, drizzle or stream-like sprays, to a veil of water. The top tech can even offer you the option of Gentle Steam – the experience of a steam bath that avoids disturbing a room's spacious and open arrangement with additional units.

The innovations also include AquaSymphony's chromotherapy feature – a spectrum of diffuse colours that create a light show that can be personalised to enhance the mood chosen with the shower flow options. Like the shower heads and steam modules, it can be controlled from a mobile device using GROHE's SPA Apple or Android app via the F-digital Deluxe base unit box, neatly centralising control of the showering experience.

The latest tech also provides the third of the AquaSymphony's sense-gratifying attributes – alongside the wonderful feeling of the water and the appealing sight of the colour curtain. Include the optional sound system, which can likewise be easily operated via the app, and you can combine your favourite music with the soothing sound of splashing water for the ultimate sensory experience.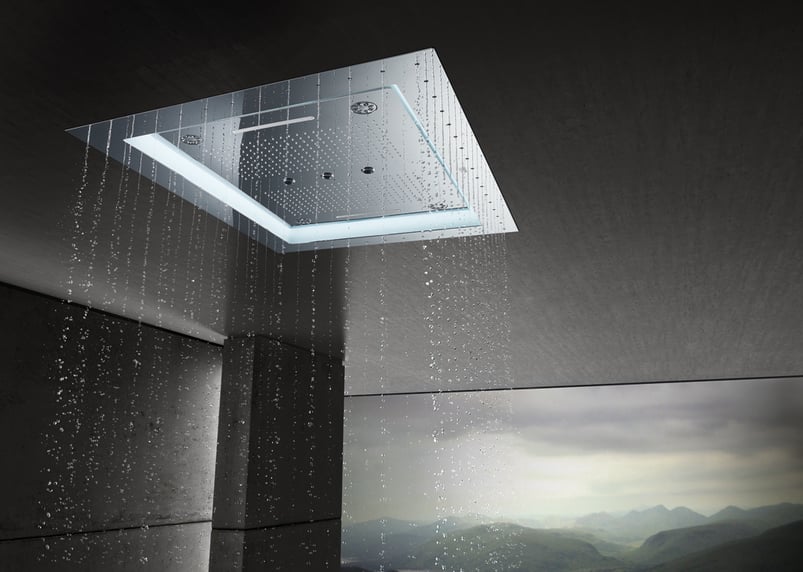 Sophisticated and stylish design
The very highest quality and the most refined design are combined in GROHE's AquaSymphony. The lines are sleek, surfaces are gleaming, and proportions are generous. The effect is subtle, though, with the emphasis on understated luxury, resulting in a scheme whose atmosphere is genuinely five-star sanctuary.

Co-ordination with the rest of the room is made easy, too. AquaSymphony is part of a range that fuses technology with luxury resulting in not only a bathroom that's individual, but one where each of the room's uses can be customised to preference for maximum enjoyment. Team the AquaSymphony with the SPA range's Sensia Arena shower toilet, for example, and extend the personalisation of your room with control over water temperature, jet strength and cleaning mode, which can all be saved as an individual profile.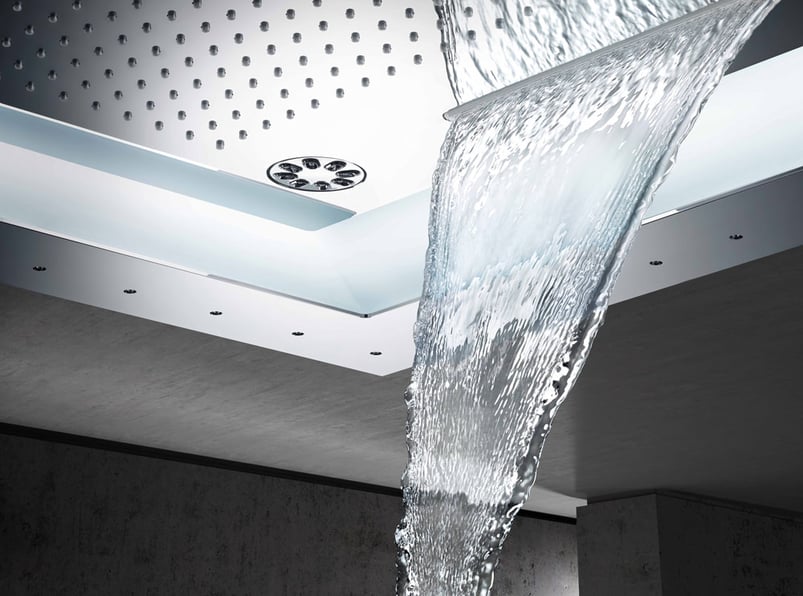 Discover more of the benefits of AquaSymphony