Our guide to shower doors and enclosures
by Tamsin Allen, on Feb 14, 2018 3:17:00 PM
When designing your new bathroom, the shower area will be a big consideration. If you have enough space, then a separate shower is the ultimate choice. And depending on the size of your room, and what look you are going for, there are many choices of shower doors and enclosures on the market. Here we profile your main choices.

Hinged shower doors are the widest opening of all shower doors but do need a fair amount of space to either swing into the shower area or out into the bathroom. And because of their chunky hinges, they are real style statements in a bathroom.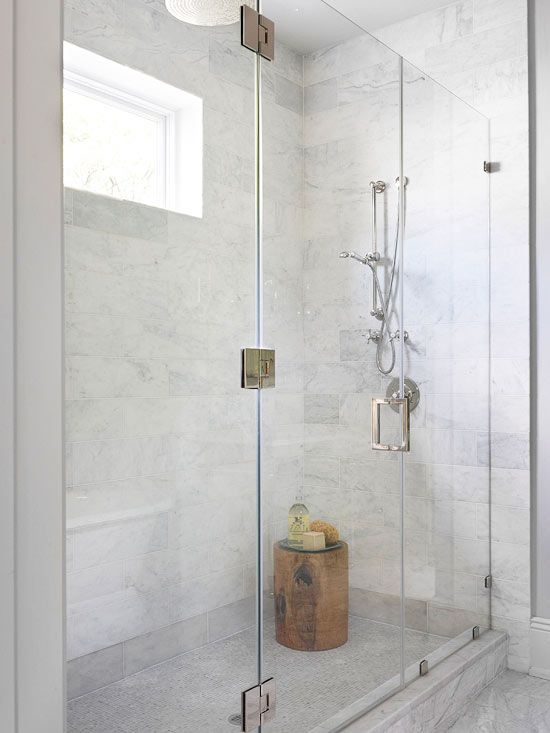 Pivot shower doors are space-saving heroes as they pivot on a side axis. They don't swing as wide as a hinged door, so can fit into a tighter space. However, because of the offset axis, the actual shower access space is reduced.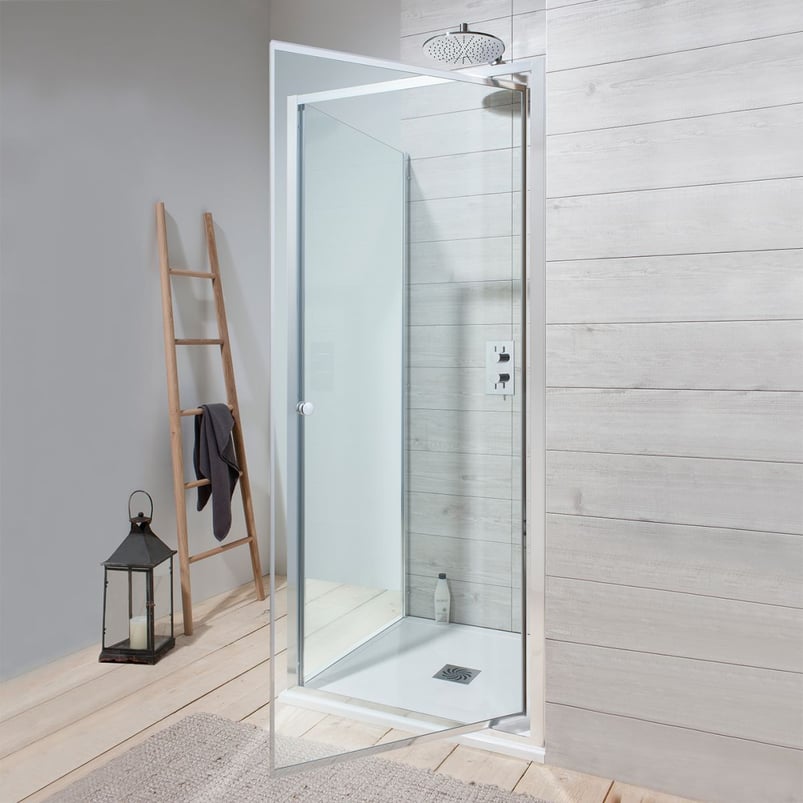 Sliding doors are another way to save space in your bathroom and, as shown below, can look extremely modern and industrial-cool. They are used to access larger shower areas.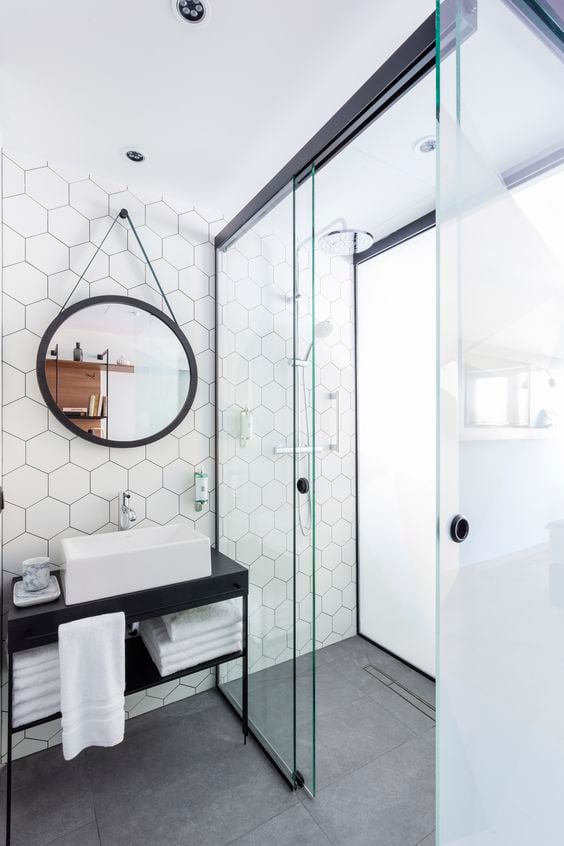 Bifold shower doors probably save the most space as they neatly fold in on themselves. Invest in a good one so that the sliding mechanism is smooth and consistent.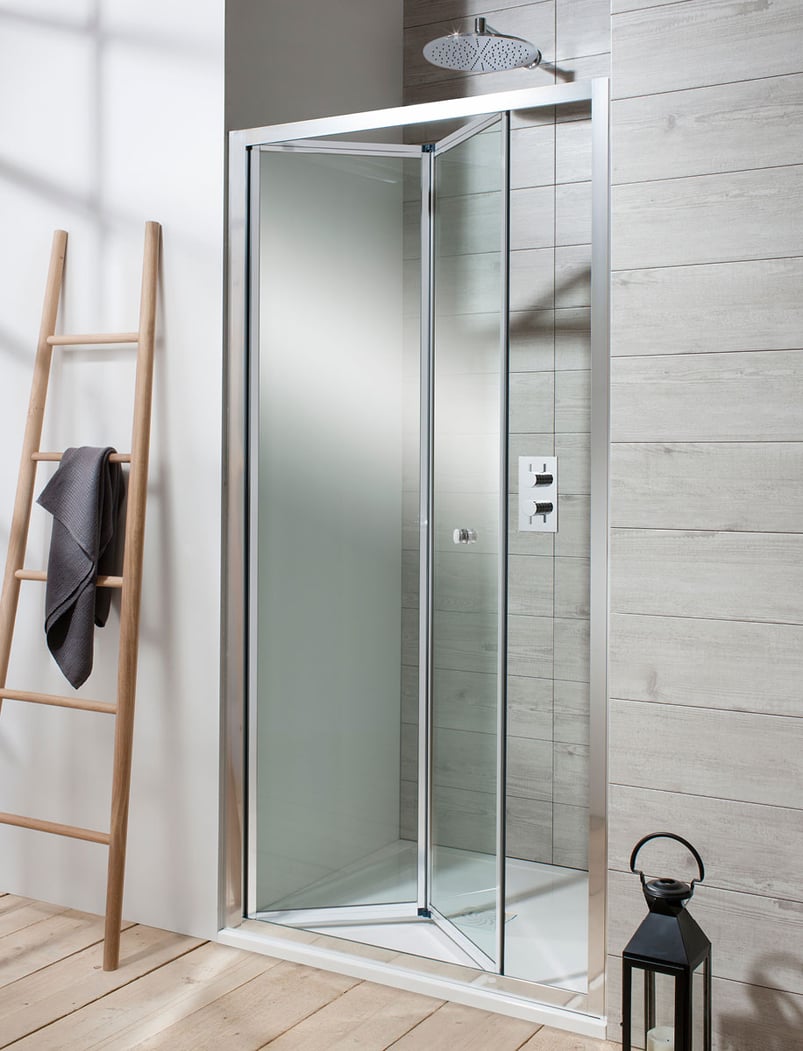 Quadrant shower enclosures are perfect for spaces where space is tighter as the sweeping curve gives good internal showering space and doesn't take up too much room in your bathroom. They are often much easier to navigate around too.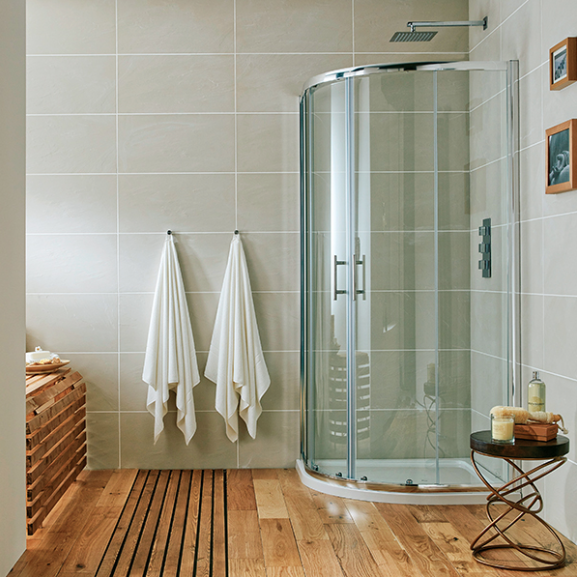 Pentagonal shower enclosures exist for the same reason as quadrants - to save space. They are more graphic though and the door that sits within them can be hinged (as shown), pivot or bi-folding.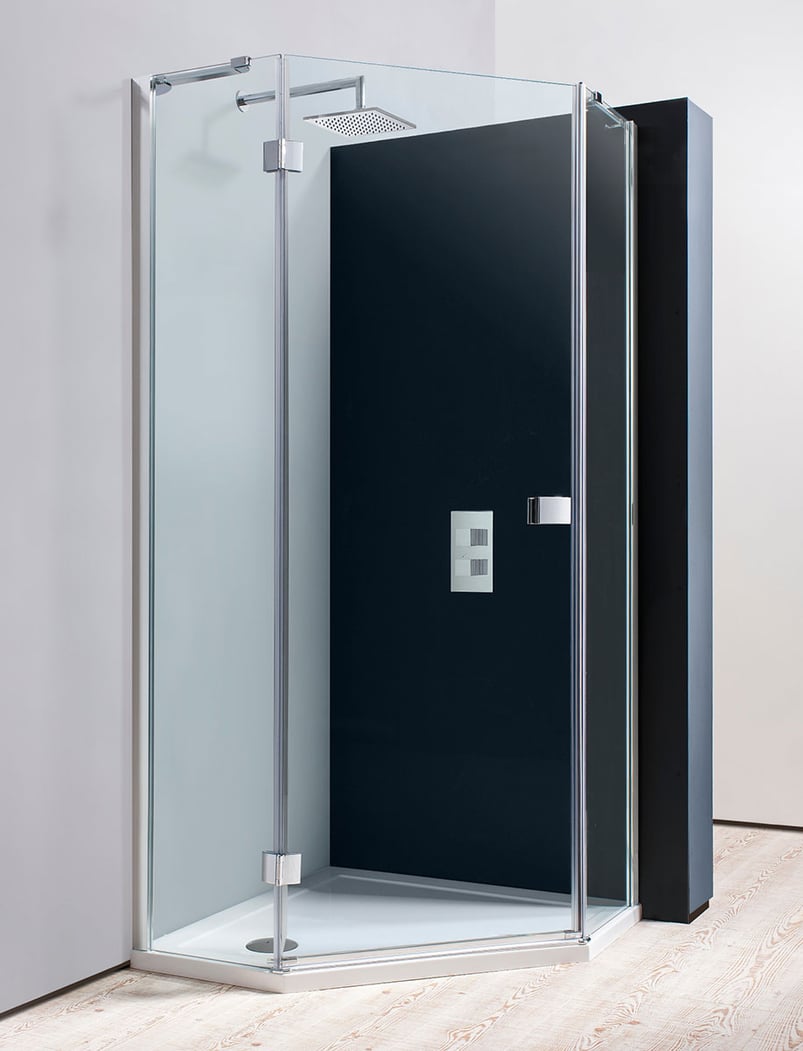 Walk-in showers (or wetrooms) are pure feel-good luxury. With a secure but seamless shower panel and tiles that extend the main bathroom floor into the shower, the overall feel is one of space and modernity.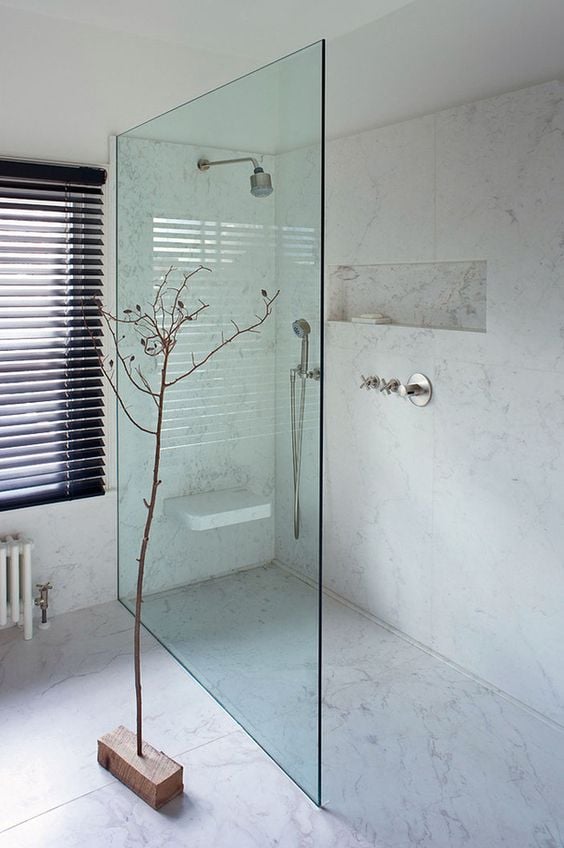 Bath screens or panels allow you to have a shower over your bath, without the rest of your bathroom getting too wet, and a without need for a shower curtain. It gives your bathroom a clean modern look and creates a more spacious feel too.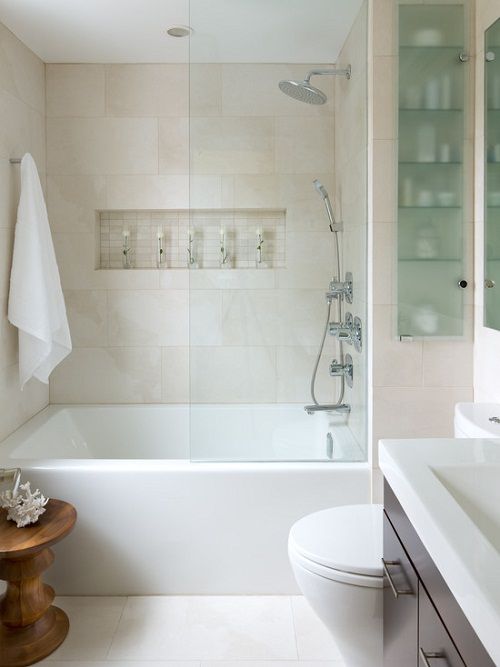 Crosswater, and Twyford, for starters, have extensive selections of shower doors and enclosures.