So, the new bathroom suite has been installed, the tiles have been chosen and they're the next on the list to be fitted. But have you thought about grout colour and finish? These days grout comes in so many colours that it's the new way to add individuality to your bathroom.

Funk it up with colour
If you're going with a trendy hexagonal tile or an unusually shaped geometric tile, why not take quirky up another level with a turquoise grout? Looks equally good with light tiles or dark and could be really fun in a family bathroom. If you're not feeling that brave, why not try it in a cloakroom where it's not as big a risk.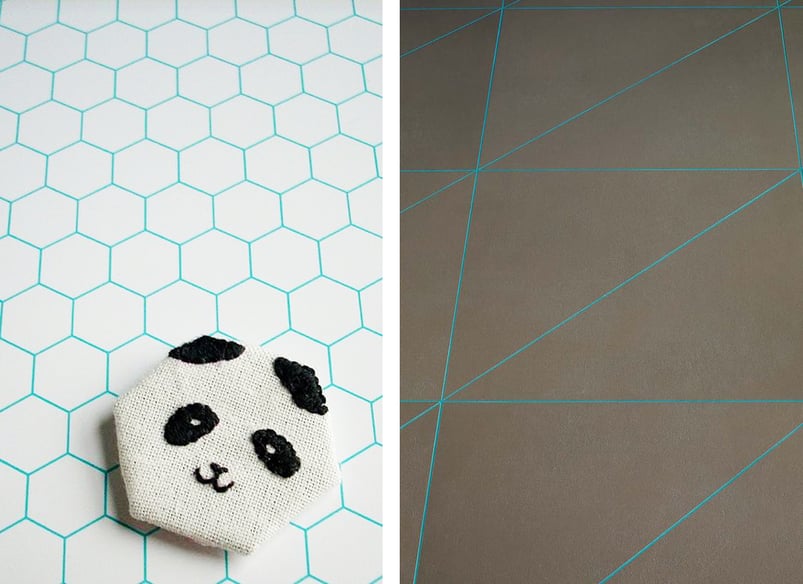 The seamless look
The other end of the scale is to make it look like there's hardly any grout showing. Here they have used very large tiles fitted very tightly together to create the look.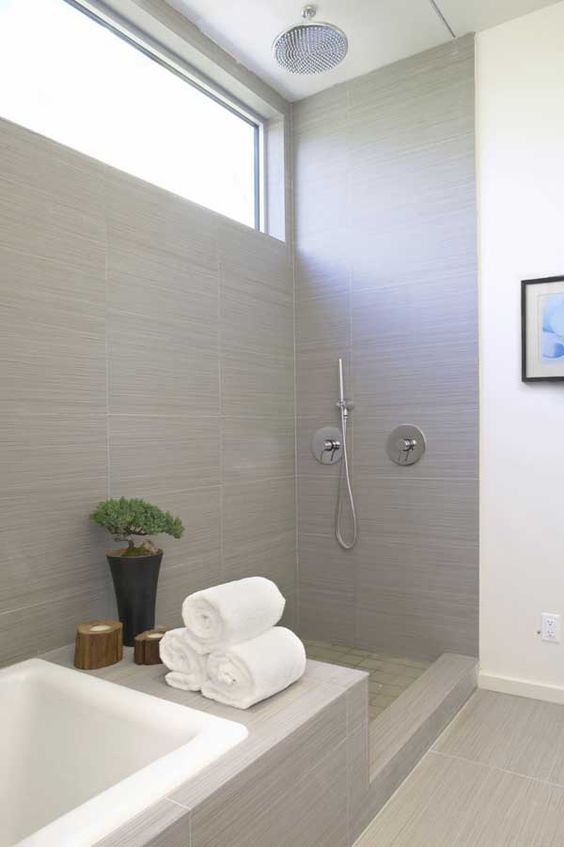 You can't beat a subway tile
Subway tiles are still extremely popular but here are a few ways to individualise them with your grout choices. For example, dark grout really makes the white tiles pop and creates either a cool industrial vibe or can modernise a traditional scheme.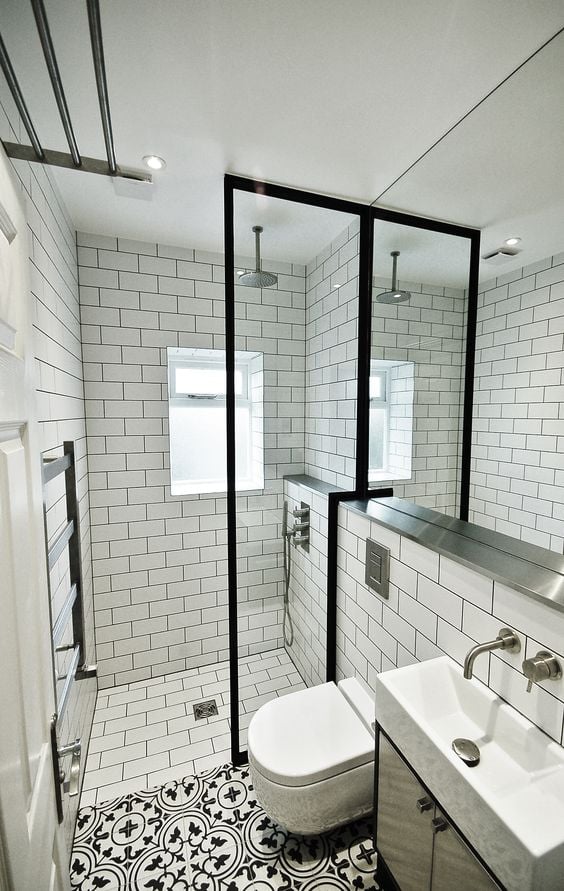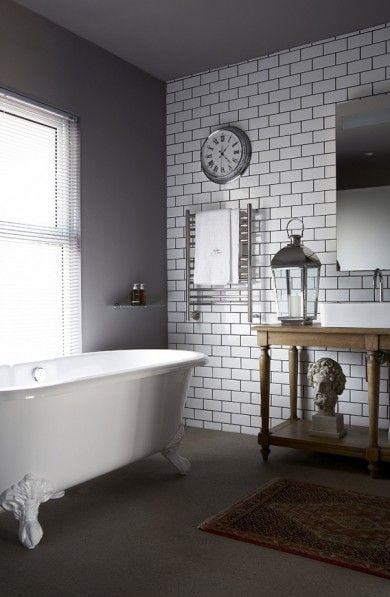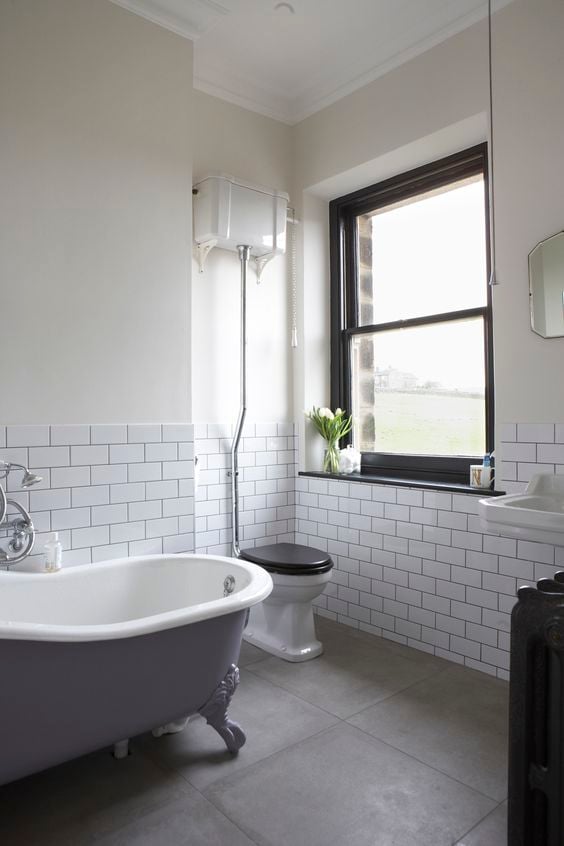 Here the pale grey grout with the white tile creates a very soothing vibe.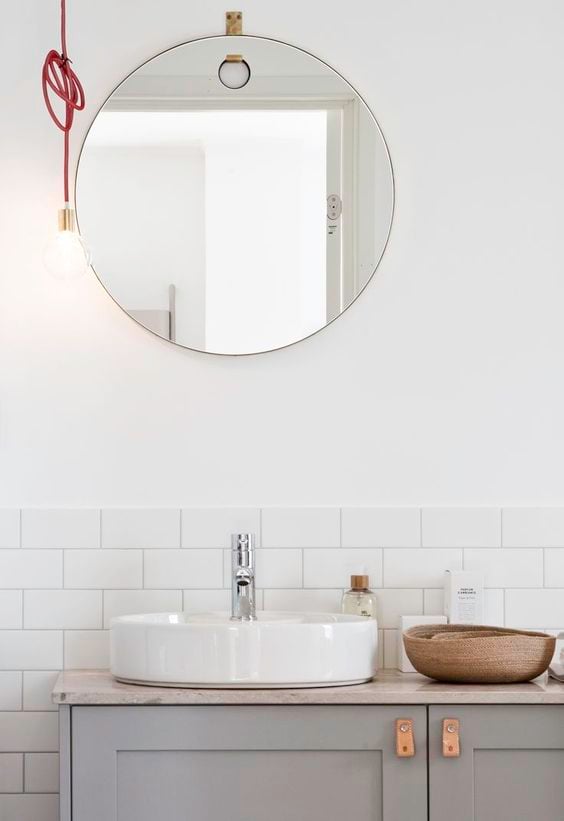 Coloured subway tiles are equally enhanced by the choice of grout colour. In the first image a dark grout really makes the emerald green tiles standout and in the second image, a white grout freshens up the modern grey tiles.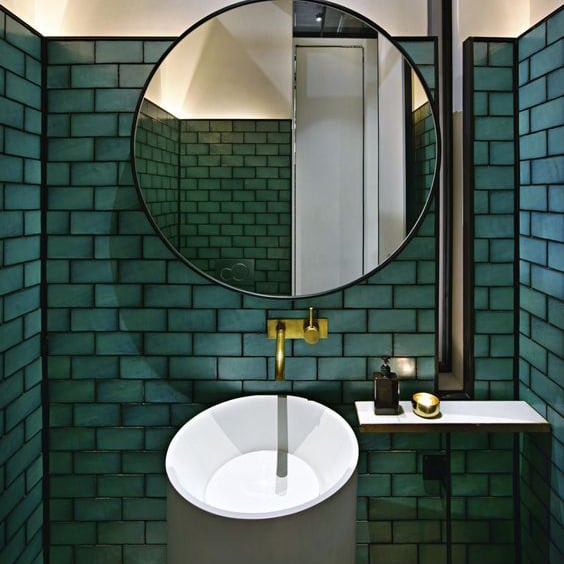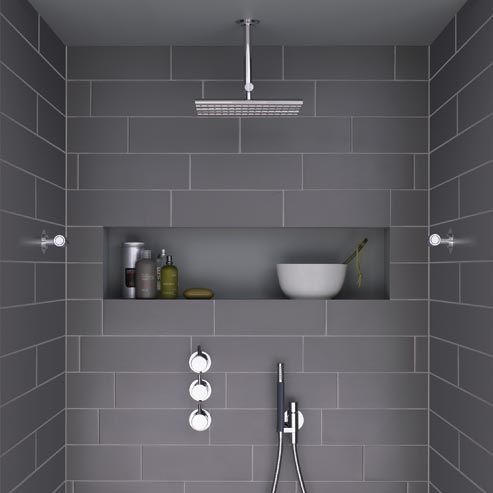 You don't have to contrast
In this bathroom, they've used white grout on the white tiles and black on black tiles, so the whole room is contrasted, not just the tiles.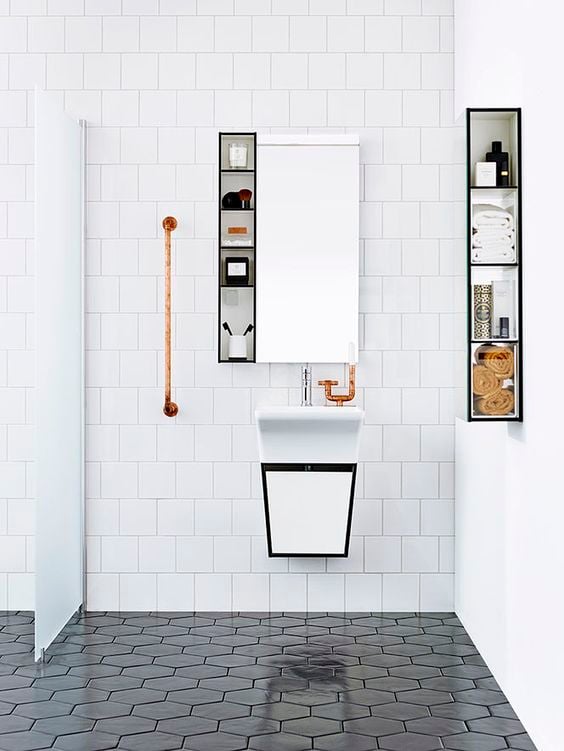 Looking for a fitter to advise you on your bathroom renovation? Use our free Find a Fitter service to find up to 3 highly-recommended fitters local to you.