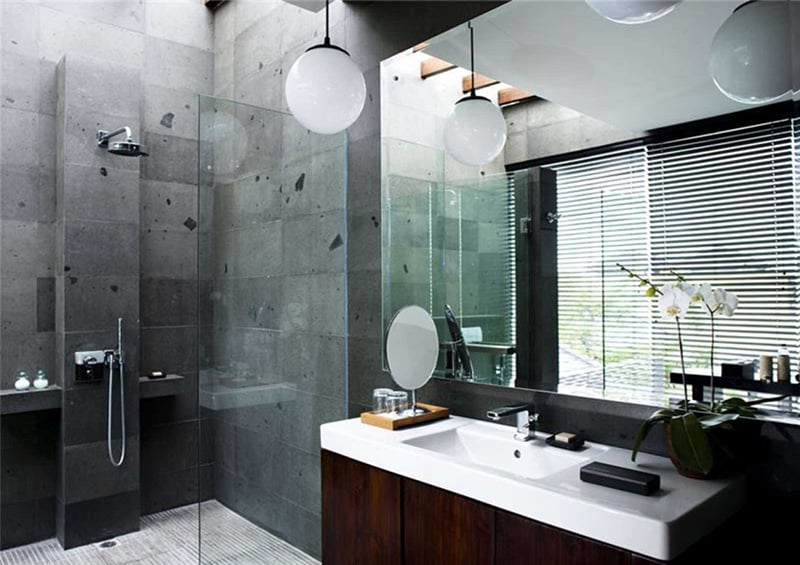 Start with the basin
Use a wall hung basin to give the illusion of more space. A rounded corner sink will actually free up more space and a basin with a cabinet underneath will incorporate necessary storage.
Don't forget nooks and crannies
Utilise awkward room areas (fireplace alcoves, under eaves or just left over areas) for built-in storage. Planned correctly, these areas can store a wealth of bathroom accessories.
Use mirrors
Mirrors always add the illusion of space and certainly can add an element of glamour. The larger the better for added impact.
Glass is best
Use glass to open up your space: over baths, instead of a shower curtain; or a singular modern panel, instead of a shower door.
Lighting
If your bathroom is evenly lit, it will appear bigger. But it doesn't have to be bright lights everywhere, you can use dimmer switches or lower voltage bulbs to create a softer mood. The key is in keeping the lighting even without any dark-shadowed areas.

Click here for small bathroom tile ideas