5 Bathroom Brands Built To Last
by Dorothea Kotte, on Jul 12, 2018 2:55:00 PM
In a room that is used every day by every family member, durability and longevity is a major consideration when refurbishing your bathroom. By choosing your products wisely, you can get quality fixtures which will last many years of showering, bathing and the inevitable wear and tear the bathroom has to endure.
To help you make the right choices we have chosen the top 5 brands built to meet the needs of the most demanding households.


1. Bette
The baths, shower trays and washbasins from Bette are made from incredibly tough titanium steel which puts the German manufacturer in a league of its own in terms of quality and durability.
This titanium steel core is the covered in a the special BetteGlaze® enamel. It is non-porous, scratch-resistant, and harder than epoxy granite! It's also very easy to clean. Nothing can penetrate the surface or ruin its colour and shine. So, Bette products will look brand new for many years to come!
In fact Bette put their money where their mouth is, offering an unrivaled 30 year guarantee on it's titanium steel products which is rarely ever needed.
The strength of the material is not the only thing going for Bette's unbreakable ranges. In addition to high-end design, the products can be ordered in hundreds of different colours.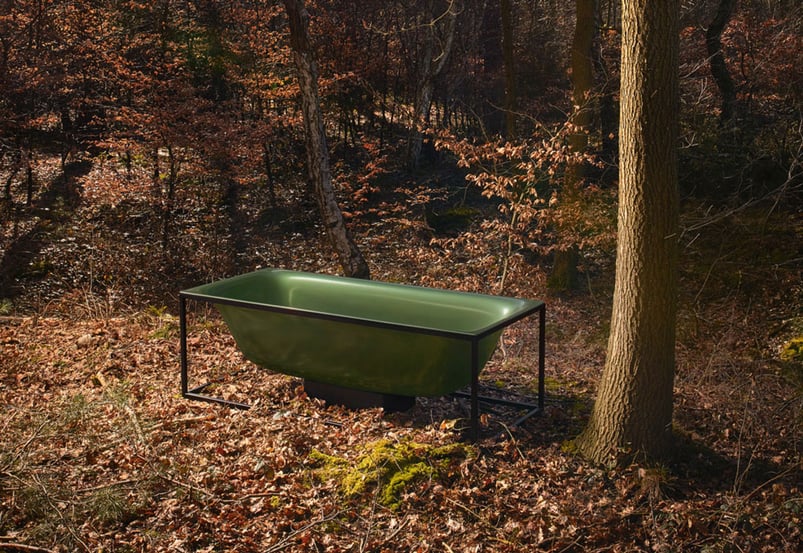 BetteLux Forest

The enamel comes in a wide range of colours to match your bathroom and your desires, with a wide variety of gloss and matt finishes.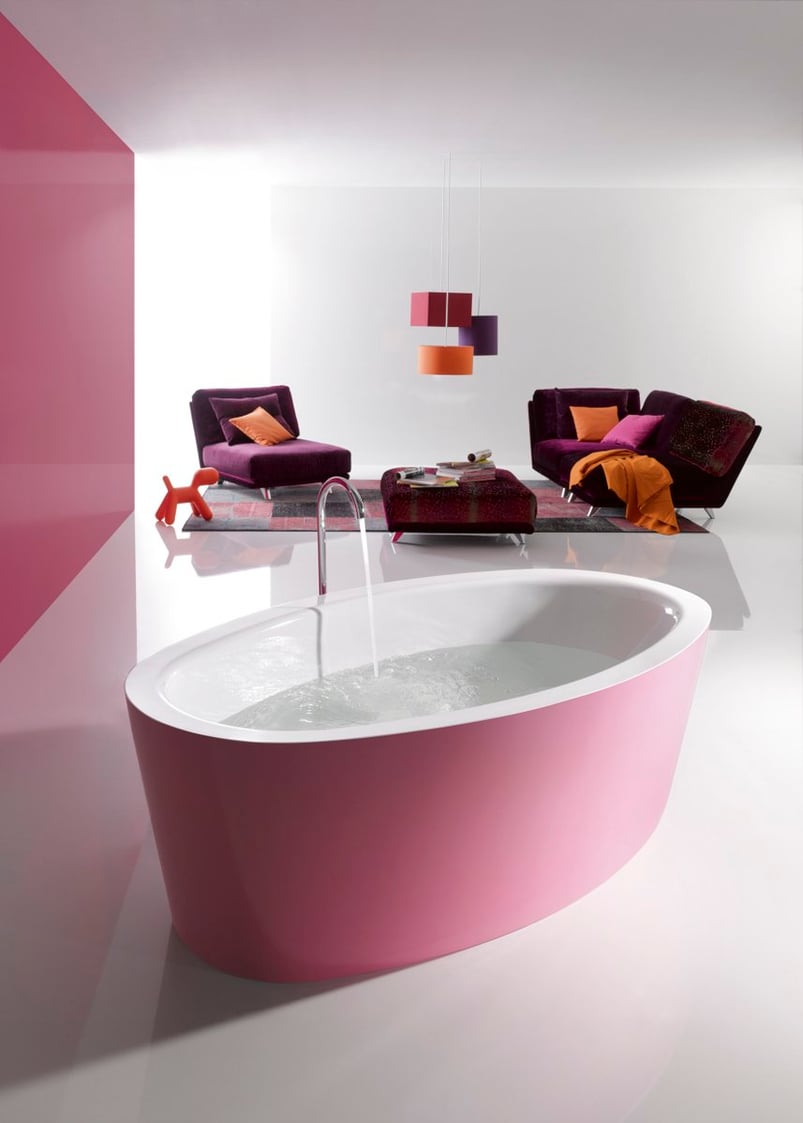 BetteHome Oval


As a bonus, BetteAntislip Pro gives you an almost invisible anti-slip surface which will not affect the elegance of your bathroom. And, if you needed any more persuading, Bette's materials are natural, recyclable, and come from a factory largely powered by renewable energy.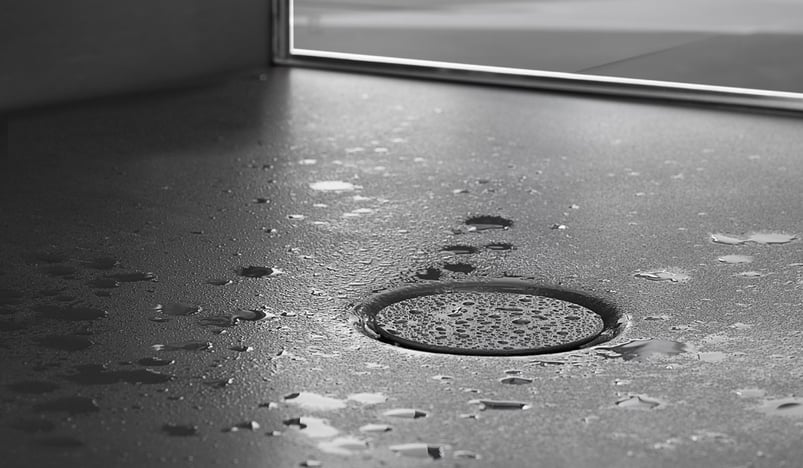 BetteAnti-Slip Pro


But don't just take our word for it, check out the durability test we conducted with BetteGlaze® at last year's Sleep exhibition:
With its Arysto Ten Range, Merlyn offers ultra modern and functional products which are not only good looking, but also great for your wallet. Why, you ask? Well, the products have a Lifetime Guarantee, which shows Merlyn's commitment to quality and confidence in their enclosures.

The simplicity and purity of the products make them timeless, which is important when you consider them lasting forever! For the ultimate showering experience, the Arysto Ten range offers beautiful design with frameless glass panels which suites every bathroom.

The glass has been toughened and coated with Mershield Stayclear, which makes it very easy to clean so it stays pristeen for years to come. Finally, the stainless steel pieces have a mirror finish. All of these features make Merlyn products perfect for any luxurious bathroom.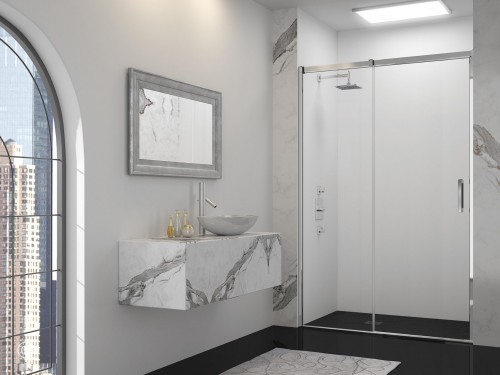 Arysto Ten Range

3. Arte Form


Many Arte Form products have won international WRAS awards for quality. This quality is the result expert craftsmanship combined with cutting edge technology. Known for the design of their brassware, Arte Form also offer incredible durability, beginning with a 15 year guarantee on all their ranges. Some of their brassware also have the Eco Start logo - utilising a new cartridge technology to prevent any unnecessary hot water wastage.

Some of the most famous Arte Form ranges are the Steam, Cruz and Flow range (our favorites at F&B!). The originality of their designs make them the feature piece of any bathroom, particularly as brassware is often neglected as a design choice.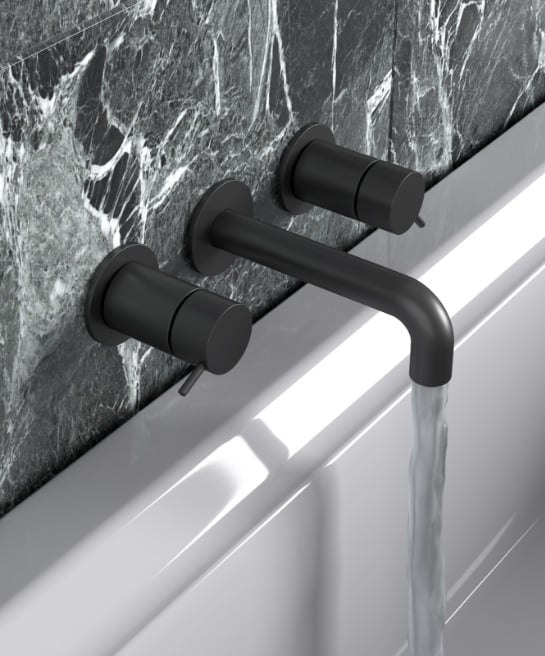 Flow - Arte Form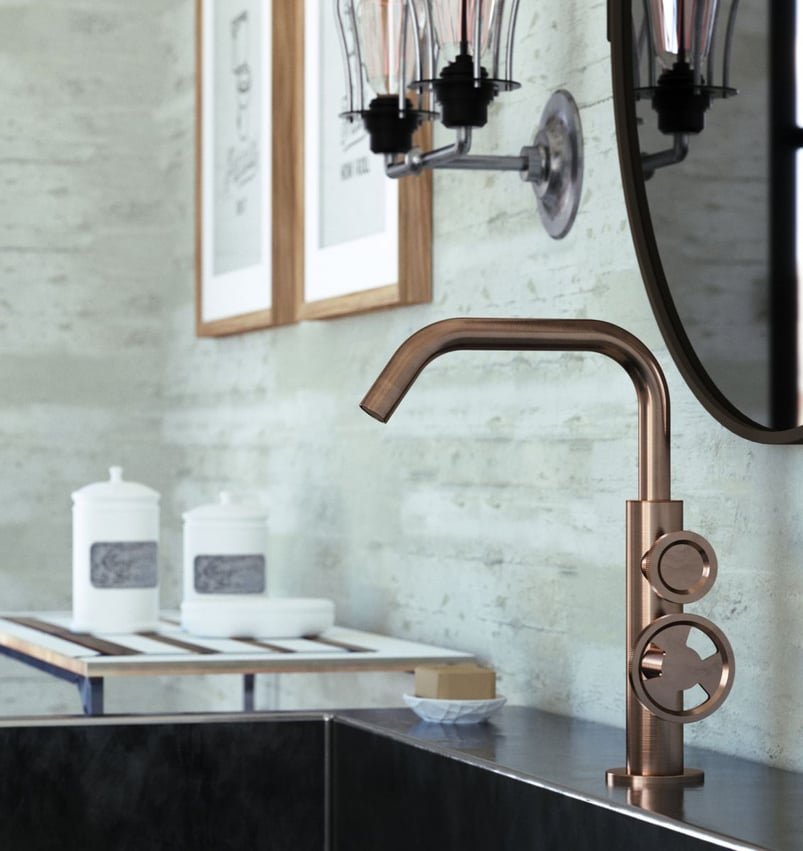 Steam - Arte Form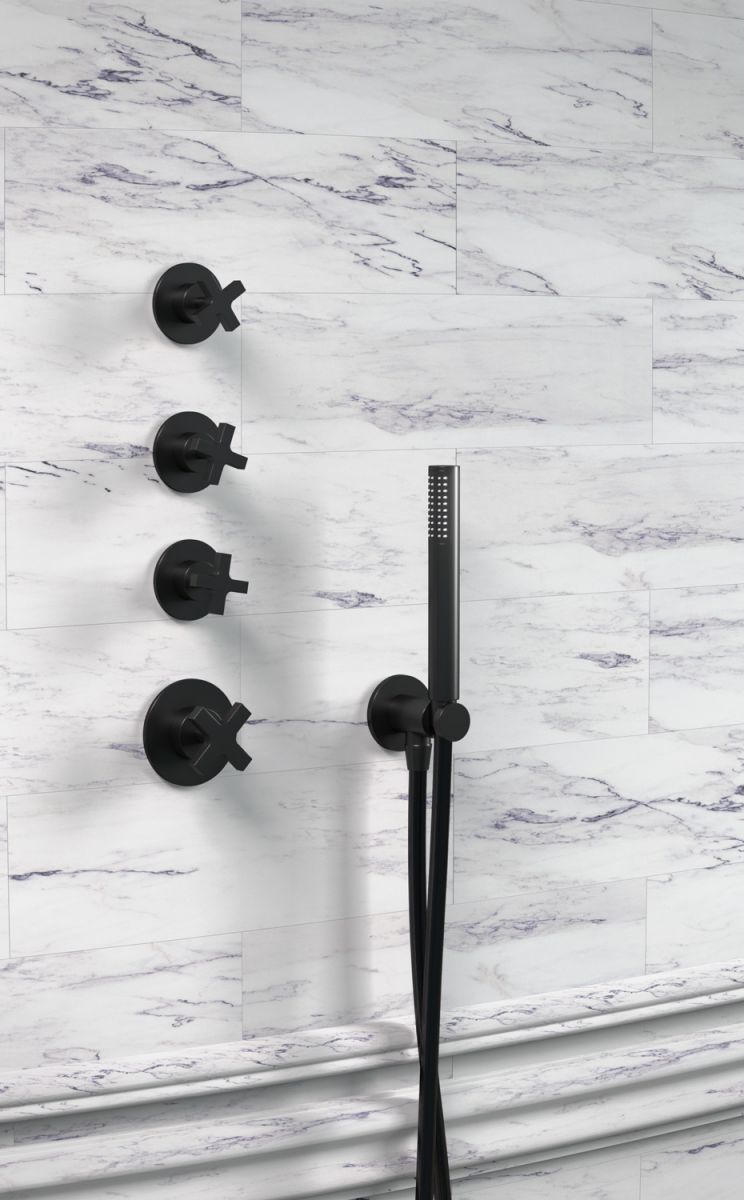 Cruz - Arte Form

4. Perrin & Rowe

We couldn't talk about quality brassware without mentioning UK manufacturers Perrin & Rowe. Their highly sought after, traditional ranges are made entirely by hand.

Perrin & Rowe' s highly skilled craftsmen have perfected their trade over 45 years, ensuring the highest quality and attention to detail. Their brassware is put through rigorous testing to last over 250,000 cycles so you can expect your Perrin & Rowe taps to last for 25 years.

This gives you plenty of time to enjoy their elegance and stunning traditional design.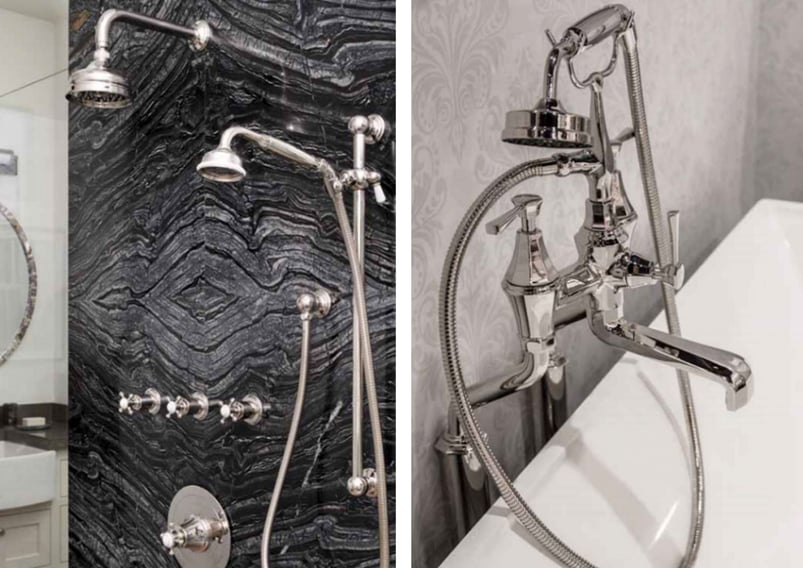 We had a chance to speak with Perrin & Rowe and find out more about this iconic British bathroom manufacturer:
Another homegrown brand known for quality manufacturing is British Ceramic Tile. For over 100 years, the brand has been manufacturing pottery and ceramics in their state of the art facility in Devon, ideally located next to some of the world's highest quality clay deposits. Since 2012, they've been using Inkjet HD - a high definition technology - to design their tiles which produce a variety of patterns and textures to suite any bathroom scheme.

However it is their range of much denser porcelain tiles which are hardest wearing and most durable. These porcelain tiles are incredibly versatile and stylish, being able to indistinguishably mimic the look of stone and other natural materials.

Their recently released Rock range comes in polished, hammered or matte finish. So you get the durability and cleaning benefits of a porcelain tile but the stunning look and texture of stone which is so popular in bathrooms.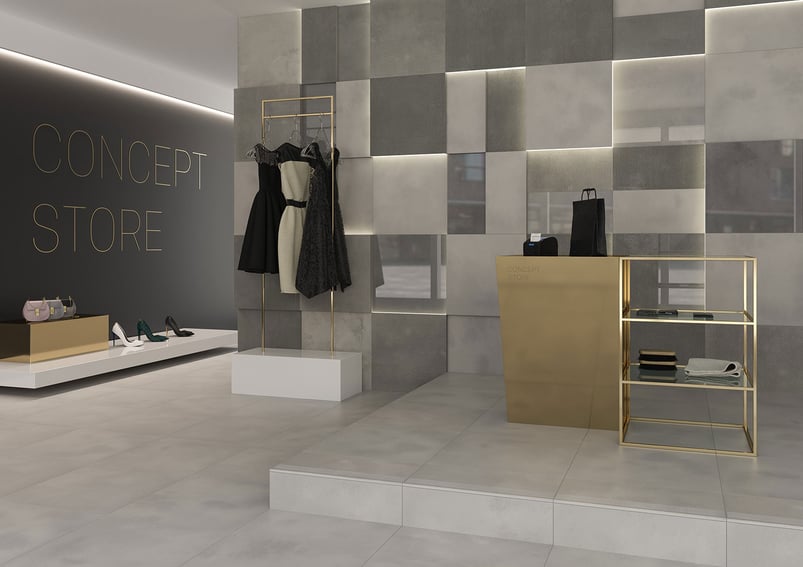 British Ceramic Tile - Rock Tiles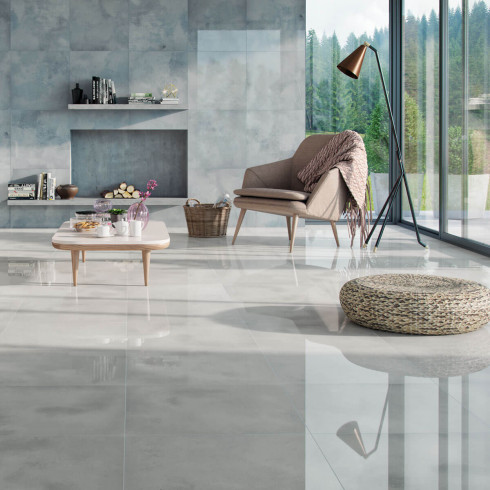 British Ceramic Tile - Rock Tiles