5 Things We Learned at The NSBRC
by Kevin Mullaney, on Dec 13, 2018 4:06:00 PM
At Foam & Bubbles we've been receiving a lot of interest and questions from homeowners wanting to know how to approach renovating their bathroom as part of a much wider building project and most importantly how to defend against common pitfalls and spiralling budgets.

To answer these questions, we went to the one place in the UK that has all the answers, the National Self Build & Renovation Centre (NSBRC) in Swindon, to find out form a range of experts on an exclusive behind the scenes tour of this awesome exhibition space.
We spent an entire day at the NSBRC and I felt like we only scratched the surface of what was on offer. This permanent exhibition space is open year-round to anyone looking for advice, information and suppliers to help complete everything from the smallest home improvements to the grandest new build projects.

Under one roof there is 67,000 square feet packed with over 250 exhibitors covering the entire gambit of building services, suppliers, retailers and experts ready to make sure you leave armed with all of the information you need to plan and execute your home renovation or self-build project.

Including everything from land acquisition services to heating and plumbing, water and energy storage, roofing, tiling and of course kitchens, bathrooms and a whole lot more.





This place really is a one-stop shop for homeowners who want to get their building projects under way the right way. Although the centre is brimming with ideas and innovation the most enlightening exhibitions are the four fully build houses which all illustrate how you go from breaking ground, or acquiring a rundown property, to the home of your dreams.

During our visit we were lucky enough to be shown around by Business Development Manager Philip Wilson, NSBRC Heating & Plumbing Expert David Hilton and GROHE's UK Training Manger, Chris Penny who gave us a treasure trove advice on building and bathroom best practices.

1. Lessons from the renovation house

During our visit we spent most of our time being shown around the amazing 'Renovation House' at the NSBRC. This interactive exhibition simulates a dilapidated 1920s Victorian terraced house which are attractive to first time buyers because they are cheap to acquire and have plenty of upside when done right. But of course, they can also be a money pit if not vetted properly first.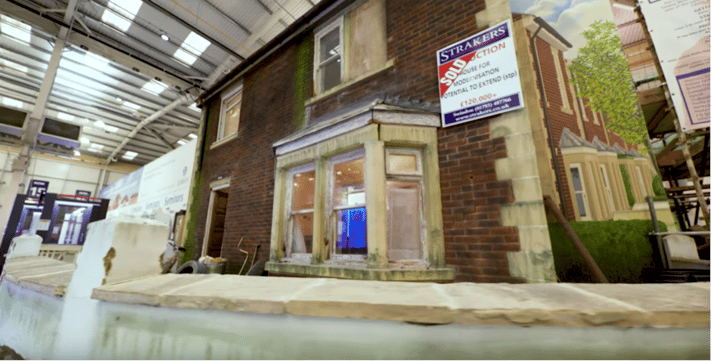 David says that conducting a thorough survey of any property is absolutely essential to determining the risks and rewards a property has to offer and the scale of building works needed to bring it back up to scratch.

The first, and most important aspect, of any property is its structural integrity and often you won't know the extent of work until after you've actually gone in and stripped everything back to its bare walls.

You can find everything from subsidence to water damage, lead piping and burst mains which would all have taken their toll over the years. These issues also have a particular impact in the kitchen and bathroom as aged pipes could affect the volumetric water pressure coming into the property. This needs to be addressed to ensure you have the right pressure for more modern appliances and technologies to work.

2. Design is Key to a Smooth Renovation

Once you've stripped everything back, fixed all the key structural issues and have new services entering the property it is critical to stop and carefully consider the layout and design of each room, particularly the kitchen and bathroom.

According to David the most expensive mistake you can make in your renovation is changing your mind. So, make sure to get everything right first time, otherwise you'll be paying for the material, labour and disruption cost of any changes.

The more detailed the instructions you can give to your builders the more likely it is they will deliver on exactly what you want in the most efficient way possible. Of course, you need to decide on the big things like where will water and gas enter the building, so you know how to arrange your kitchen and appliances, but also what sort of tap do you want in your bathroom? Will it be coming through any worktops, walls or basins? Having a view of these little details can make all the difference.

Chris pointed to a tool from GROHE, called Perfect Match, which helps you pair, the right tap and basin to make this decision easier and if you ever need help design your bathroom Foam & Bubbles is here to help.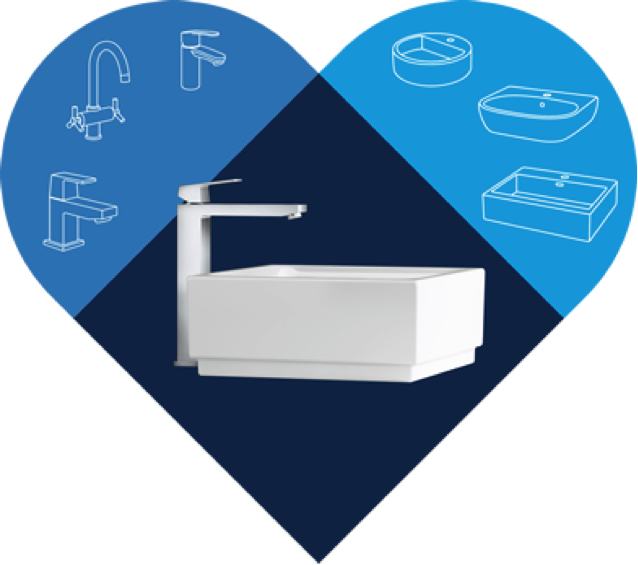 3. Top Tips On Bathroom Refurbishments

Having worked on countless projects, David's advice is to first rip out absolutely everything in the bathroom that has a question mark on it and start from scratch, "when in doubt, chuck it out!"

Then put in new drains, new supply pipes, lag everything to make sure there is no threat from condensation or water damage which cause severe, and costly problems in homes. When choosing bathroom products David says it's always best to go for the highest quality products your budget can afford so they stand the test of time and don't come back to bite you later on.

4. Choosing the Right Bathroom Products

To get the latest advice about bathroom products and trends we left the Renovation House and spoke with Chris Penny from GROHE at their stand in the NSBRC. He reiterated David's point about putting quality first and advised consumers to focus on quality manufacturers but also to make sure that you builder was comfortable installing the products you've chosen.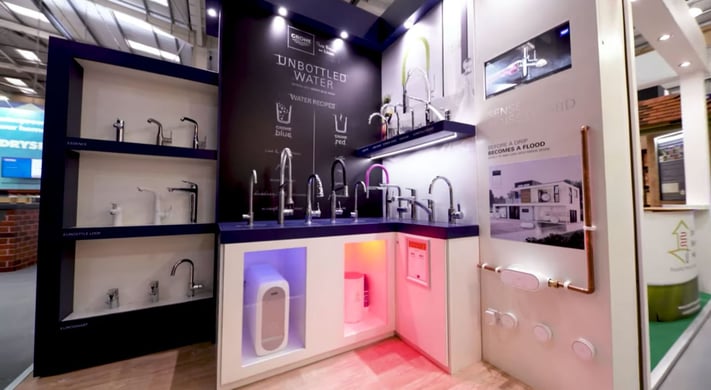 A key thing to look out for when choosing a product is the warranty. GROHE for example puts their products through their paces in a testing facility in Germany. Turning the taps off and on, to hot and cold, 220,000 times to simulate 20 years' worth of use without a fault. Their confidence in the quality of their product is reflected in a five-year parts and labour guarantee so always make sure to keep an eye on quality.

The next key consideration when designing your bathroom is the look, feel and functionality. There is increasing demand for walk in showers and incorporating this in your renovation can add real value to your home. But like everything you need to consider whether or not you want a concealed shower system, with the piping embedded in the wall, or an exposed system. You also need to think about if you want the controls underneath the shower or to the side so you don't get wet when turning them on.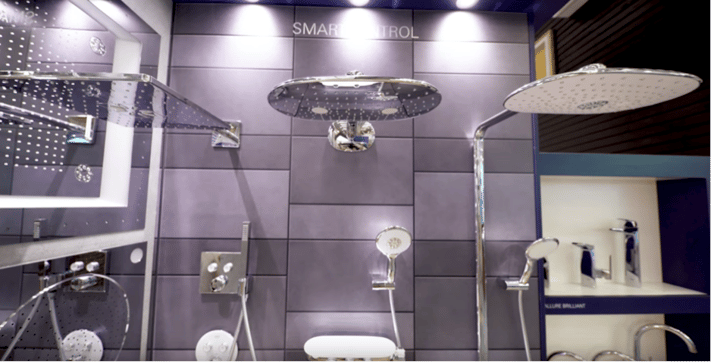 It's also becoming increasingly popular to have more contemporary, wall mounted fixtures like toilets and basins which give a much cleaner, spacious look with all the piping neatly hidden away in the wall and out of sight.

Again, it is these little details that need to be decided before work begins in the bathroom so workmen aren't being paid to stand around waiting for you to make a decision.

5. Protect your home

A common theme we have seen throughout the day at the NSBRC is that water damage is a common issue that causes huge problems for old and new homes alike. Burst pipes, micro leaks, water ingress and condensation can all slowly chip away at the structural integrity of a building, cause mould, be extremely difficult to detect and costly to repair.

Luckily GROHE's suite of smart products help detect and prevent leaks before they become a problem. GROHE Sense can be installed in the bathroom or kitchen and alert you to any leaks via an app on your phone. For complete protection Sense Guard can also automatically shut down the water system if it detects even a micro leak and small drop in pressure ensuring that damage is prevented before it becomes serious.