Adding colour in your bathroom
by Tamsin Allen, on Feb 14, 2018 4:02:00 PM
When renovating our bathrooms, too many of us choose very neutral colour schemes and don't consider adding some colour to the bathroom. It doesn't have to be a bold statement but colour does add a bit of flair and individuality. Here are six ways to add colour (either subtly or boldly) to your bathroom.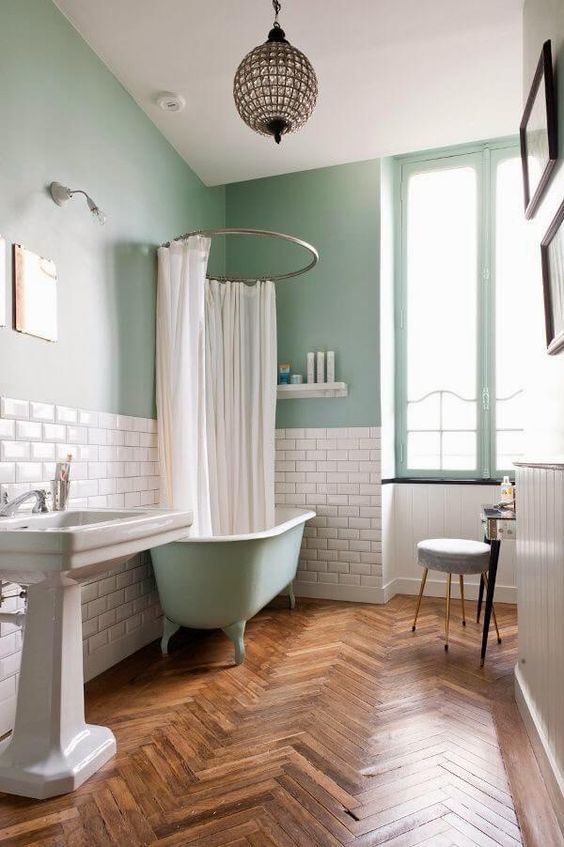 Keep colour muted and two-toned
If you don't want to fully commit to a colour, think about creating a halfway wall divide with tiles. Paint above it with your favourite colour - this muted green creates a very soothing atmosphere - and use neutral white tiles to complement. The colour scheme has been taken further here by painting the bath in the same colour.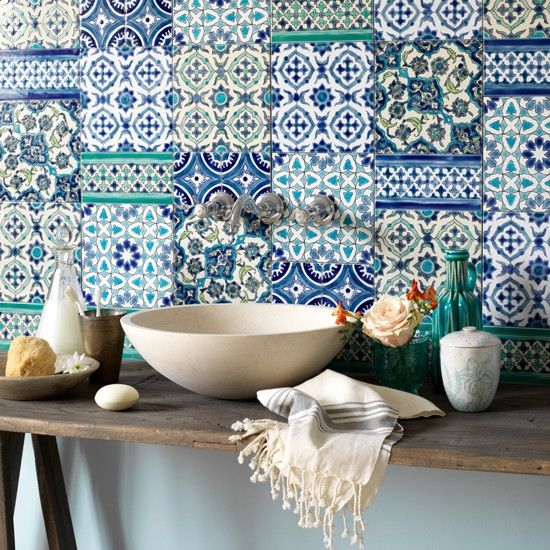 Add colour tiles but keep them in the same colour family
These Moroccan-inspired patchwork tiles add lots of colour to your bathroom but, because the patterns are all from the same colour family of blues and greens, the result is fun but controlled; not cluttered or clashing.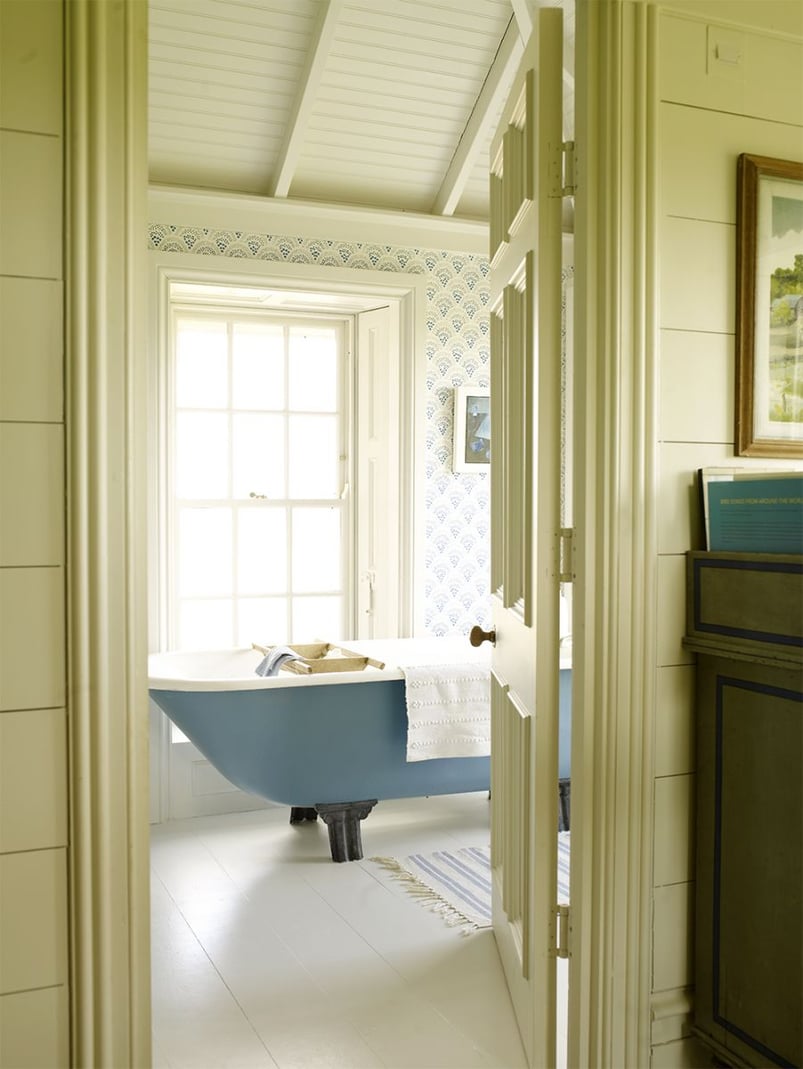 If you do want contrasting colours, choose pastels
If the two main colours in this bathroom were used at fully intensity, then the result would be a clashing headache. But as pastels, they beautifully complement each other but are still a very modern and original colour combination.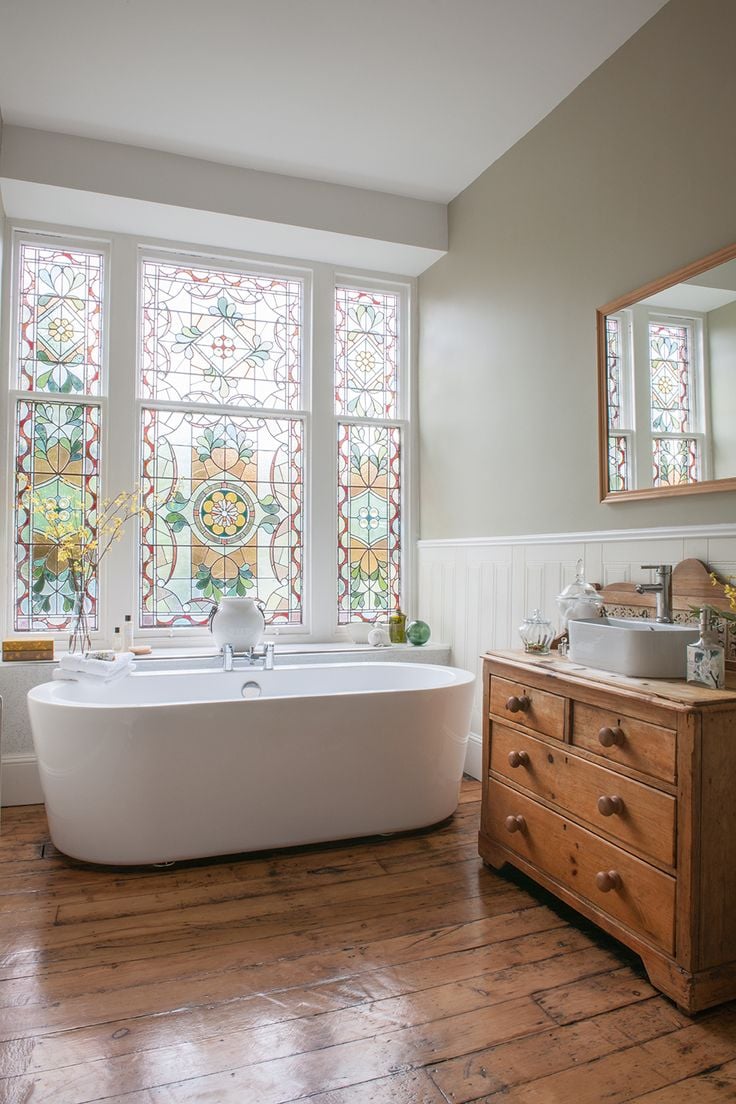 Add colour through window treatments
In this bathroom, the owners were lucky to have these original stained-glass windows which, as well as providing privacy, also provide colour and texture and are the main feature of the bathroom. Consider replacing plain panes of glass with stained glass artwork or create a similar effect with a decorative (moisture-resistant) blind.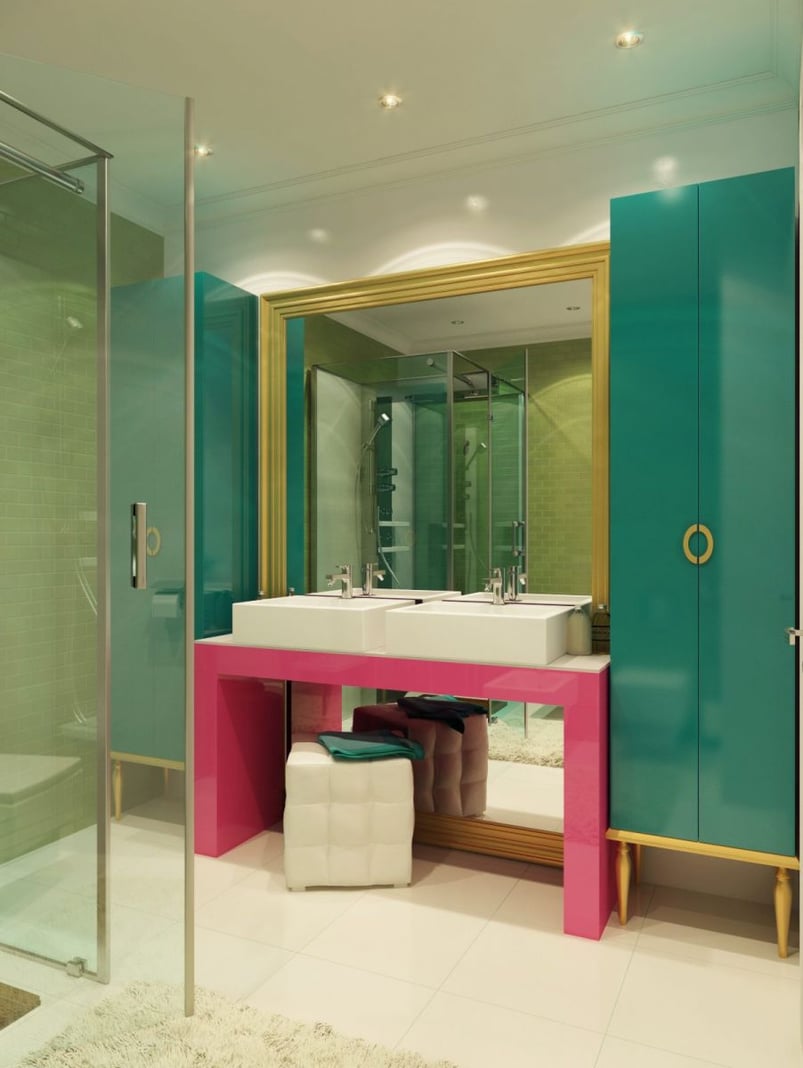 If you're going to go for it, just go for it
In this colourful bathroom, they've chosen two bold colours and gold, each of which offsets the other beautifully. You do have to be bold yourself though, to pull off a scheme like this, but it will certainly give your bathroom the wow factor.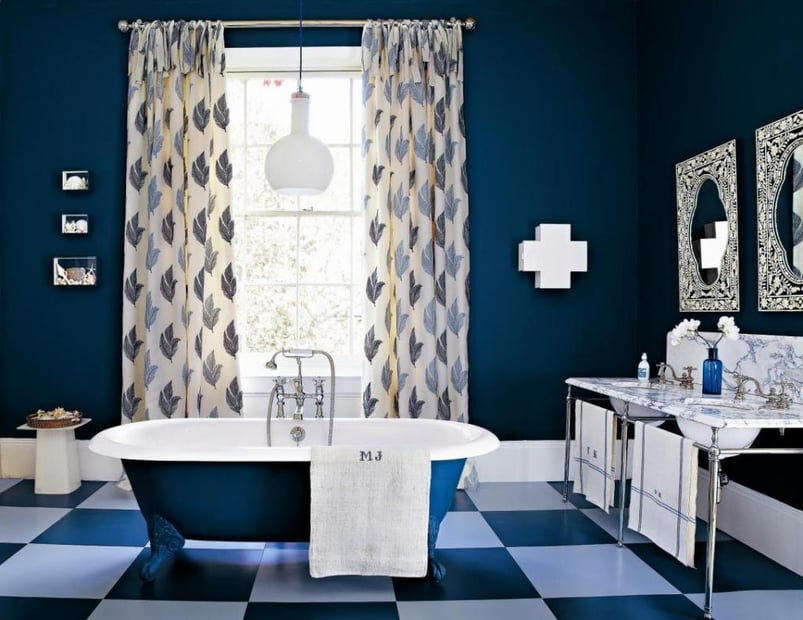 Go bold with a classic colour
You can use a strong colour and still appear very restrained, if you choose a colour like navy. It's a timeless classic with a lot of drama and will make your bathroom into a real statement piece.