by Meera Shah, on Feb 16, 2018 11:05:00 AM
There are few places in the world that have a special magic, that leave you speechless everyday you are there, and where the location captivates you in every possible sense. A unique interplay of nature and man-made creation has risen from the ruins of the old hotel Mezdi, on Europe's largest mountain plateau and in the middle of the incomparable Dolomites UNESCO World Heritage site. The lodge is a special hideaway offering spectacular views of the wide-open rolling mountain pasture against the jagged and dramatic peaks of the Dolomites.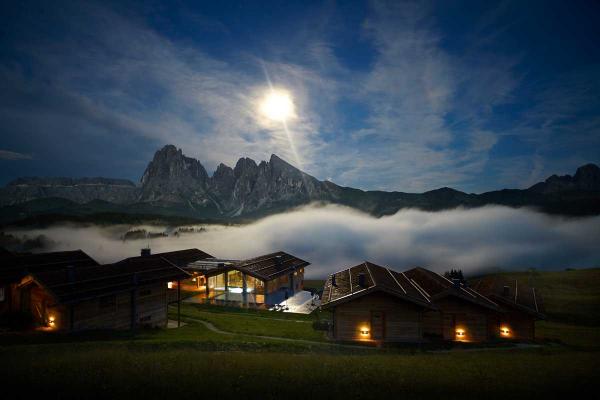 Relaxation is the motto and ethos of Adler Mountain Lodge. For some that means skiing down the Alpe di Siusi, or cycling or hiking through the honey roasted meadows, or taking a yoga and outdoor fitness class organised by the lodge. For the ultimate relaxation try Adler's luxury alpine spa.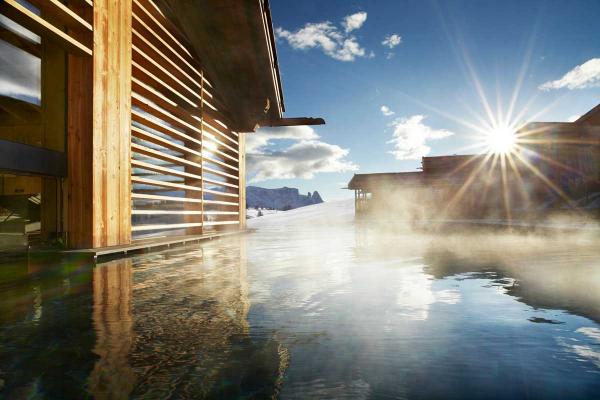 The outdoor pool heated to 36 degrees, overlooking the outstanding views of the Dolomites, is the perfect place to drift off and unwind. Adler offers every possible treatment you could imagine. Like almost every other room, the relaxation room has a panoramic view of the mountain range. With a fireplace in the middle, big glass windows and comfortable reclining beds; the room is dreamy and hard to leave. One of the favourite spa experiences is the organic hay sauna. The hay sauna has an earthy aroma, spectacular views and is comfortably hot without scorching your body.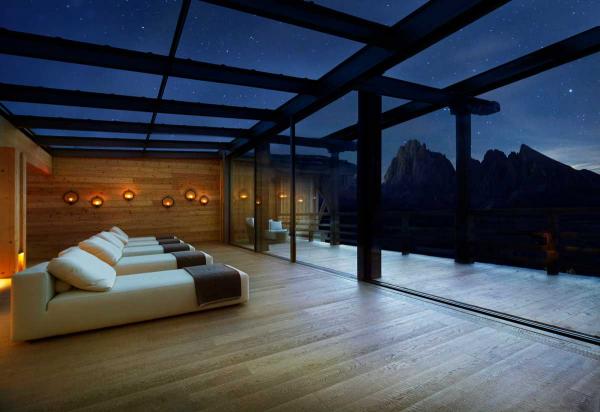 Adler Mountain Lodge is a relaxation destination that you will never want to leave! Incredible uninterrupted views of the soaring peaks of the Dolomites, outstanding cuisine, delightful hospitality, and plenty of activities making this the perfect year round destination.