It's easy to get carried away and quickly blow your budget in a bathroom but you don't have to! It is possible to get a luxury look for less if you have a clear idea of the style you want to achieve and are happy to do your research too.

Before designing a space, I always suggest gathering your inspiration first. Go crazy and visit all the luxury bathroom stores, look in Vogue Living or your favourite interior magazines, scour design blogs or Pinterest - wherever you find your interiors inspo!

Gather these images and look for common themes; it shouldn't take long for them to emerge. For example, you may notice features that keep catching your eye like a statement pendant light, recessed wall niche, or oversized mirror.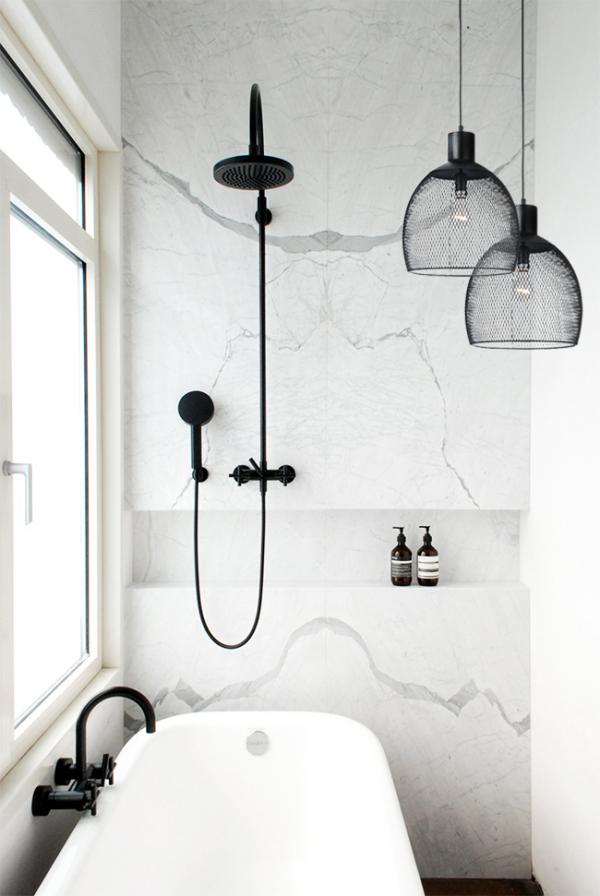 Source: pinterest.com/pin/398498267003681320/

Once you have a clear idea of the type of bathroom style you want to achieve and the features you'd love to incorporate, it's time to do your research. Begin with those features you love and just have to include – what will they set you back and can you afford to allocate that much of your budget towards them? It's worth noting that whatever the product, these days you'll often find several brands will carry the same or similar items so it's worth your time to shop around. For example, in my bathroom I have a beautiful handmade subway tile from Spain but there is now a Chinese copy available that's 50% cheaper.

The places that are worth splashing the cash on will vary from person to person but for me, a beautiful basin and tap is a feature of your bathroom that gets the most use and will be appreciated. Lighting is another area that's often overlooked but can add instant luxe-factor and a softer ambience in your bathroom too.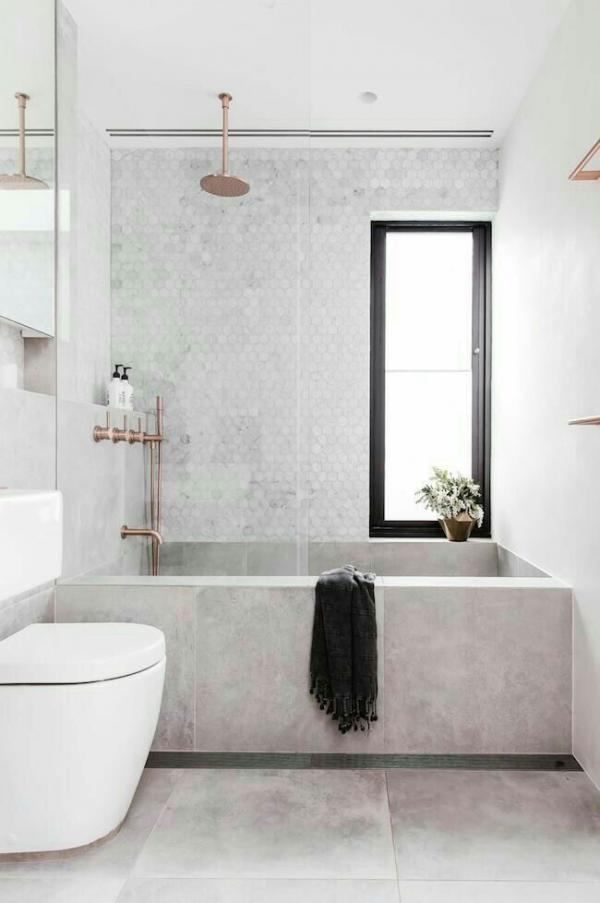 Source: pinimg.com/originals/9c/36/1b/9c361b485a81e9e86c9471e86c031528.jpg

There are a lot of places you can save without compromising on style if you know where to look. Wall tiles can vary from £7.50 to over £100 per square metre so unless you're going to make a statement out of the tiles, a cost-effective and timeless choice can be a large format satin white tile. Another area where you could save is the material of your vanity, perhaps switching to timber veneer instead of solid timber, which would achieve a similar look for much less.

When it comes to your next bathroom, remember the client is you so look at incorporating the luxury features that are meaningful to you. There's no point installing under-tile heating just because you can afford to if you're unlikely to use it when an integrated sound system is something you're much more likely to use and enjoy.

For more inspiration and advice from Gina visit http://stylecurator.com.au/
Facebook Instagram Twitter