British Ceramic Tile delivers the wow factor to the new JD Wetherspoon's Admiral of the Humber
by Kevin Mullaney, on Feb 20, 2018 6:22:00 PM
Tiles are certainly the ultimate finishing touch in any bathroom renovation but sometimes they can exceed expectations. This case study by British Ceramic Tile details how they delivered the wow factor to the new JD Wetherspoon's Admiral of the Humber.

Designer: KD Paine and Associates
Client: JD Wetherspoon
Project: Admiral of the Humber (Hull)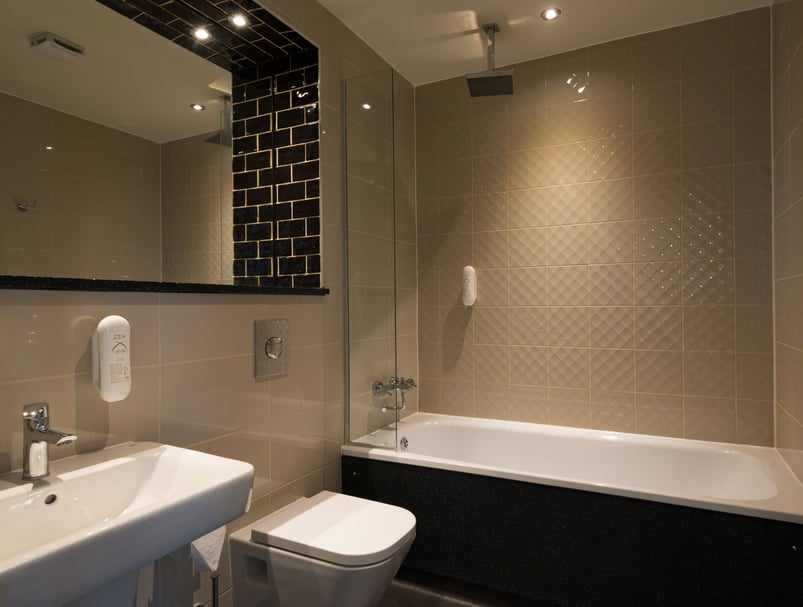 Project Brief:
From the main pub bathrooms to the hotel rooms above, British Ceramic Tile supplied all the wall and floor tiles for JD Wetherspoon's new establishment, Admiral of the Humber, in Hull. Commissioned by KD Paine and Associates, they worked together to devise a simple but beautifully modern look and feel.
Public bathrooms are normally designed to meet the demands of a busy establishment but expectations have certainly been exceeded here with the use of British Ceramic Tile's sophisticated New Brighton tiles in dark grey. Their elongated shape and slightly raised profile adds a sleekness to the space and perfectly complements the Condo tiles. These tiles, in a white ceramic gloss, adds a real freshness which elevates the whole space.
For the guest bathrooms upstairs, an edgier colour palette was chosen. The Conran tile with its criss-crossed surface works beautifully with the Metro Classic tile in black. The overall effect is very contemporary and cool.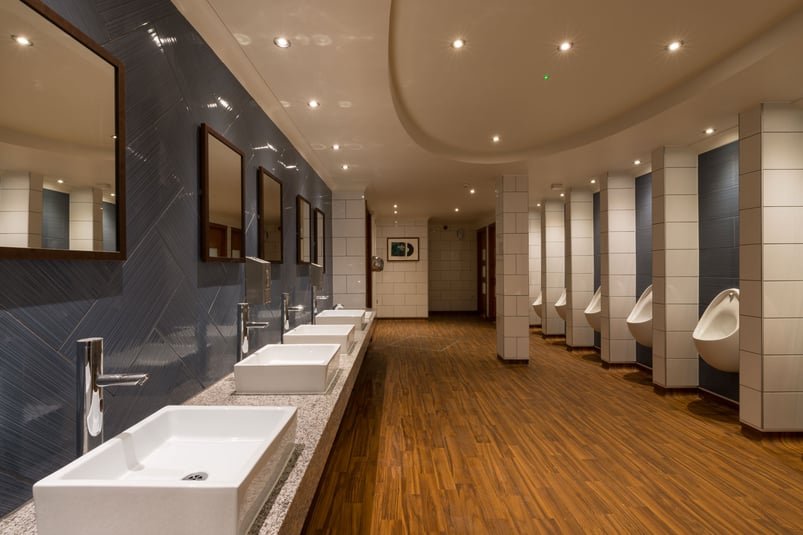 Products:
Putty Ceramic Satin Wall Tile
Black Ceramic Gloss Wall Tile
Surf Ceramic Gloss Wall Tile
White Ceramic Gloss Wall Tile

Expert opinion:
It's really difficult to create an amazing look with such a reserved colour palette but British Ceramic Tile have certainly managed to do so in this project, with a great mix of textures and shapes for a truly luxury feel.