Create a bespoke, timeless look in your bathroom with GROHE Spa Colours
by Lucy Searle, on Feb 20, 2018 1:45:00 PM
With a combination of outstanding design lines and exclusive colours, Grohe's Spa Colours range gives you the choice to express your individual style in your bathroom.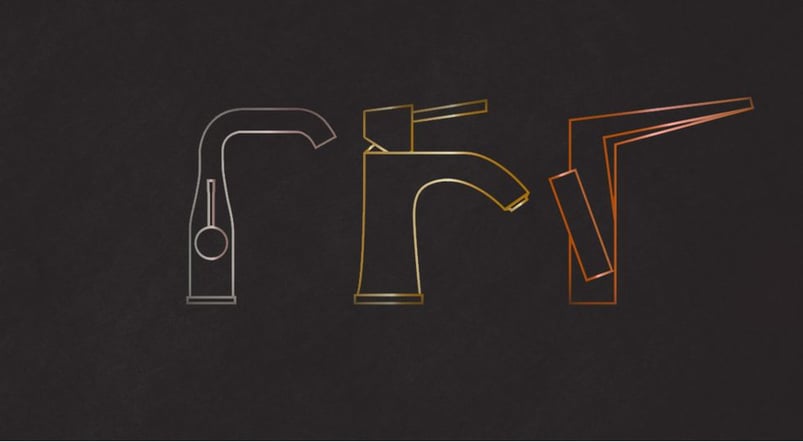 Why introduce Grohe's Spa Colours to your bathroom?
When it comes to designing your bathroom, adding colour plays a vital part. Fixtures and fittings – such as taps, shower heads, controls and even towel rails – in options other than chrome and nickel are now hot trends. But how to ensure that the colours you introduce in your fittings will remain fashionable? The answer is to invest in Grohe's Spa Colours range, which has been designed with longevity in mind – both in terms of quality and looks.

Michael Seum, Grohe's Vice President, Design, explains, 'In the bathroom, when somebody makes an investment in colour, it's not like wall paint, which can be changed quickly. So our approach to colour, finish and materials is to ensure relevance in the home for many years to come – this is what we call "design permanence". We get our inspiration from the cutting edge of the design world, and respond to that with our selection of colours and finishes. When you buy a Grohe product, it's about quality, technology, sustainability – and design. You know this colour and finish is on the cutting edge of interior trends – and at the same time it will last, due to our higher quality standards.'

More about the quality of Grohe's Spa Colours range
Choosing fittings and fixtures for your bathroom is not just about making colour choices; the quality of the finish is equally important because surfaces ought to last for a long time, and highly-resistant finishes distinguish good products from great ones. Grohe's special technology (PVD) assures a durable coating of the highest quality.

Want to get technical? The physical vapour deposition (PVD) process Grohe employs (which has its origins in the space programme) ensures that the surface composition is three-times harder, delivering glistening gold or sophisticated stainless-steel finishes. As well as being harder, the surface is also 10 times more scratch-resistant.

All PVD coated colours are extremely uniform because of the absolute evenness of every layer. Unlike normal electro-plated finishes, with their very limited range of colours, Grohe's PVD finishes come in a wide range of colour options. The adhesion of the coating plays a vital role in ensuring a beautiful and long lasting finish; the PVD process achieves six times greater adhesion, with which an ordinary electro-plated surface can't compete. This means all these fittings are highly resistant to abrasion and resilient to hard knocks. Better still, in order to be as environmentally-friendly as possible, no harmful chemicals are used in PVD technology.

Which Grohe Spa Colours are available?
There is a carefully selected range of 10 colours and finishes to give you countless options to complement your bathroom's interior design. The collection includes Cool Sunrise; Hard Graphite; Warm Sunset; Chrome; Brushed Cool Sunrise; Brushed Nickel; Brushed Warm Sunset; Polished Nickel; Brushed Hard Graphite; and Supersteel.

The quality of the looks of these colours is important. For example, Grohe worked hard to ensure that the Brushed Hard Graphite is as dark grey as possible, while the golden finishes are literally brilliant.

'We could have gone after colours that were not such long-standing trends. They might be around for one or two years. But this is a problem when you're working with bath interiors; these are fixtures – once installed they are there for a long period of time. That's why we've taken an approach where these colours are long-standing trends. But that's not to say that we won't have more unique finishes coming up during the process of developing the next generation of colours,' concludes Michael Seum.