Creating The Perfect Ambiance With Mirrors & Lighting
by Dorothea Kotte, on Jan 1, 2020 12:00:00 PM
Mirrors and lighting are key for setting the atmosphere of a room. A bit of artistry with lighting and reflection can transform the ambience of your bathroom. Want a clean, modern look? Or a soft golden ambience? All of this can be achieved with lighting and mirrors. So it's worth taking a bit of time to make a wise choice and we're here to help! Read on to find out all you need to know to create your perfect bathroom atmosphere.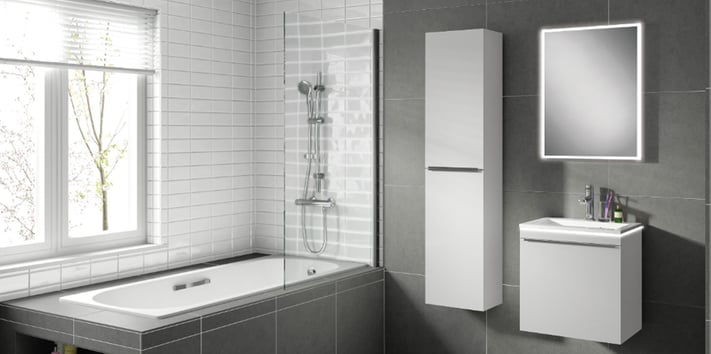 Quick links:
Understand the purpose of a good mirror

Although you will spend a lot of time looking in the mirror they can deliver so much more than a means of readying yourself for the day ahead. If you choose the right mirror and position it correctly, it will enhance your entire bathroom.

For a start, mirrors add depth. A well-placed mirror will create the illusion of a far more spacious room. They also work beautifully to reflect light - either natural or artificial. By placing your mirror with lighting in mind, you can have a bathroom bathed in natural light, or with a delicate, luminous glow.

For something so simple, a mirror really can have a huge impact on the atmosphere of your bathroom and even add value to your home by dazzling potential buyers.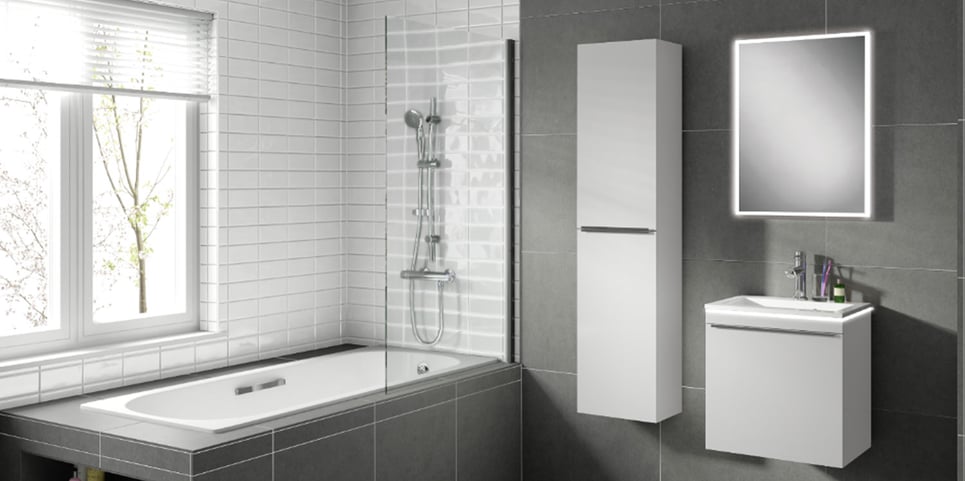 Fix it in the right position

Above the basin is the most practical place for a mirror - and it's the position most people opt for. It's perfect for quickly checking your appearance or touching up your makeup. It's also an efficient use of space, if your bathroom is on the small side. But you don't have to place your mirror in this position.

If you've got a larger bathroom, a full-size mirror is a good option. It's handy to be able to check your whole reflection before you head out for the evening. A large mirror on an empty wall will also create that size illusion we mentioned earlier, making your bathroom look much more spacious than it actually is.

Do think, however, about what your mirror will be reflecting. Placing your mirror facing a window will maximise the natural light in the room, and let you enjoy the sunrise every morning. Lovely! But placing your mirror opposite the toilet might not be such a pleasant sight…

Find the right shape

The shape of your mirror is vital to the overall effect. As with all bathroom design decisions, the shape that's best for your bathroom depends a lot on the space you're working with. But here are some ideas to get you started!

Square

A square mirror is simple, versatile, and classic. It's also very practical. Square mirrors can fit seamlessly into most bathrooms, whatever the space you're working with! And they're perfect for prepping yourself in the morning.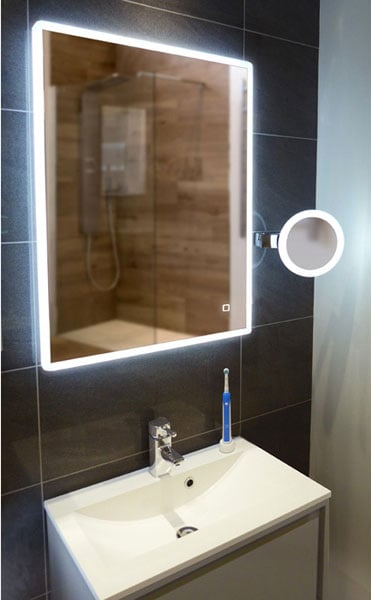 Vega 60 by HiB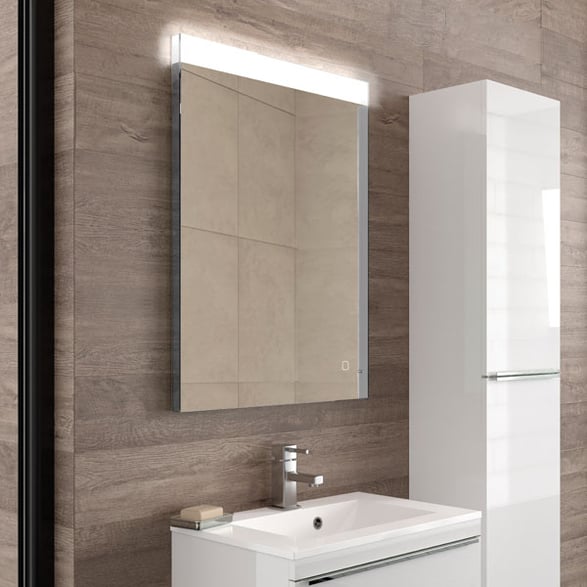 Alpine 60 by HiB

Oval and round

Curved mirrors look gorgeous on a large wall. They can be beautifully elegant, and add a bit of interest to a blank space.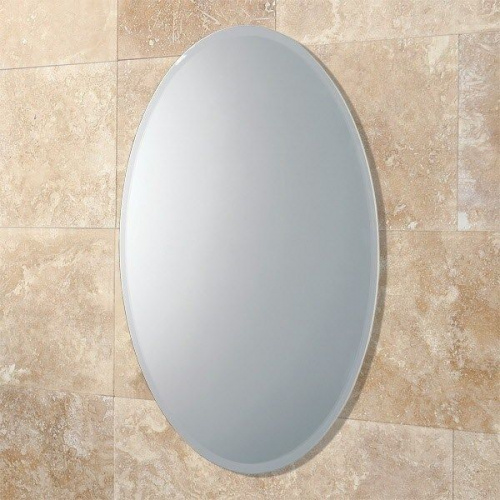 Alfera Oval Mirror 54 x 42cm by HiB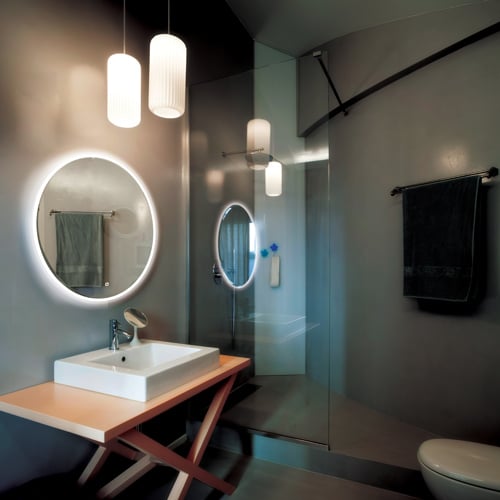 Sphere 80 by HiB

Abstract and original

Mirrors with an abstract shape are both practical and beautiful. Many of them act as artworks in their own right. Install them in a cloakroom for that 'wow' effect.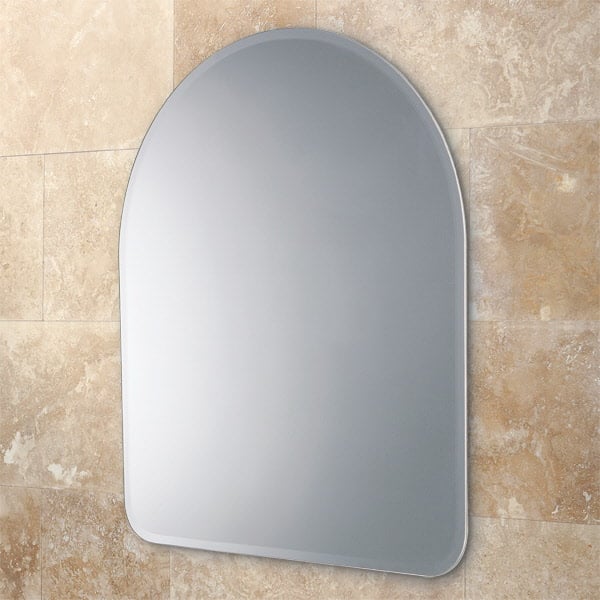 Tara Arched Mirror 60 x 50cm by HiB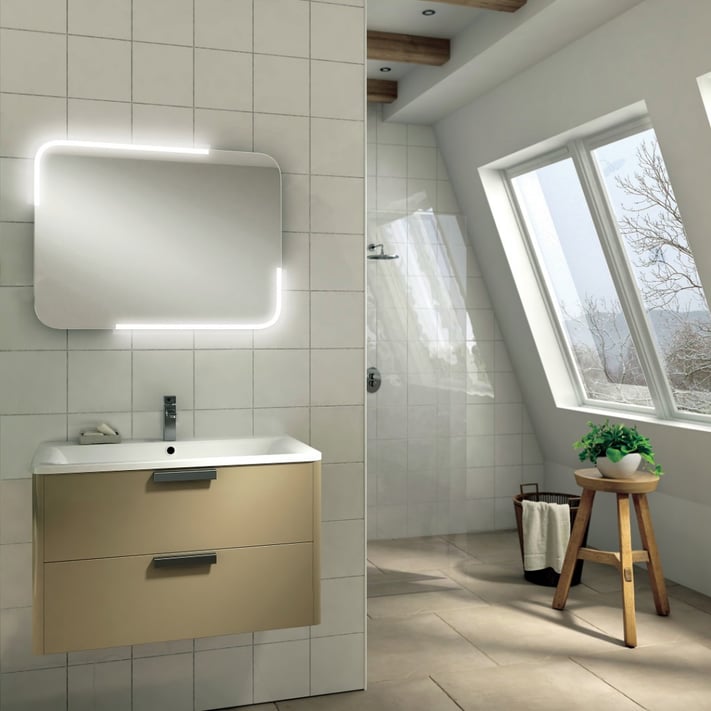 Orb 60 by HiB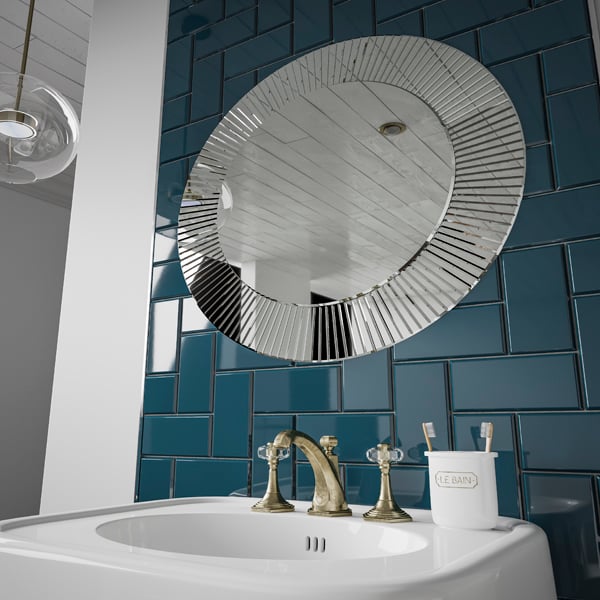 Arte 60 by HiB

Find the style that corresponds your personality and your needs

The edges of your mirror will make a big difference to its style, and to the overall impression your mirror gives. It's important to find a style which both suits the look of your bathroom, and which you yourself find pleasing.

Framed mirrors

There are a lot of aesthetic options open to you with a framed mirror. You can add interest with different colours and styles, or fit the mirror precisely to your bathroom design themes.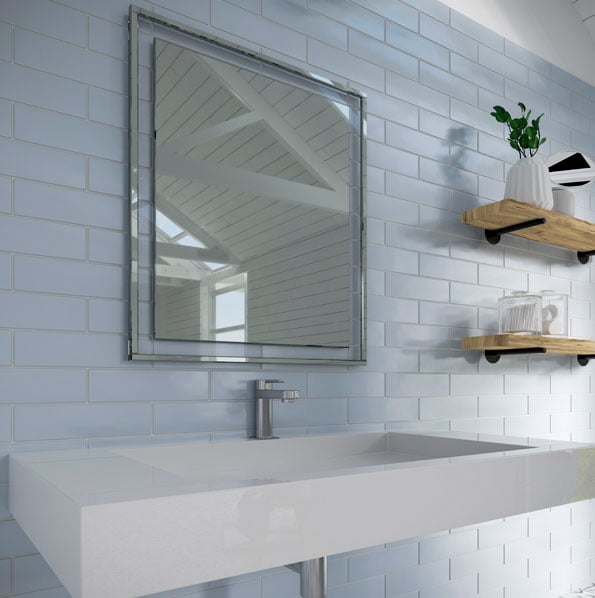 Georgia 60 by HiB

Mirror cabinets

Last but not least, mirror cabinets are a space-saving solution. There are some very stylish mirror cabinet designs available, making these beautiful as well as practical. Cabinets can also 'disappear' when fitted into stud walls, providing great storage without protruding out.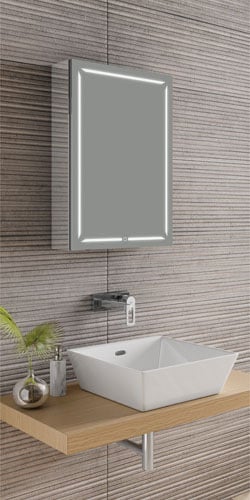 Groove 50 by HiB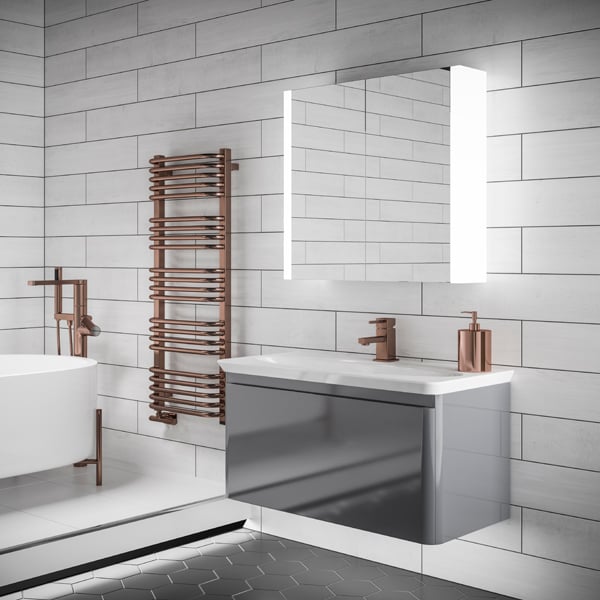 Paragon 60 by HiB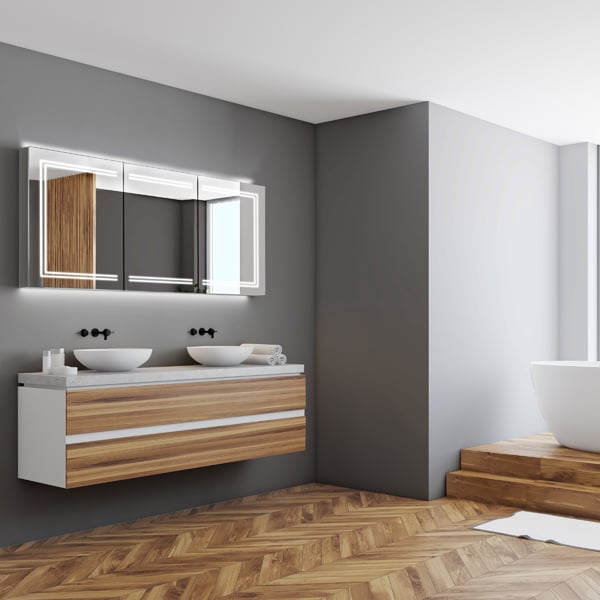 Edge 120 by HiB

Use the right mirror lights

There are lots of options available when it comes to illuminating your mirror. Here are a few suggestions!

Integrated lights

Mirrors with integrated lights allow you to make the most of your wallspace. They also light your face beautifully - handy when applying makeup! Most mirror lights are strong LEDs, but there are softer options available if you're looking for a more gentle ambience.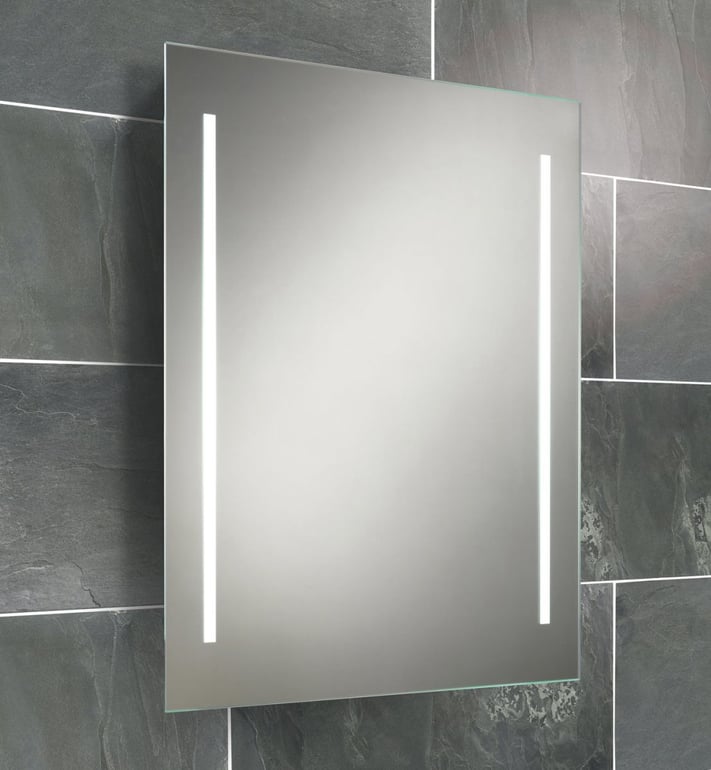 Casey by HiB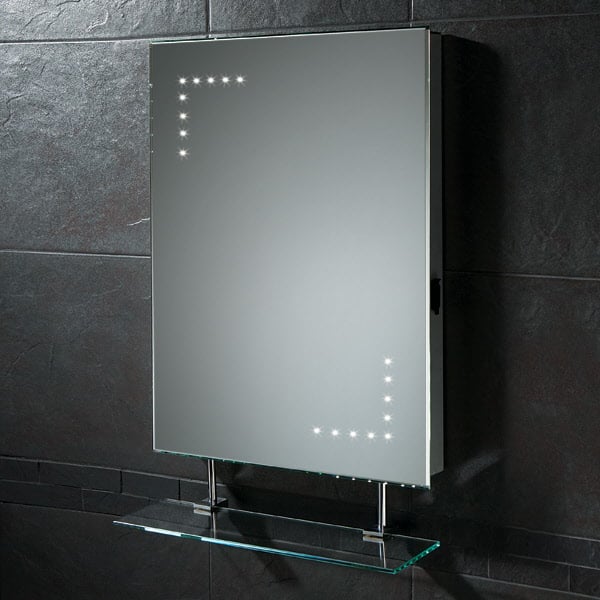 Celeste by HiB

Backlit mirrors

Backlit mirrors are a stylish and contemporary choice for a modern bathroom, providing a softer ambiance and stunning mirror profile.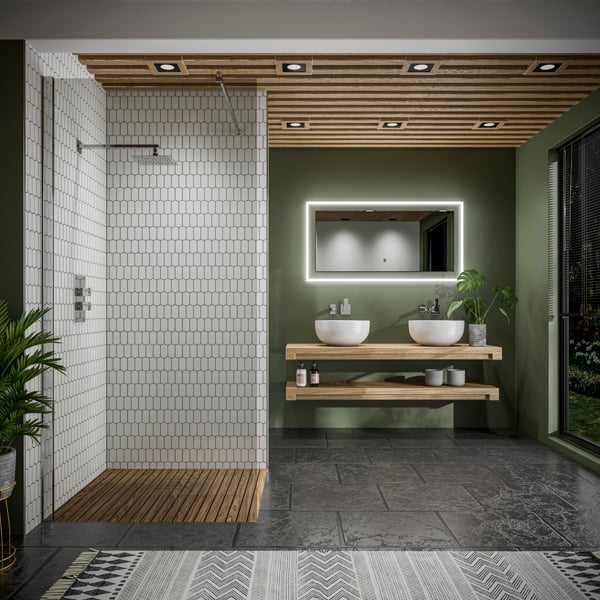 Element 120 by HiB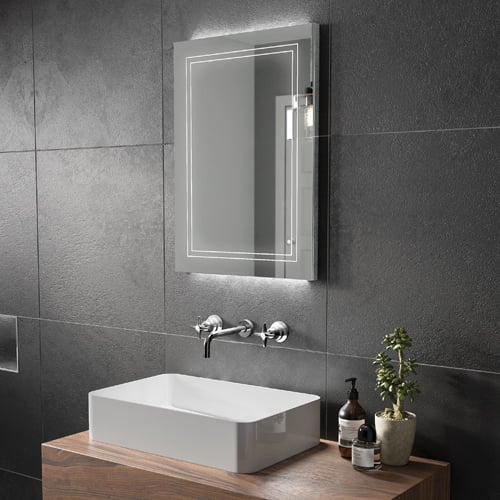 Outline 50 by HiB

High-tech lights

If you're a fan of fancy tech, some brands offer mirrors with touch control or sensor switches. You can switch them on and off by touching or waving at the mirror. Great fun!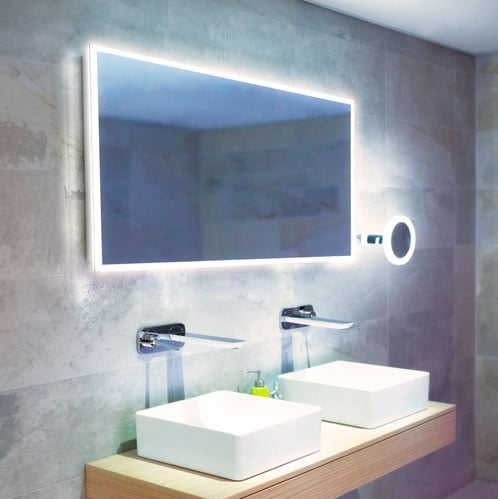 Globe 120 by HiB (with sensor switch)