Discover the latest bathroom technology
by Anna Tobin, on Feb 7, 2018 3:05:00 PM
A hundred years ago, having running water being piped into your home was considered miraculous. Bathroom technology has come along way since Victorian times, however.


Roper Rhodes' Bluetooth Beat mirror has integrated speakers and can be linked up to a smartphone, tablet or alternative device to play music to bathers £338, Roper Rhodes 01225 303900


Sound and vision

It's the end of battery-operated radios and music players in the bathroom. It's now possible to install wireless speakers in to the ceiling of your bathroom and even inside the shower, just make sure that they are humidity resistant and approved for wet areas.

If this isn't an option, you can bring a sound system into your bathroom with a smart bathroom mirror or mirrored cabinet. The latest models include a de-mister, to ensure that they don't get steamed up; and, Bluetooth wireless technology and integrated speakers so that they can link up to your sound system and play your playlist or chosen radio station.

If you want vision too, then take a look at the waterproof televisions now hitting the market. Some of these even look and work as mirrors when not in use. When positioning a TV in a bathroom, however, ensure that you will be able to see it comfortably from your bath. If you have to crane your head to watch it, it won't get used more than once.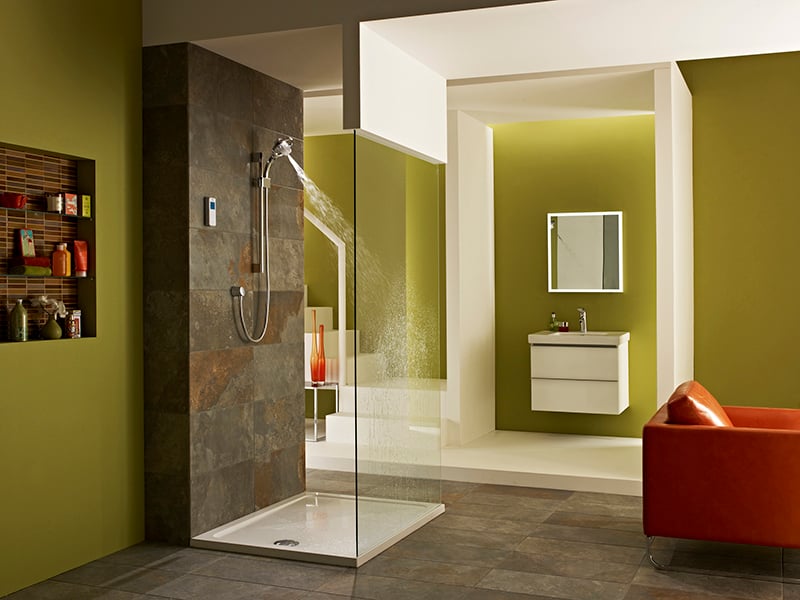 The Mira Vision shower works wirelessly and can be activated from elsewhere in the house, it heats up to the desired temperature and flow and then pauses whilst you step inside Priced from £514, Mira Showers 0844 571 5000


Intelligent Baths and Showers

At the high end of the market, baths are available that will fill themselves to a preset level, at a programmed temperature, with a specified bubble bath. You can even set these tubs to do all this remotely, so you can wake up, decide you want a bath and access the app that springs your bath into action from your bed.

You can also put an end to hanging around outside your shower repeatedly testing to see if its reached your optimum temperature too. The latest range of digital showers can be remotely turned on from a different room and will indicate when they have reached your desired programmed temperature. They're pretty reasonably priced too.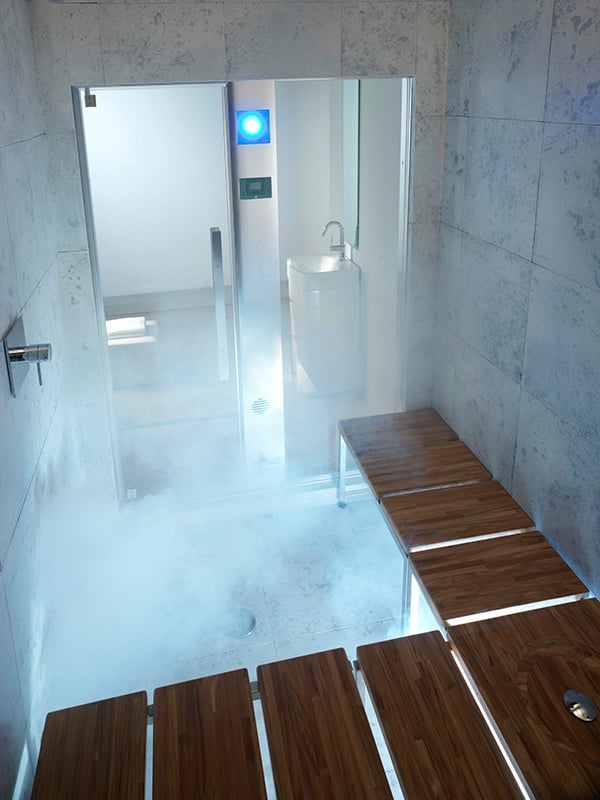 Get all the health benefits of a Hammam in your own home with the Hammam Steam Room by Effegibi Price starts from £10,000 at CP Hart 0845 600 1950


Home Spa Technology

The hotel spa could be about to become redundant with the latest spa-technology now available for home use. Steam hammams, hydrotherapy baths, and showers that have chromotherapy special effects and can emulate rainfall, are just some of the functions that are likely to become standard in bathroom design within years. Some steam systems can even be added to existing shower systems, avoiding a complete refit.

To give the full spa experience, team baths and showers with internal low level lighting too.

An ultra hi tech bathroom will cost more, but it will also prove to be a good investment in you and your family's wellbeing and your property. Not only will you want to spend more time enjoying everything that your bathroom has to offer, it will add value to your home when it comes to selling too.