Easy-to-fit spa-style showering with GROHE
by Sarah Warwick, on Feb 19, 2018 12:18:00 PM
Want a morning shower that's refreshing and gets you set for the day ahead? An evening shower that takes away tension before you go to sleep? Maybe an after-exercise shower that lets you make speedy temperature changes to help muscles recover from the work they've done? Because the shower you want isn't always the same, GROHE's SmartControl Exposed is designed to create the showering experience you need every time at the touch of a button. What's more, because it's wall-mounted the SmartControl Exposed is easy to fit, so it makes renovating an old bathroom a breeze, as well as being a great solution for a new bathroom.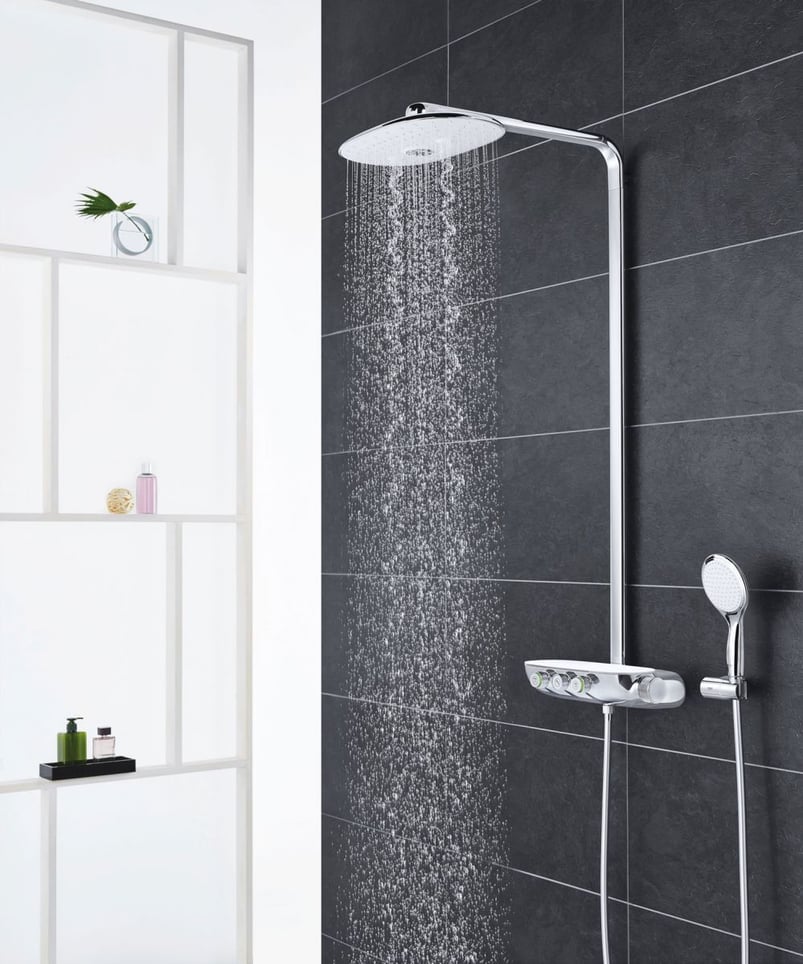 Where can I fit SmartControl Exposed?
The appealing lines of the SmartControl Exposed make it the perfect complement to any contemporary bathroom scheme. Organically inspired, the elegant shape will help evoke a relaxing spa-style vibe.

You can combine the SmartControl Exposed with the beautifully curvaceous Rainshower 360 head shower and shower rod as a striking centrepiece to your room. Want an effect that's more minimal? Team the head shower with SmartControl Exposed without a shower rod instead.

So that you can turn your bathroom into a luxurious sanctuary, the SmartControl Exposed offers two options to complement the head and hand shower options you prefer. You can choose from the Duo design with three buttons to individually control two head shower jets plus hand shower, or the Mono with two buttons, for example a one-spray head shower and a hand shower. The designs will help you keep the bathroom sleek and clutter-free, too, as both offer integrated shelves with space for hair and body wash.

Is SmartControl Exposed easy to use?
Taking a shower that's in the right place on the scale from relaxing to invigorating, and enjoying water at exactly the temperature desired is made simple with SmartControl Exposed's intuitive controls. Pushing a button is all that's required to select the sprays you want each time you're showering, while a turn of a button is all that's needed for the right temperature and volume of water. Such speed and simplicity of operation makes mornings run more smoothly and maximises down time in the evenings, and makes SmartControl the perfect option for a family home where each member can have an individual shower experience, and even children will find the shower easy to use.

When it comes to water temperature, you can also be confident that the temperature you want will be delivered within a fraction of a second, and that it will stay that way for the whole shower.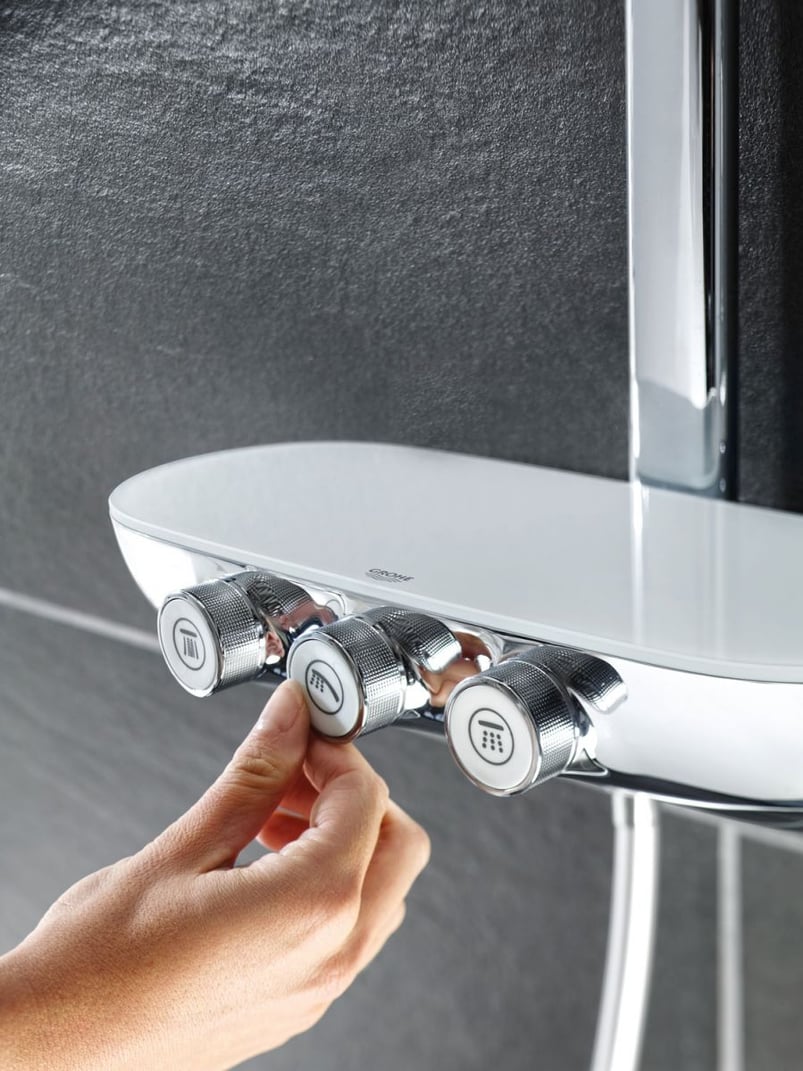 Discover SmartControl Expose