How tiles and mosaics can completely change the look of your bathroom…
by Dorothea Kotte, on Jul 17, 2018 3:51:00 PM
With all the different shapes, colours, textures, finishes and combinations available, it can be hard to make a decision when choosing tiles and mosaics! But taking some time to look at the possibilities is very important. These choices determine the entire look and atmosphere of your bathroom.
#Stone Lovers
Don't get overwhelmed by choice, though - browsing the options can be a lot of fun! To help you in your approach, here's some inspiration:

Luxurious style
Mosaics add the ultimate luxurious touch to your bathroom refurbishment. It can make a bathroom look completely different: more sophisticated, more chic and more distinguished.

You simply have to find a sumptuous colour that matches the rest of the bathroom. If you're aiming for that luxury look, gold, silver, and copper are great choices. Textures are also important to add some details and make the bathroom look even more elegant.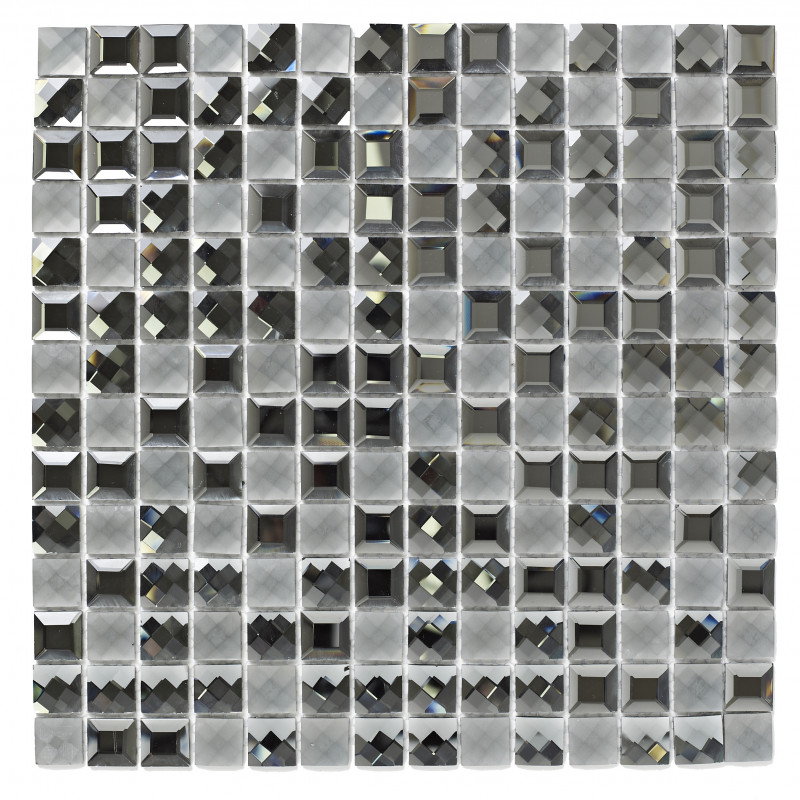 Grey Faceted Glass Mosaic - British Ceramic Tile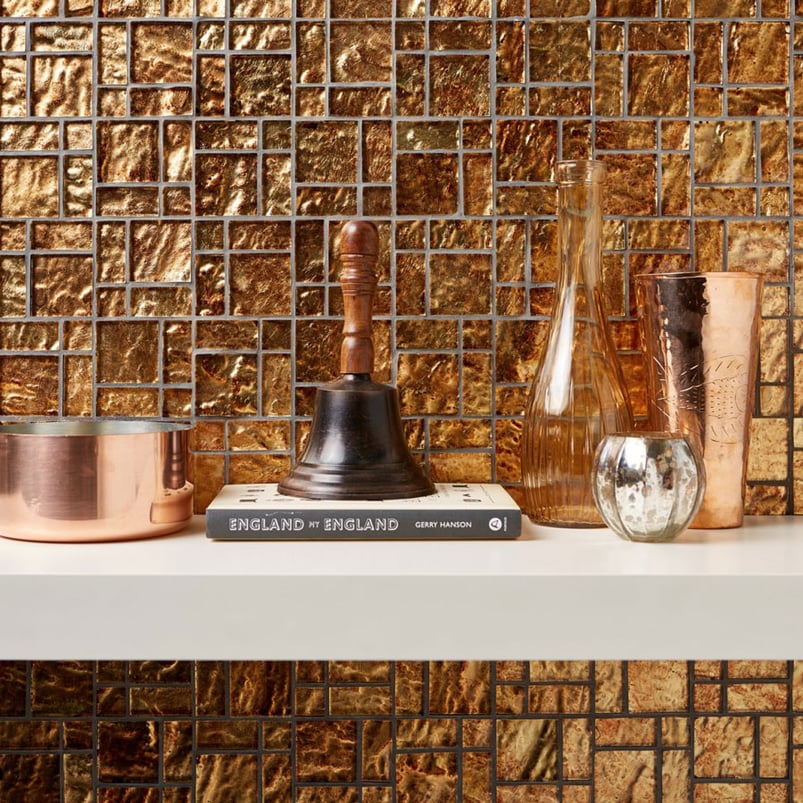 Bronze Foil Glass - British Ceramic Tile

Japanese style
Japanese bathrooms have this amazing zen atmosphere which makes us feel instantly relaxed. The relaxing impression may come from the delicacy of the decor, or the soothing regularity of the forms, but, wherever it comes from, we appreciate the feeling!

It isn't actually that hard to incorporate a little bit of that zen vibe into your bathroom.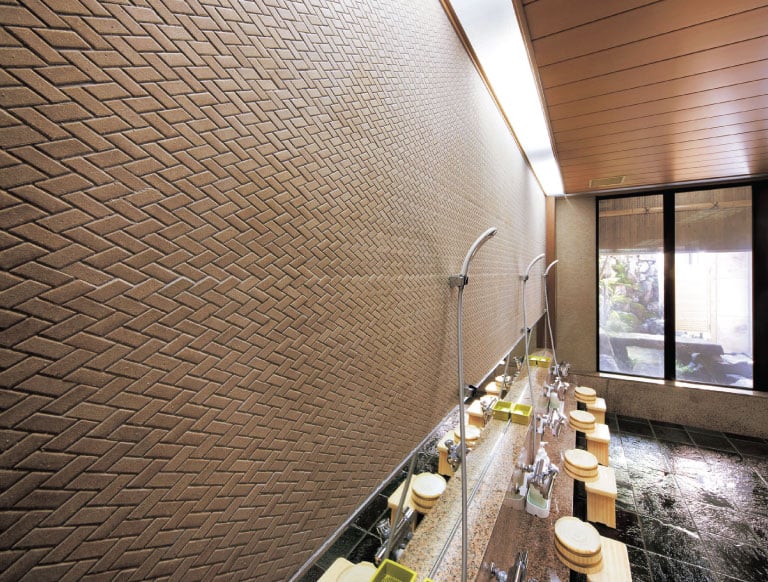 Serene Spa by Japanese Tile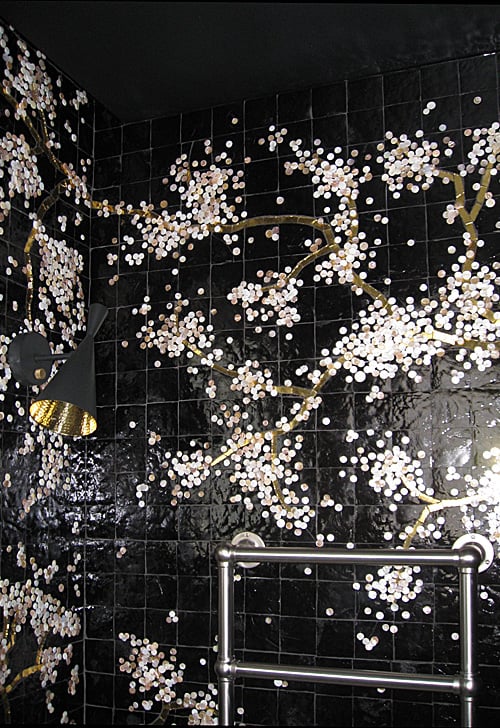 Japan by Mesguich Mosaik

Moroccan style
The warmth of the Moroccan style makes for a pleasant and comfortable atmosphere. Who wouldn't like this feeling inside their bathroom? Plus, the tiles and mosaics are so beautiful that they can very easily become the most eye-catching element of your bathroom. Just take a look at them!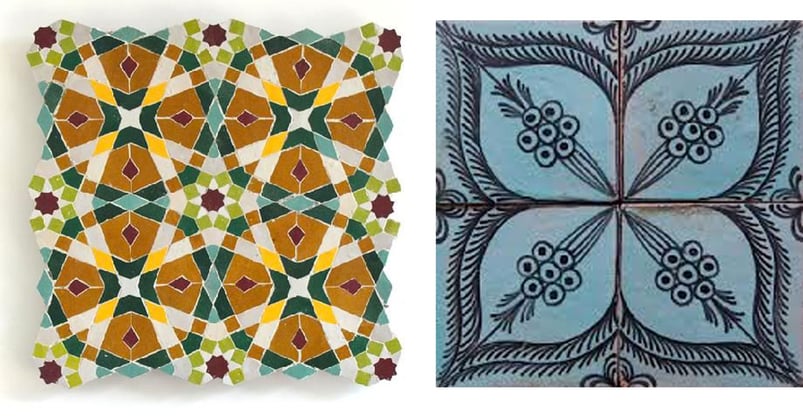 Hand-Painted 51 and Arabesque both by Habibi Interiors

Art Deco style
Imagine that instead of you entering your bathroom, you're transported the mansion of the Great Gatsby! The Art Deco style harkens back to in the 1920s, but it's a really timeless style. The symmetry, the colours and the materials are just adored by everyone! Be bold and try this look to make you feel like packing up and moving to Miami Beach.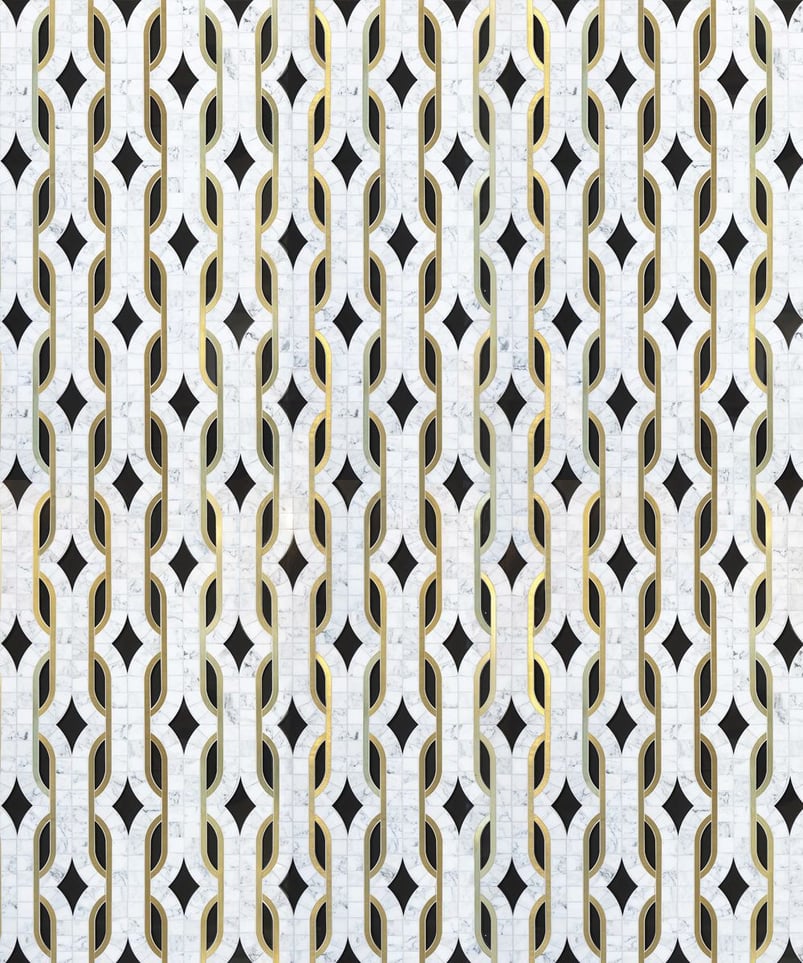 Dundass Grande by Atelier Collection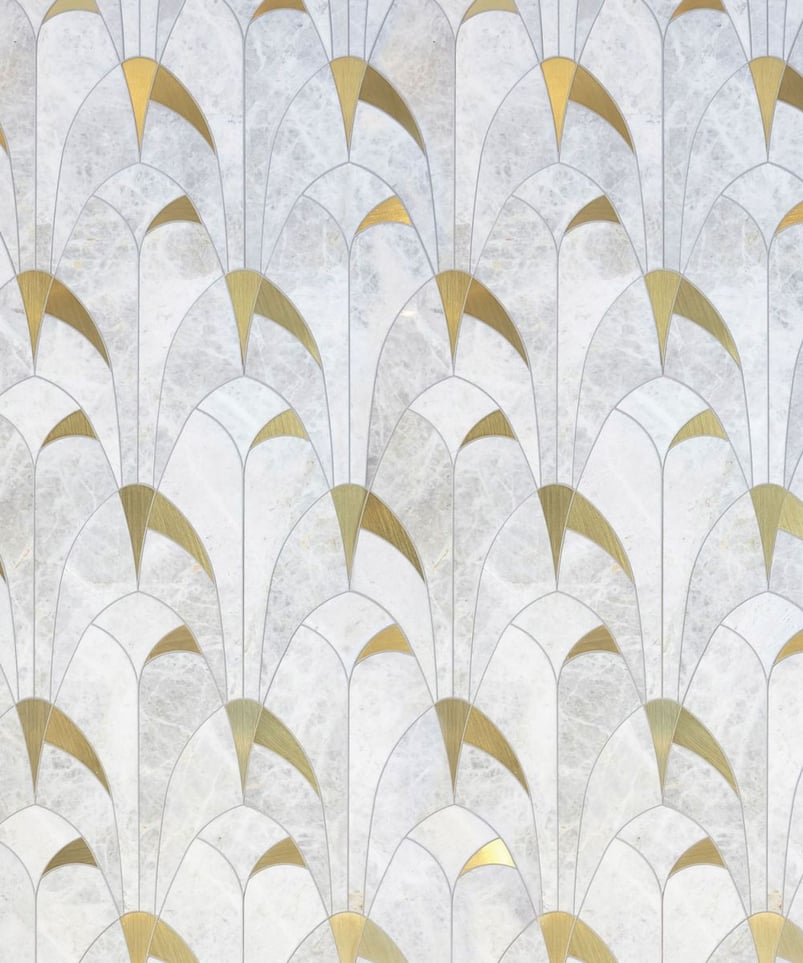 Jeanne by Atelier Collection


Stone Lovers
If you are a nature lover, why not embrace its beauty inside your home? By using pebbles on your bathroom's floor or walls you can recreate the sensation of walking barefoot in the midst of nature. Plus, enjoy the soft massaging feeling on your feet while you're in the shower!

What better way to relax...



Cultura™ by Emser Tile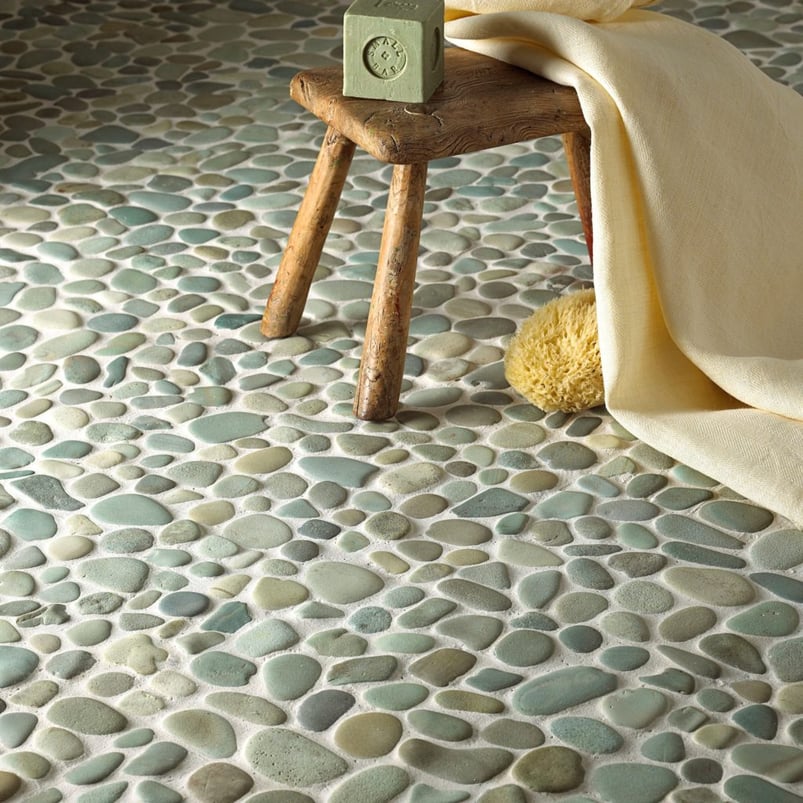 Peppermint Pebble Tiles by Mandarin Stone

Wood Lovers
Or maybe you would prefer the warm feeling of a wooden floor without the hassle of maintaining wood in a wet room? These porcelain tiles mimic wood planks, so you have the look and texture without the water worries or the splinters! The very nice aspect of these tiles is that they actually fit with any look!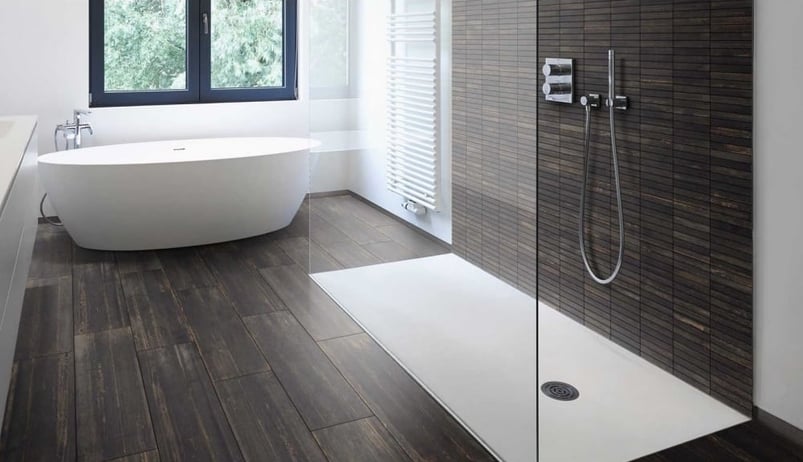 Napoli Dark Wood Effect, both by Tiles-Direct.

Art Lovers
To add some art to your bathroom you could hang up some framed art pieces...or you could make your bathroom into a work of art itself. Masterpieces can be created using tiles and mosaics, tailored to respond to everyone's taste!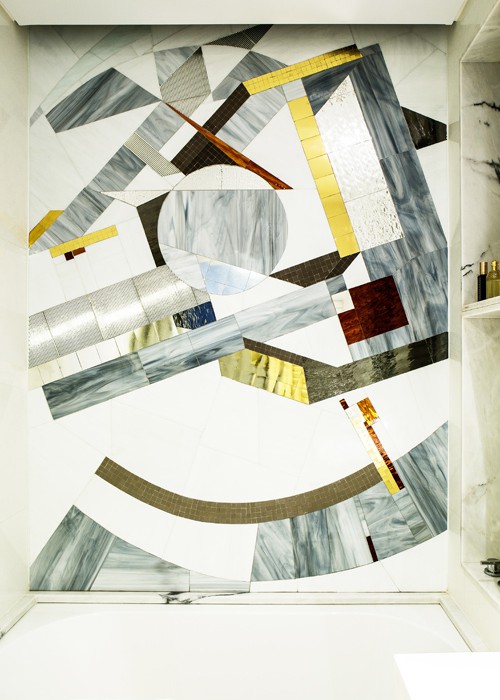 Constructivist by Mesguich Mosaik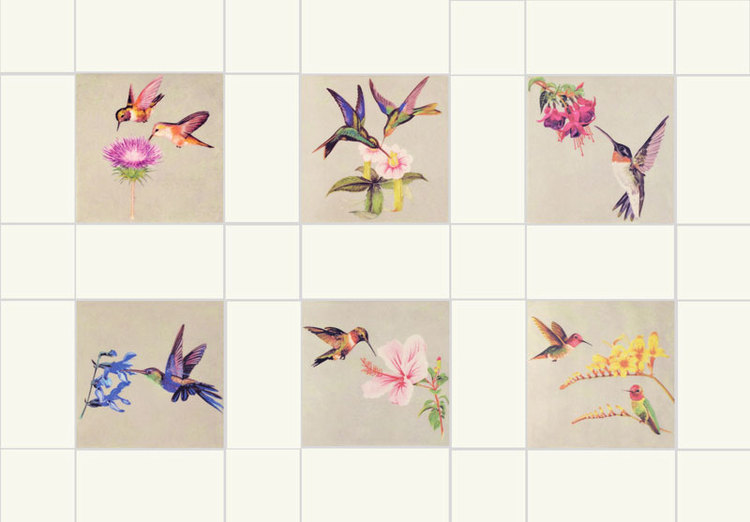 Hummingbirds by Tiles by Textiles

Jewel Lovers
The best jewellery has the biggest rocks… Imagine these stones on the walls of your bathroom. As the material is really precious, it is not recommended that you use these tiles on wet surfaces or where the steam could damage them, but you could use them to make your cloakroom magnificent!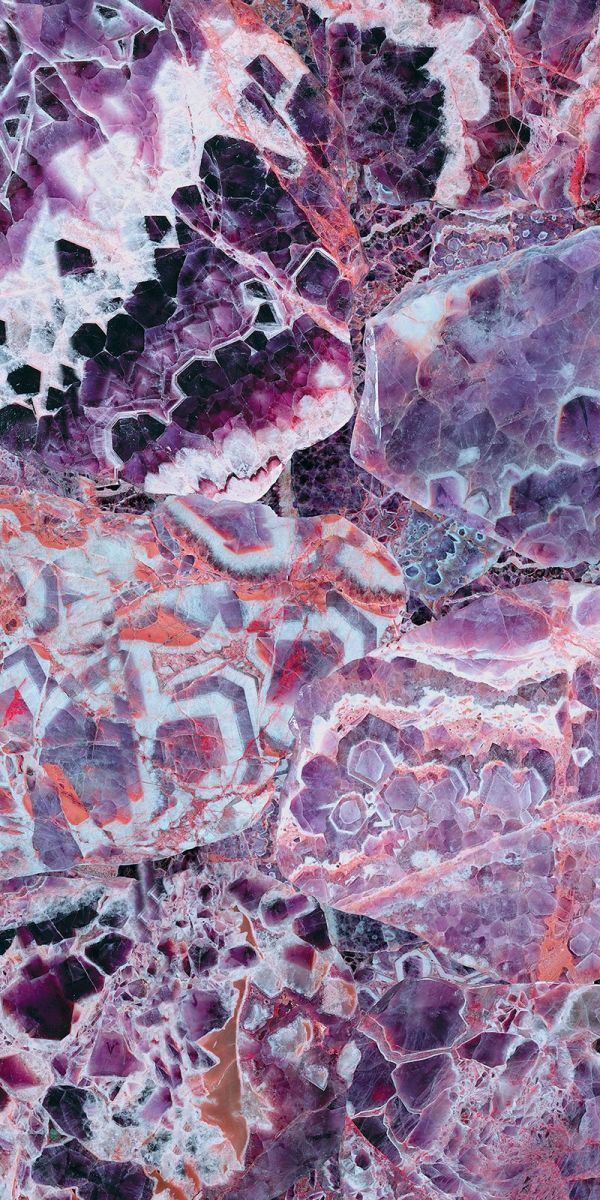 Amethyst by Mirage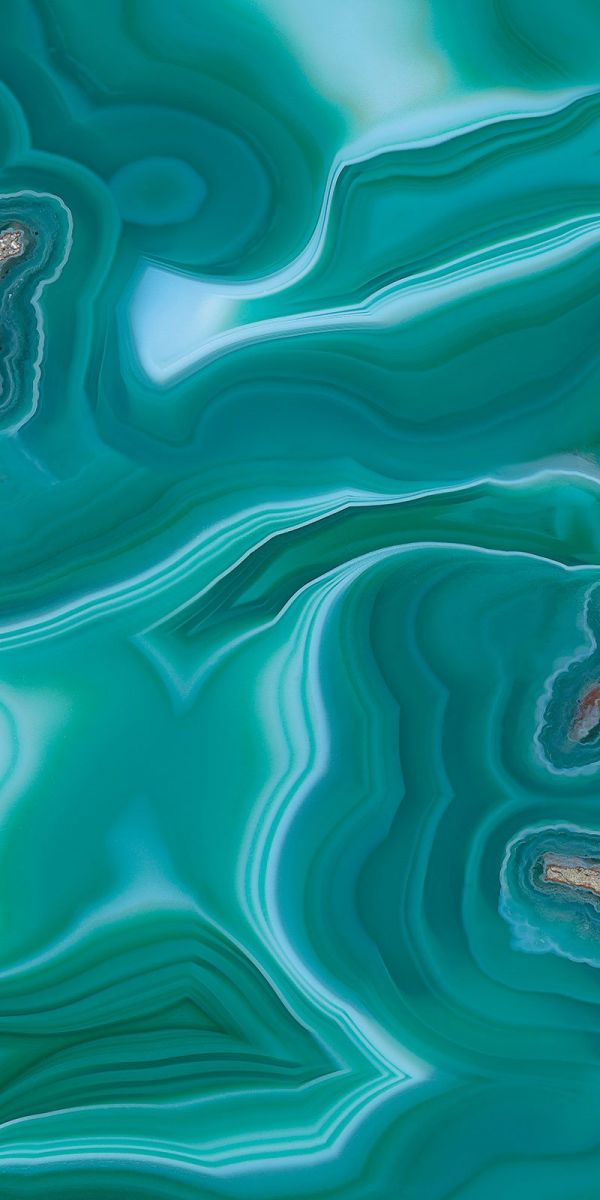 Giada by Mirage

Traditional english style
The delicacy of British traditional taste can be easily incorporated. Tiles bearing fine drawings, or Victorian-style tiles decorated with petals and beautiful glaze will add a classic look to any bathroom. The traditional English style is very versatile, so there are lots of possibilities with this look!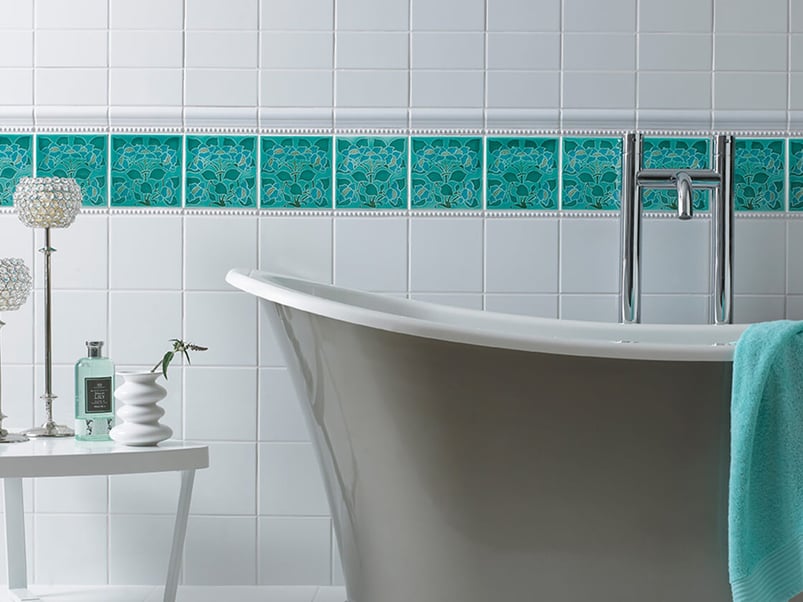 Victorian Clematis by British Ceramic Tile


Industrial style
To give your bathroom an industrial-style finish, you can use common dark grey tiles for that 'concrete' look. But you can also achieve a quirky and original industrial look with these brick effect tiles, or change up the traditional rectangular tiles for some hexagonal ones. This look gives a lot of scope to play around with colours!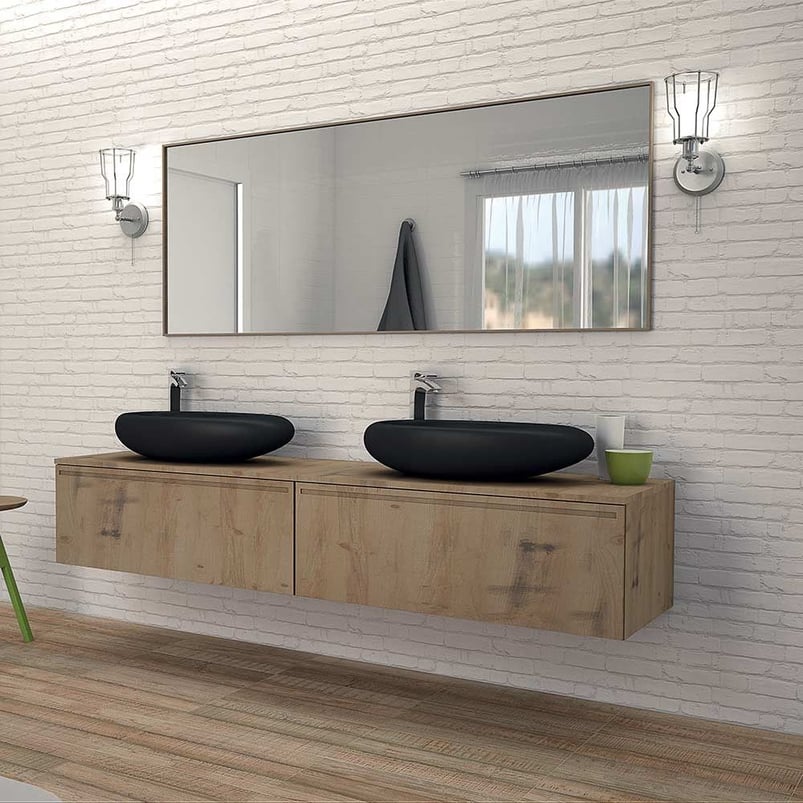 Dove White Painted Brick Effect Tiles by Walls and Floors


Glamourous style
To feel glamorous and confident, what could be better than a superstar bathroom? This style has so many possibilities: glossy finish, mirror, shiny finish, strass and glitter… And don't forget about the shape, the texture and the colour possibilities. Be creative, and get yourself the perfect glamorous bathroom!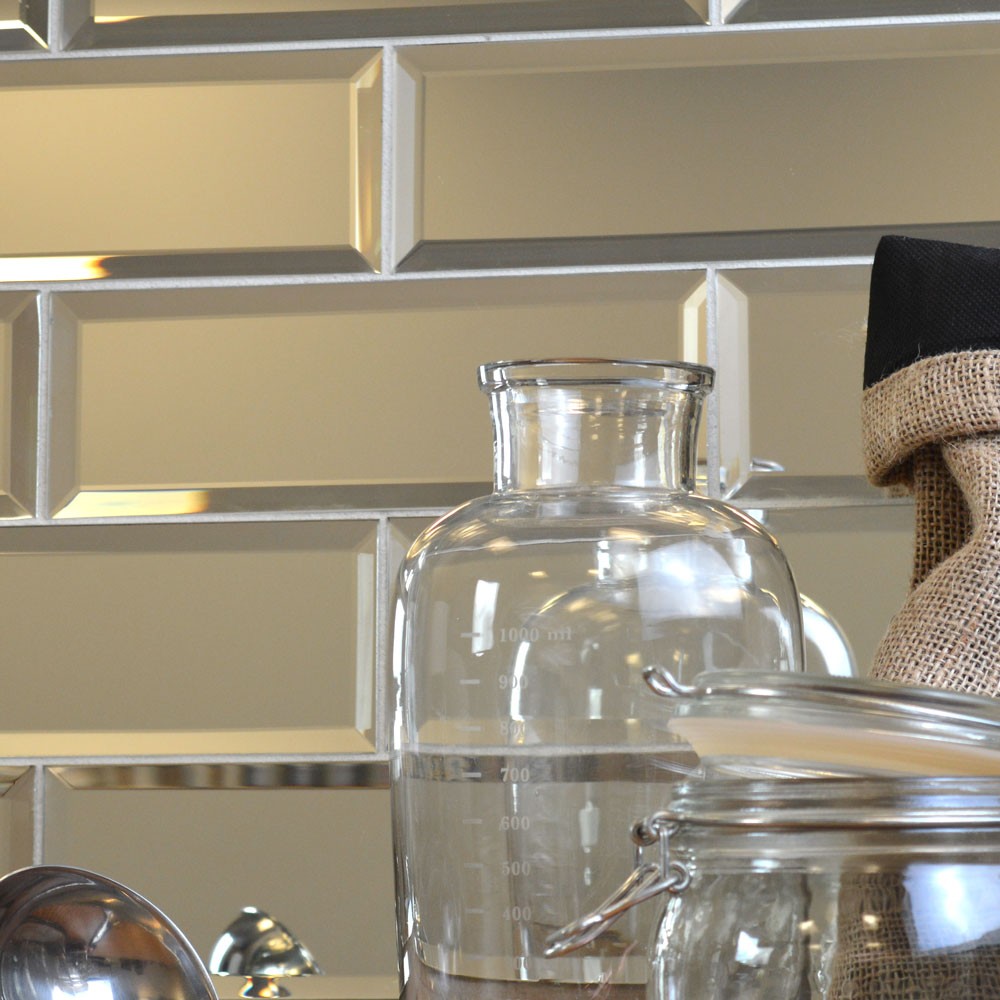 Bevelled Silver Mirror Glass Tiles by Walls and Floors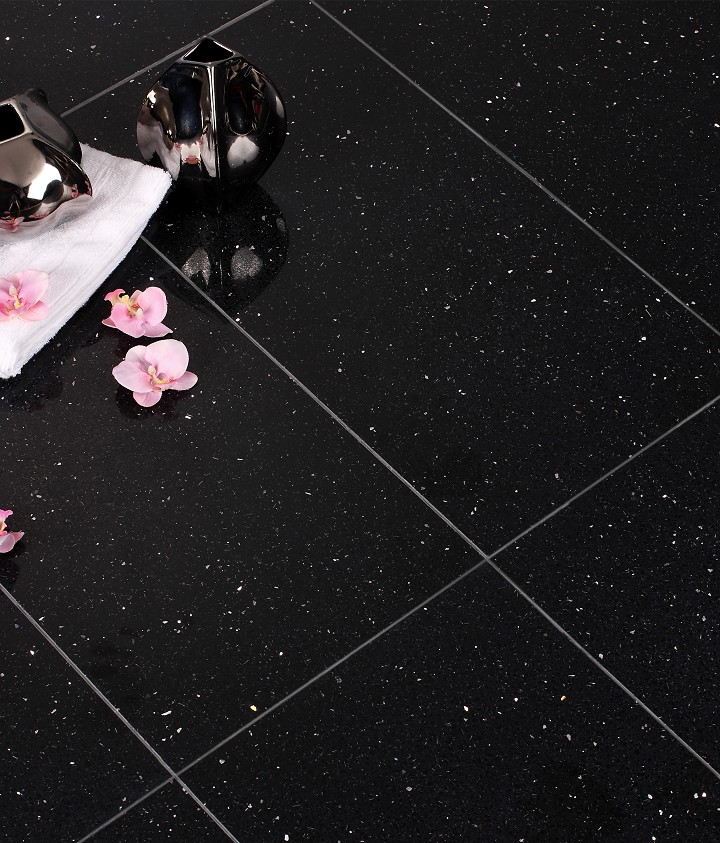 Starluxe™ Black by Topps Tiles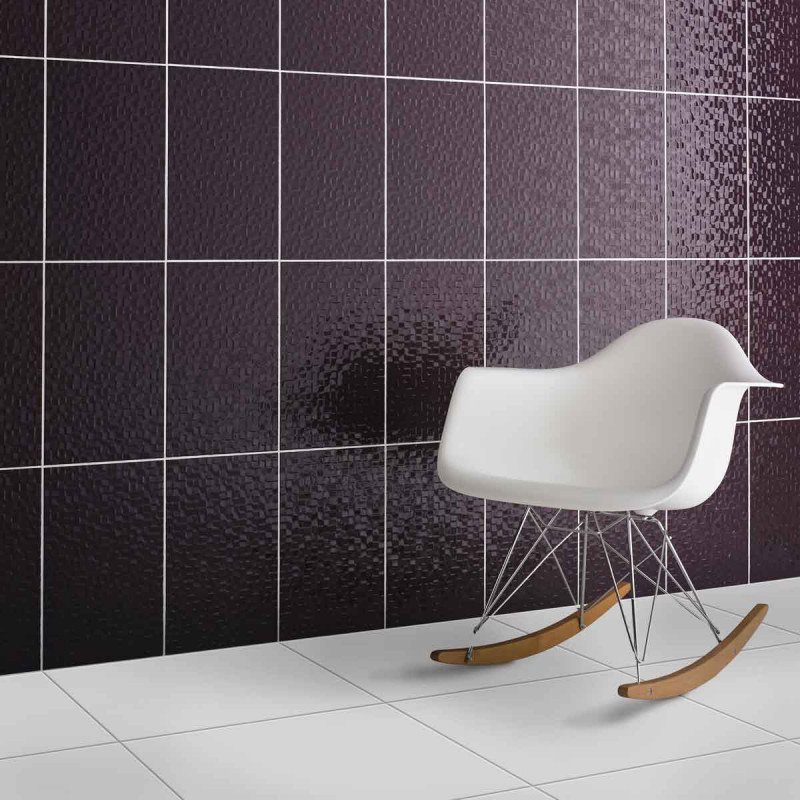 Plum Pressed Mosaic Wall by Studio Conran Tactile Hartland for British Ceramic Tile

Metallic style
If you want to add a touch of modernity to your bathroom, or just make it a little bit more extravagant, you can add a metallic element using different tiles and mosaics. The patterns and textures can be adapted to different styles, such as industrial or even glamorous bathrooms.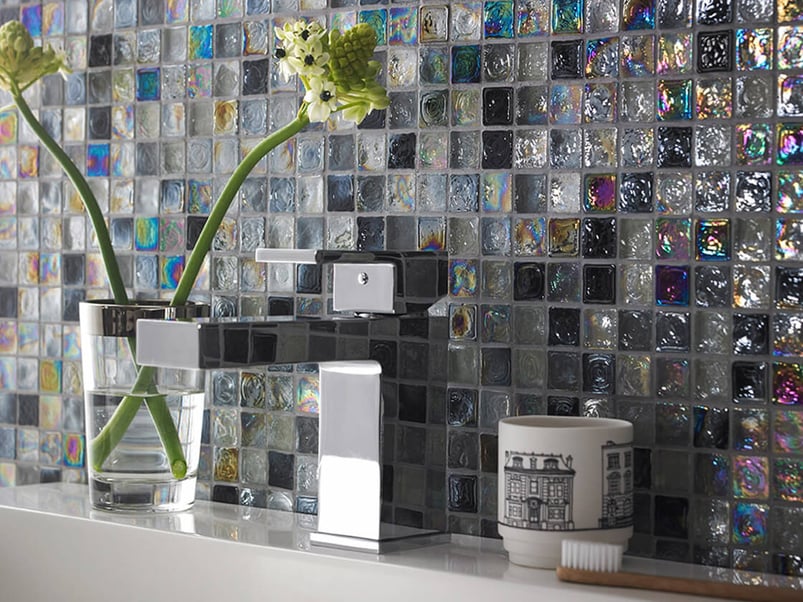 Grey Hammered Glass Mix Mosaic by British Ceramic Tiles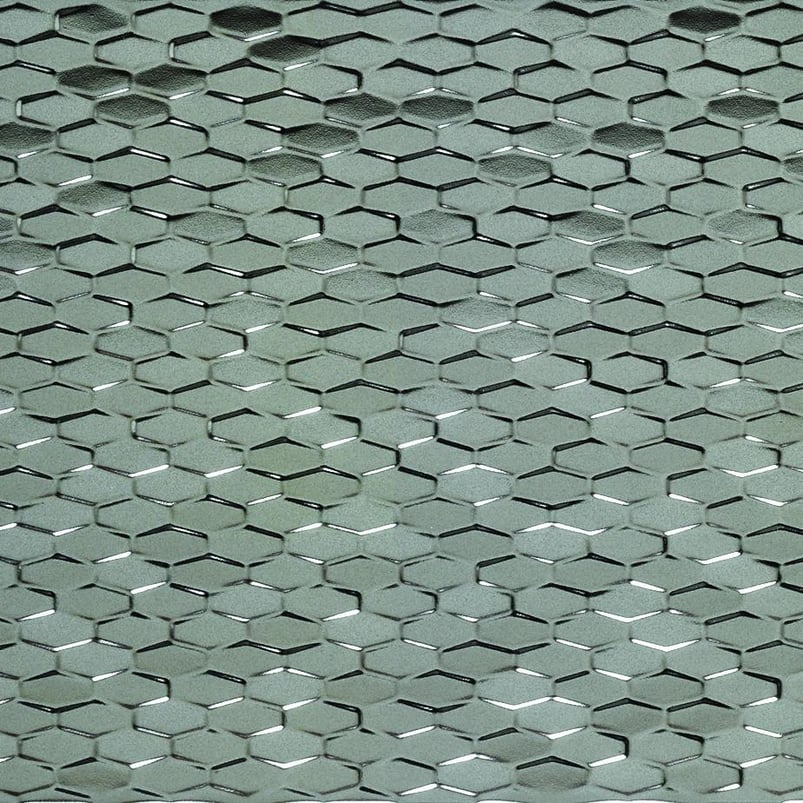 ARTWORK™ by Emser Tile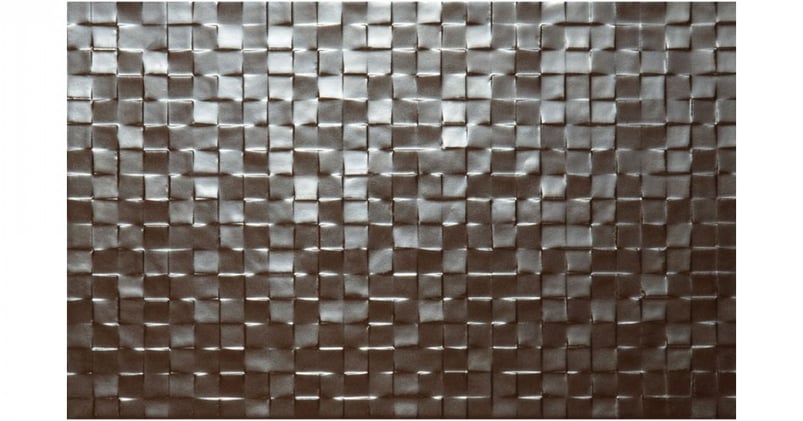 Metallic Pressed Mosaic Wall by Studio Conran Tactile Hartland for British Ceramic Tile


Colourful style
Be bold and give your bathroom an energetic atmosphere with bright colour. Vibrant colours are excellent to boost your mood and wake up in the morning! Colourful tiles are perfect for family bathrooms or children's bathrooms. Don't hesitate to brighten up your bathroom - vibrant colours can be very chic in combination with white elements.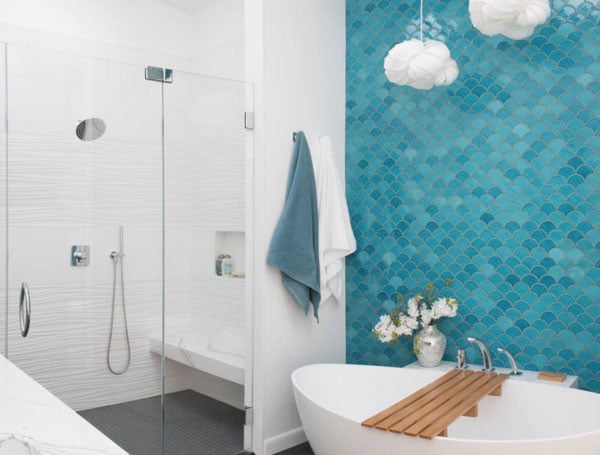 1015E Caribbean Blue by Mercury Mosaics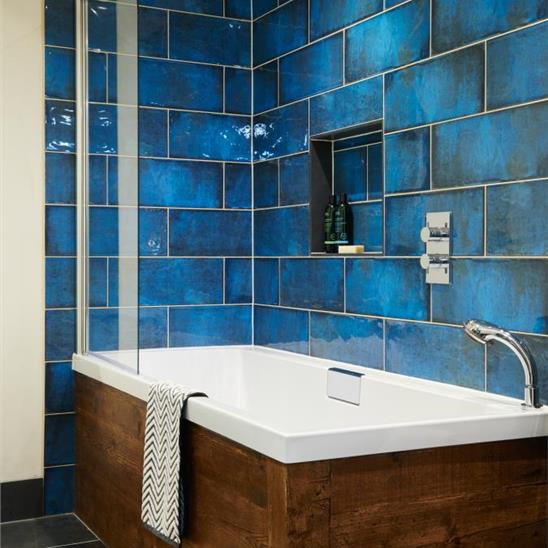 Montblanc blue by OriginalStyle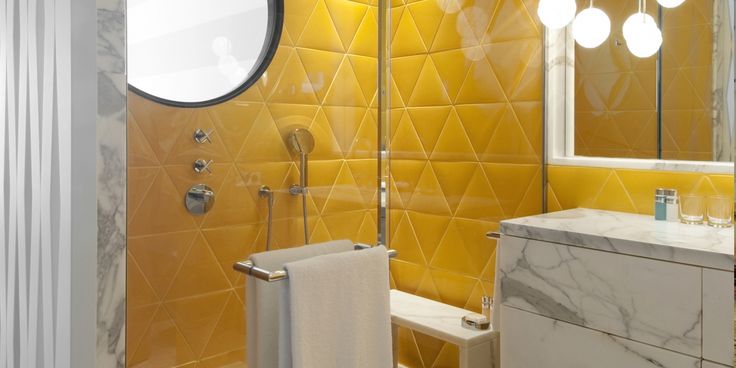 Custom-made Triangle Tiles by Normandy Ceramics for the Monte-Carlo Beach Hotel

Pastel lovers
If you're a colour lover, but don't want to be too bold, you can use soft and calming colours such as pastels. These will give you that splash of colour while keeping things relaxing. If you want to be a bit bolder, you can play with shapes or looks. For example, mixing up more traditional and vintage tiles can really add something to a pastel bathroom.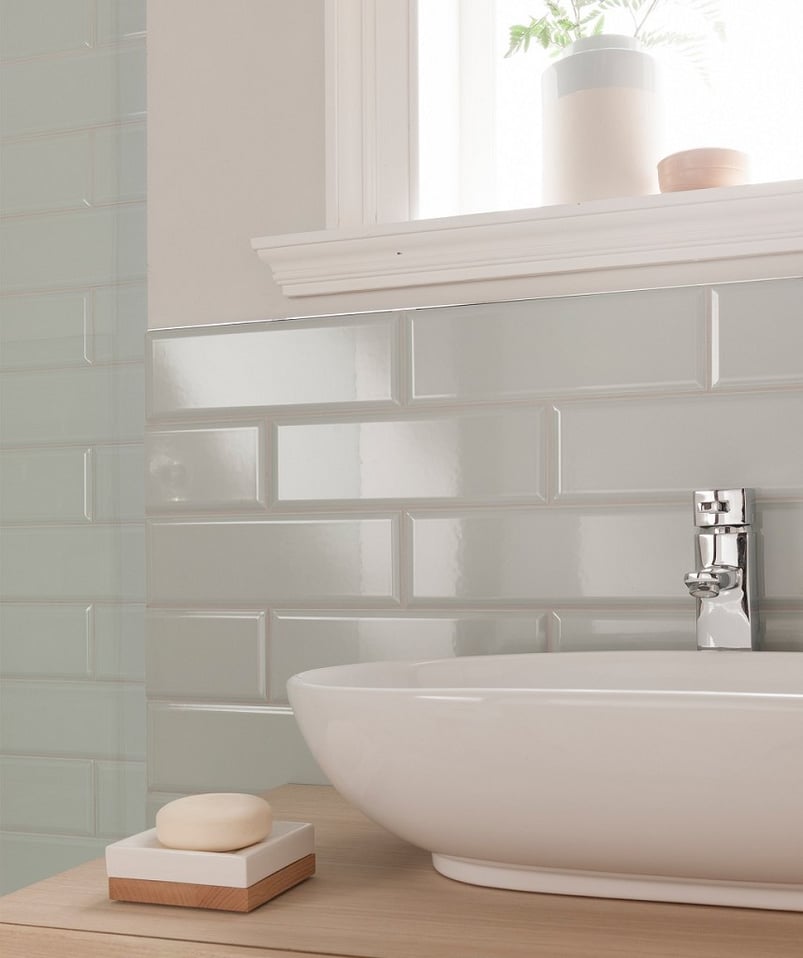 Diamante Pastel Mint Tile by Topps Tiles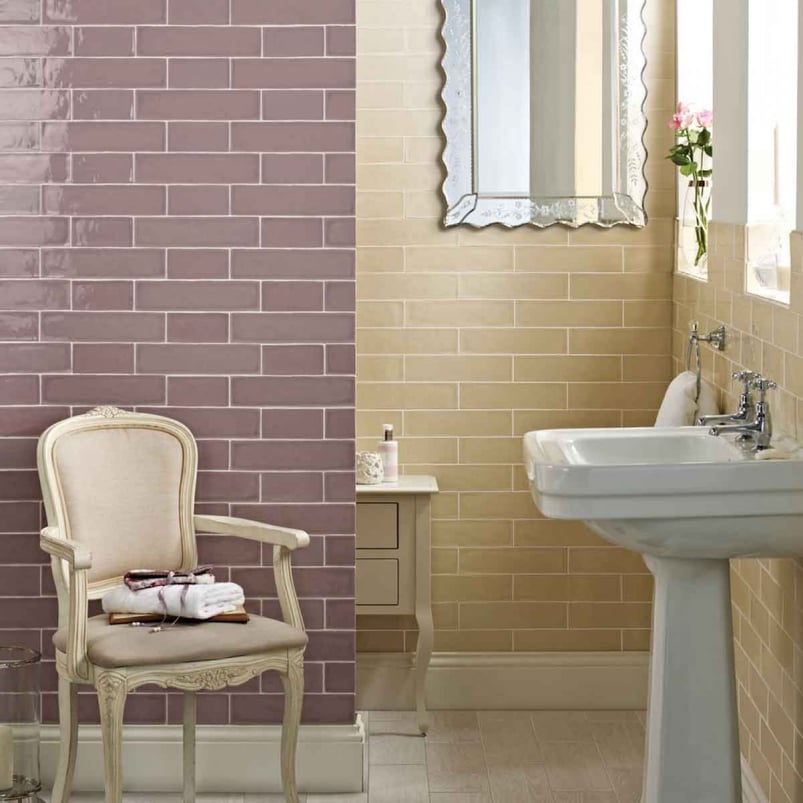 Amethyst Wall by Laura Ashley Artisan for British Ceramic Tile


Geometric style
If you like it when everything is well organised and clean, with nothing out of line, then the geometric style is probably best for you. It not only gives the bathroom a structured allure, but the fact that everything is perfectly aligned, symmetric and geometric also has a very pleasing, calming effect.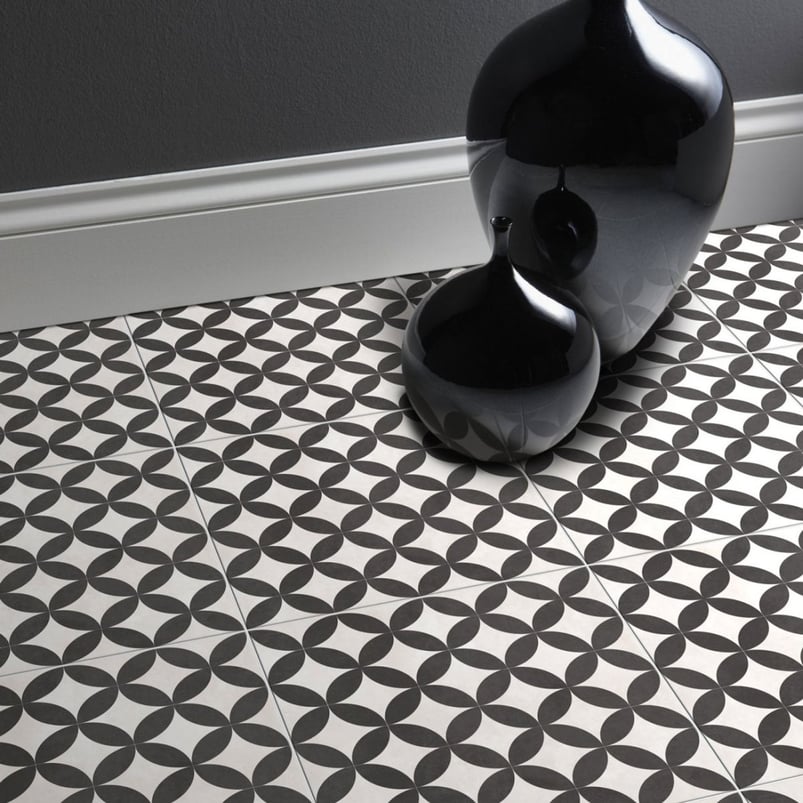 Black and Ivory Matt Wall & Floor by British Ceramic Tile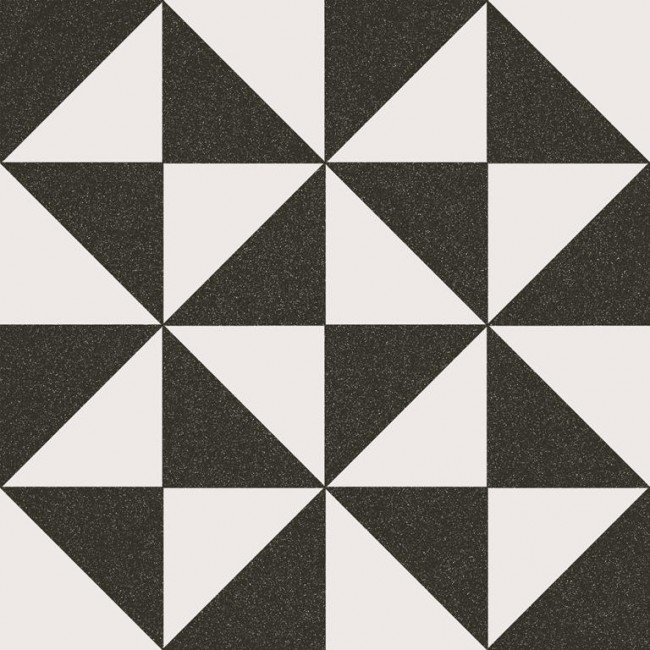 Terrades Grafito by Tile Giant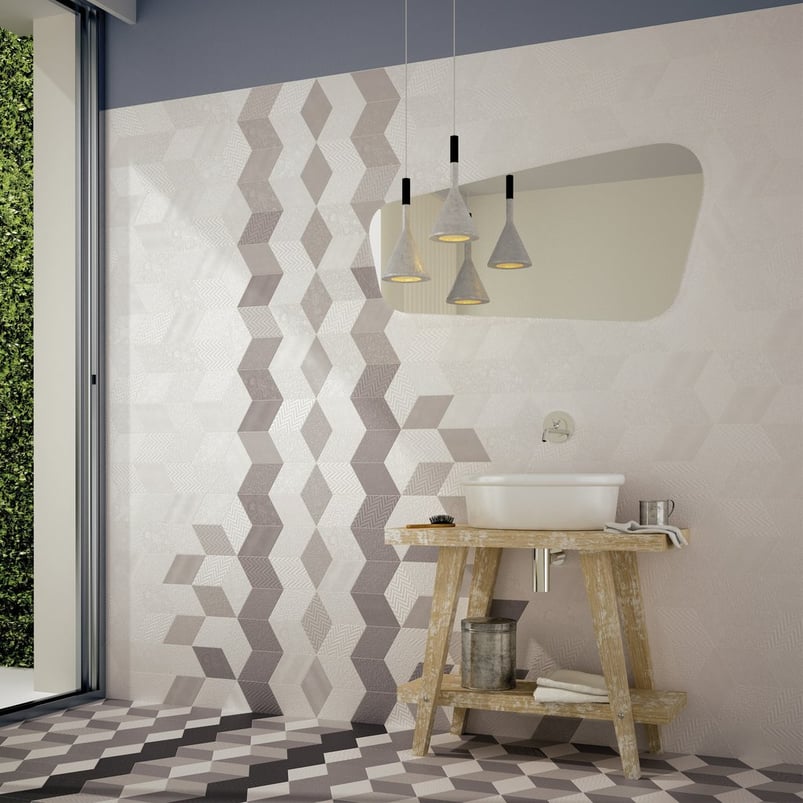 Creative Geometrics Floor Light Grey Smooth by Baked Tiles