Inspiring you with art in bathrooms
by Tamsin Allen, on Feb 8, 2018 3:15:00 PM
In ensuites and well-ventilated larger bathrooms, hanging art adds a dramatic flair. It's a room often over-looked for framed prints but family photos or an eclectic collection of art prints can look great in your bathroom. Make sure prints are framed behind glass and well-sealed on the back and there shouldn't be anything to prevent you from displaying your favourite pieces. Here are five examples of people who have used art beautifully in their bathrooms.

Monochrome moves
These graphic black frames really add to this monochrome bathroom and they have kept the art black and white as well. It's a beautifully simple but very dramatic scheme.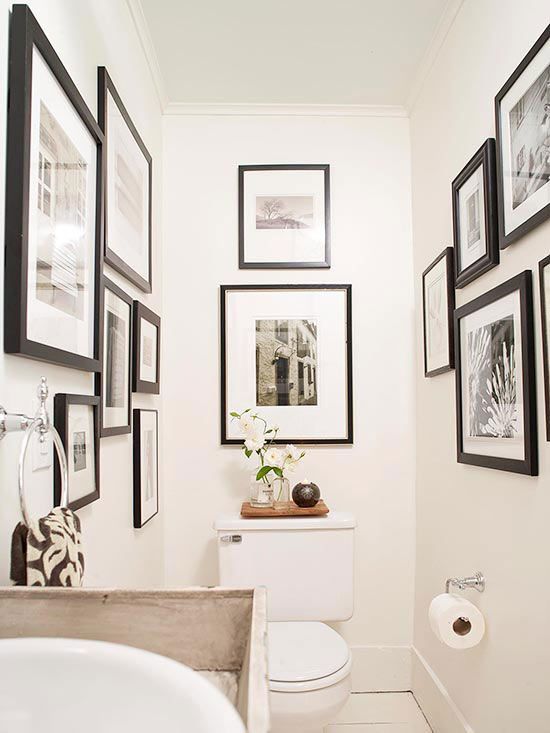 Make it eclectic
Displaying art doesn't just mean framed prints. Create a quirky wall collage of graphic art, individual letters and other art pieces you love and you will quickly build a vey individual story.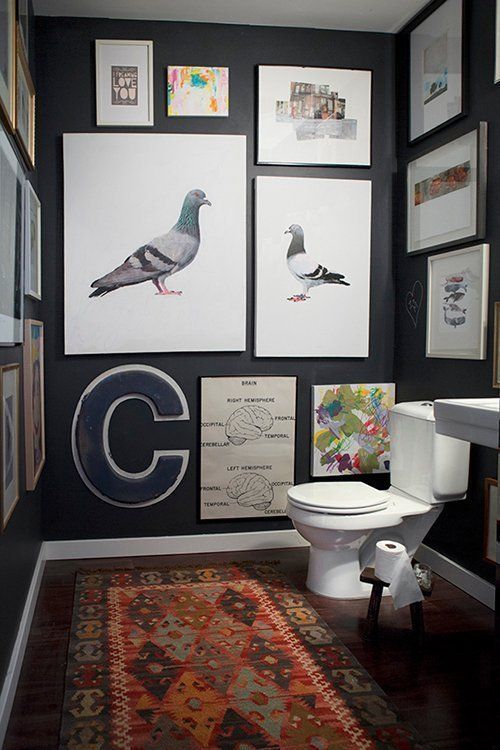 Classically styled
In this traditional bathroom, they have chosen art to suit. Classic paintings, animals and landscapes in traditional mediums like oil and acrylic really complement their freestanding bath and tongue-and-groove panelling. But, to balance it all, they have kept the framing simple and modern.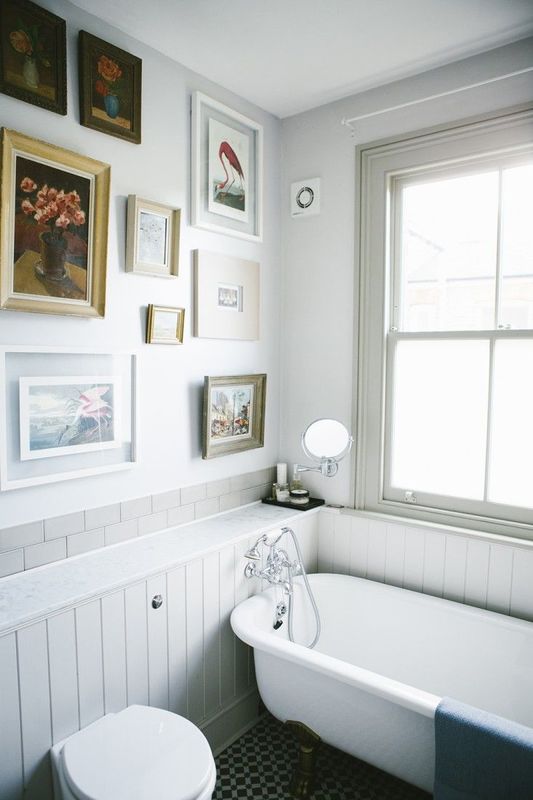 Bring the colour
We love the way they have coordinated this colourful bathroom, with the main colour of the painting picking up on the yellow accent in the floor tiles. And the traditional style of the frame matches well with the vintage dressing table.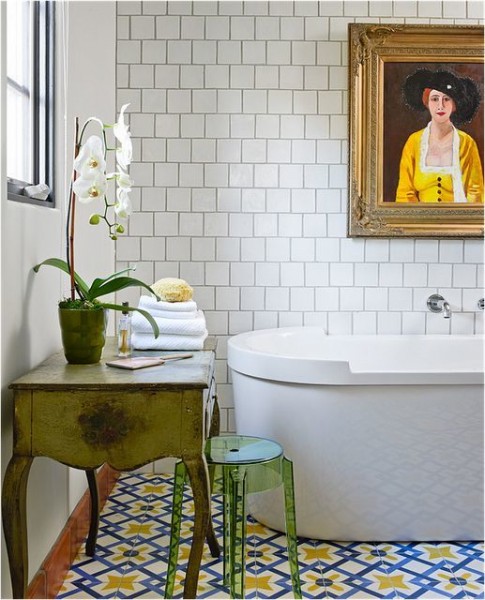 Movie star drama
In this modern bathroom, the owners have injected lots of personality with images of their favourite movie stars. But what we particularly like about it is the really large image on one wall balanced with the ledge of elegantly leaning smaller frames. A very sophisticated arrangement.