Inspiring you with vintage-style bathrooms
by Tamsin Allen, on Feb 13, 2018 4:56:00 PM
In the eternal pursuit of an individual bathroom and especially in a period property, many designers suggest a vintage-styled bathroom. This style allows you to search for unique pieces to add to your other fixtures to create a quirky look.

Here we show you 5 ways to use vintage styling in your bathroom.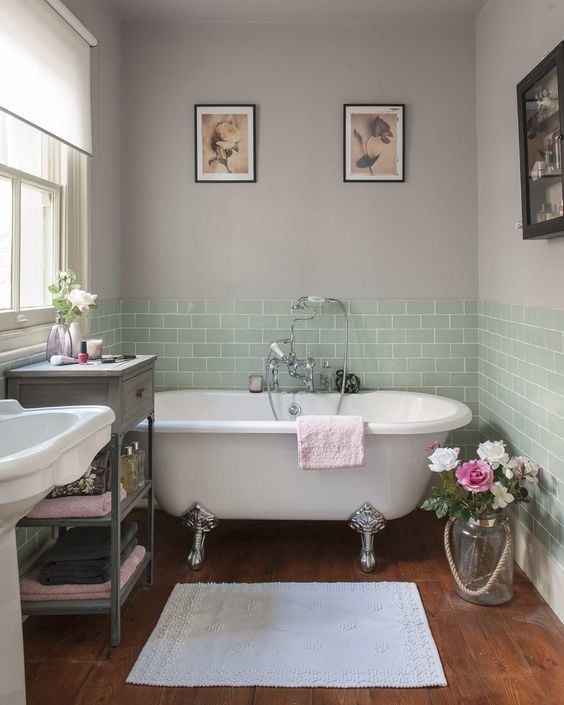 This bathroom is all-out vintage – from the roll top bath and traditional basin, to the small quirky table and the vintage jar full of flowers, this is a very pretty version of vintage. They have also used a lovely soft green tile with a modern grey wall paint to create a very soothing environment.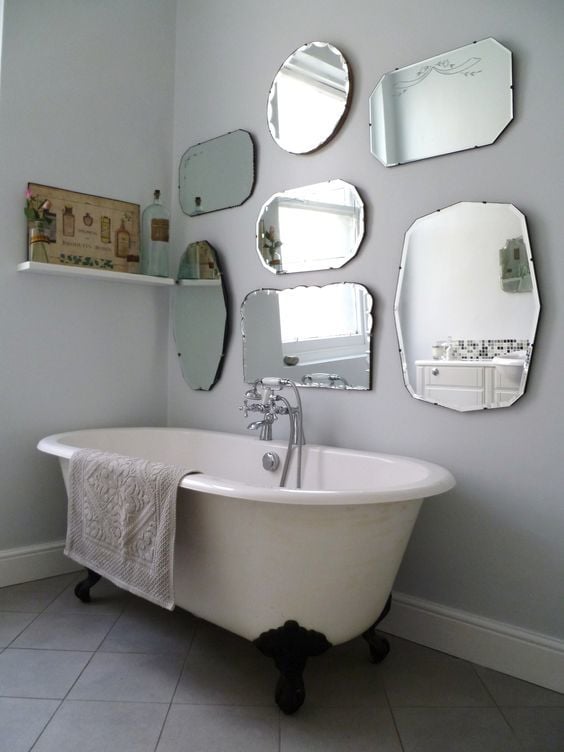 By painting the bathroom a soft grey and using similarly-coloured floor tiles, the designers of this bathroom have created a neutral backdrop. But there was a danger of it all being very bland…until they added these vintage mirrors in different shapes which adds femininity, sparkle and wall interest. You can find mirrors like these at antique fairs and websites.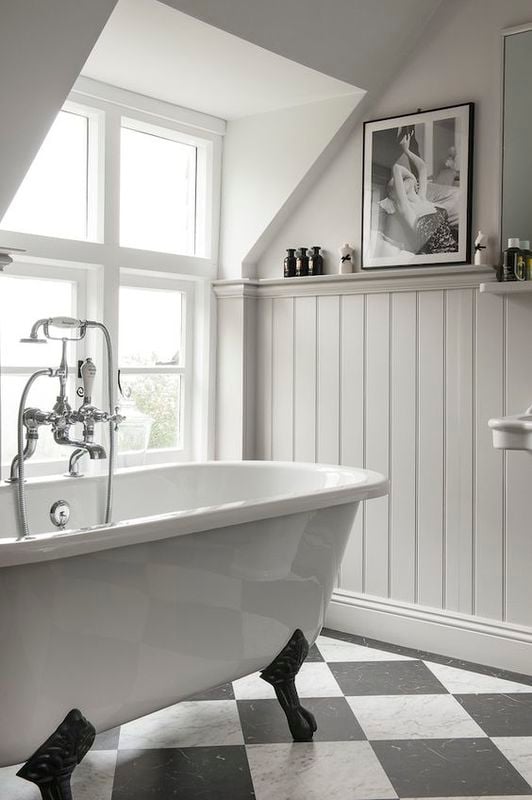 This vintage-styled bathroom is very soothing. There is so much architectural interest in the window and wall paneling, that they have kept the decoration simple to really showcase the cast iron rolltop bath. We really like how they have painted the legs black to contrast with the white bath and then continued the black-and-white theme on the shelf and in the artwork. The result is simple yet very stylish.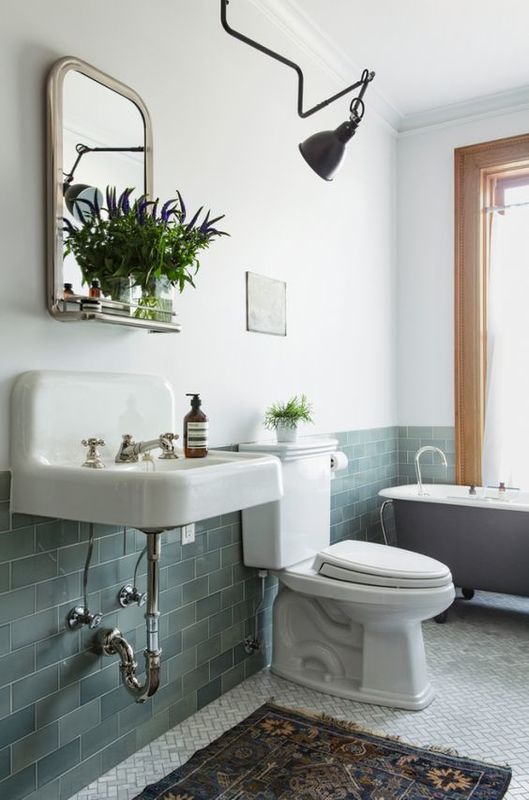 In this bathroom they have added some industrial touches to make this vintage bathroom a bit more masculine. The bath and toilet are traditional but the basin and light add an industrial vibe. Leaving the window frame in oak and adding a small antique rug gives the bathroom some warmth, as does the greenery of the plants.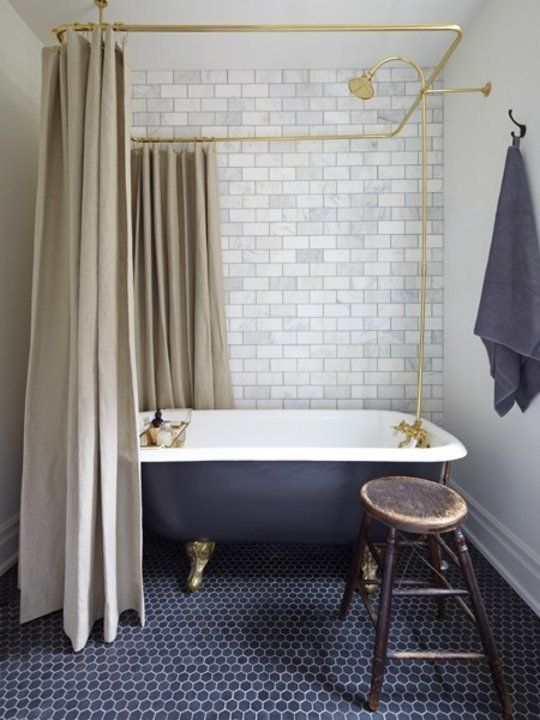 Vintage certainly doesn't have to mean aged or hippie as this glamorous bathroom shows. Beautiful brass accents have been added in the shower curtain rails and the feet of the rolltop bath. They have used a sumptuous heavy linen for the shower curtains, which they have probably had lined to make them waterproof. The marble and hex tiles add texture and luxury, and the sweet antique stool adds an individual touch. This bathroom oozes vintage-glamour.