Interesting bathroom tile patterns
by Tamsin Allen, on Feb 15, 2018 2:21:00 PM
We never tire of seeing beautiful subway tiles in a bathroom - they're a perfect mix of modern and classic. But sometimes we yearn for a bit of difference, a more individual way of laying the same tiles. We did a quick search of Pinterest and found these different ways of laying tiles.

This has got to be the most ordinary collection of tiles...laid in the most interesting way. You would need to design the layout first and get your tiler to painstakingly follow it, but the results would really be worth it.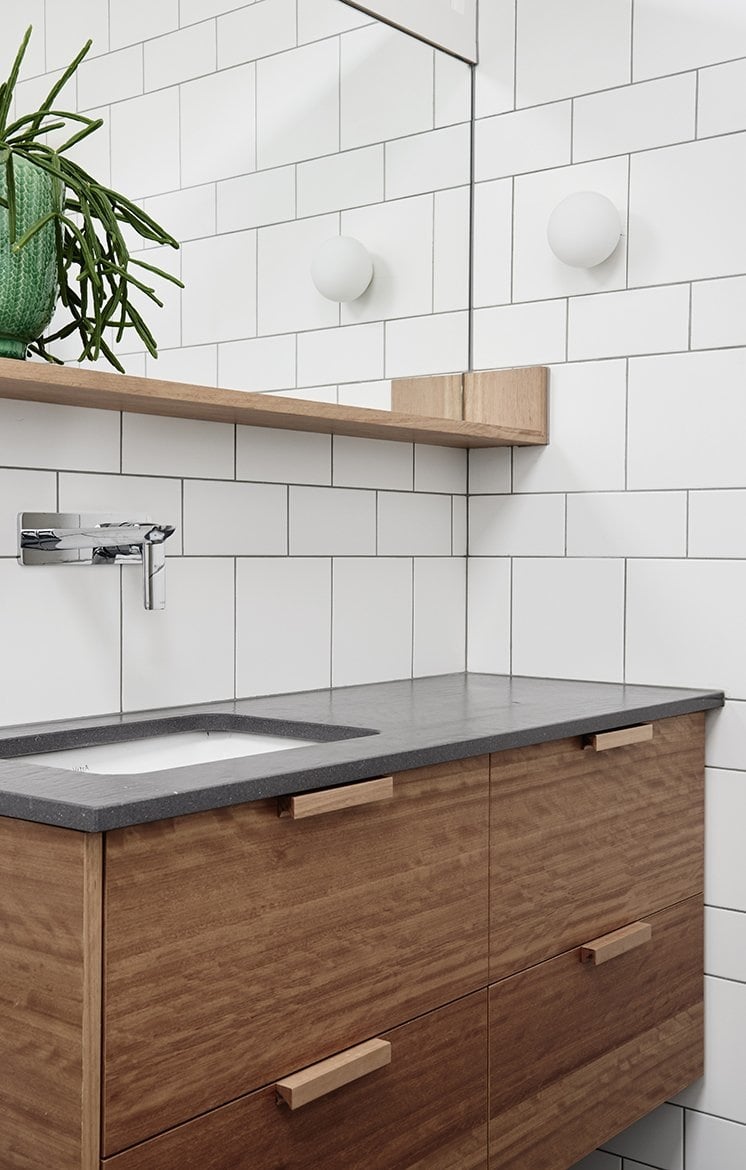 Hexagonal tiles are becoming more and more popular but what we really love here is the way the playful edges of the tiles have been highlighted with this fun layout. We also love the scale and colour change that makes the storage inset really pop.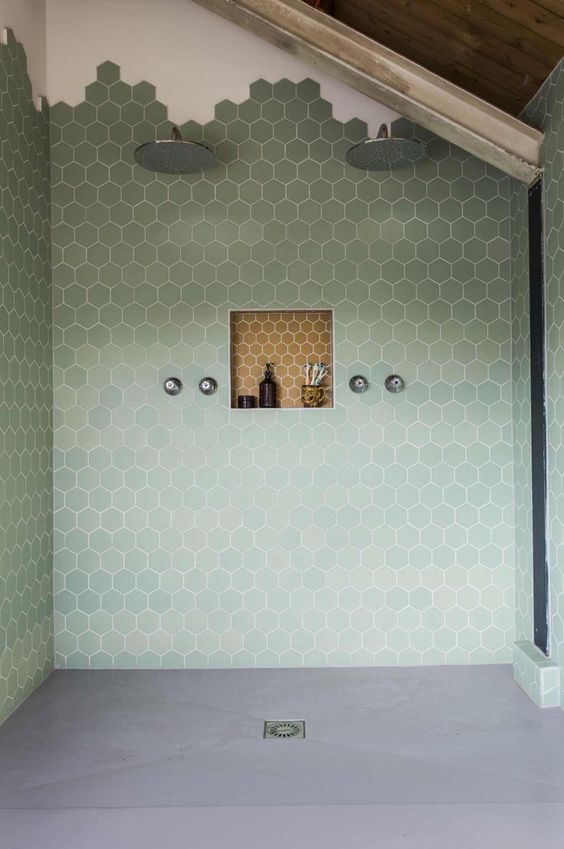 A great way to really modernise subway tiles is to lay them in a herringbone pattern. Here the pattern is accentuated with black grout for greater contrast. We love how they have extended the tiles below the cabinet as well.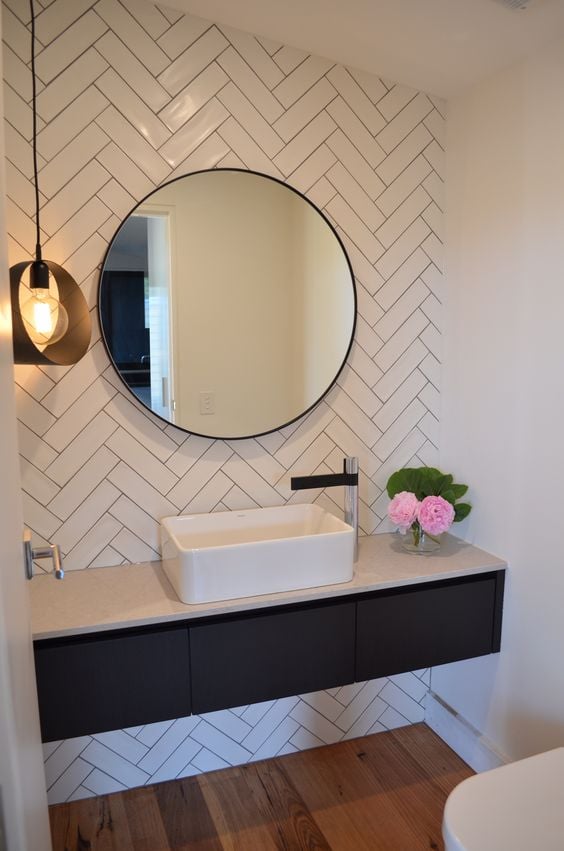 Like the hexagonal tiles before, here subway tiles have been laid in a herringbone pattern and left exposed on the edges for a really unique look.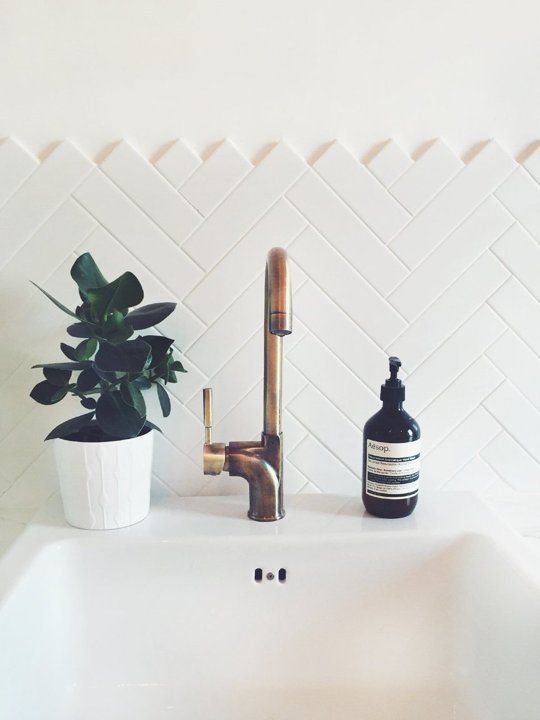 Here they have used smaller subway tiles laid in a herringbone pattern but used white grout with matt white tiles to create a more subtle wall texture. For some reason, it reminds us more of brickwork than of tiling.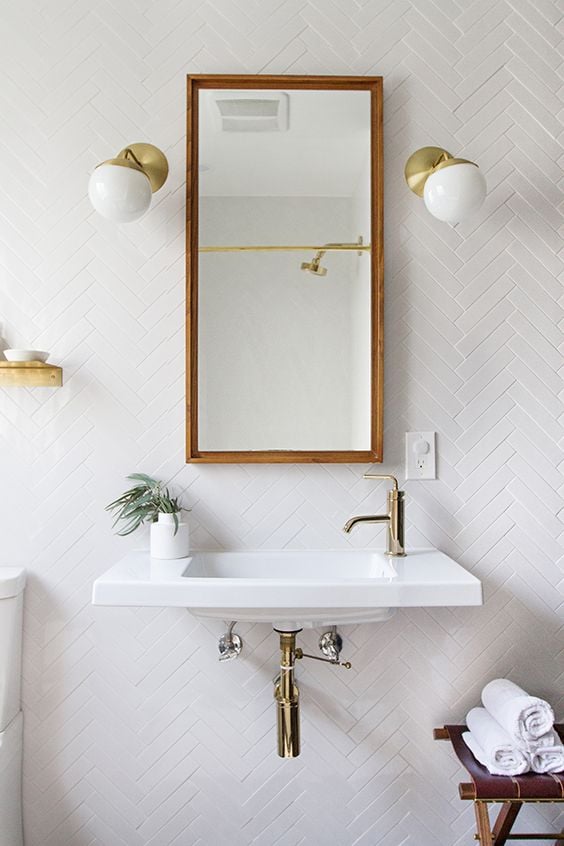 Another lovely way to use an inset feature. Contrasting a herringbone pattern with a more straightforward pattern and finishing up with black grout to emphasise it all. And we love the bright pop of colour contrasting the classic look.