Luxury Sheraton Grand hotel refurbishment featuring GROHE
by Tamsin Allen, on Feb 19, 2018 6:02:00 PM
When you are refurbishing an iconic hotel whose luxury credentials date back to the 1920s, the choice of GROHE for the bathrooms fittings is perfect. With GROHE's quality products matching The Sheraton Grand, Park Lane, London's high-end reputation, it was a sure recipe for success.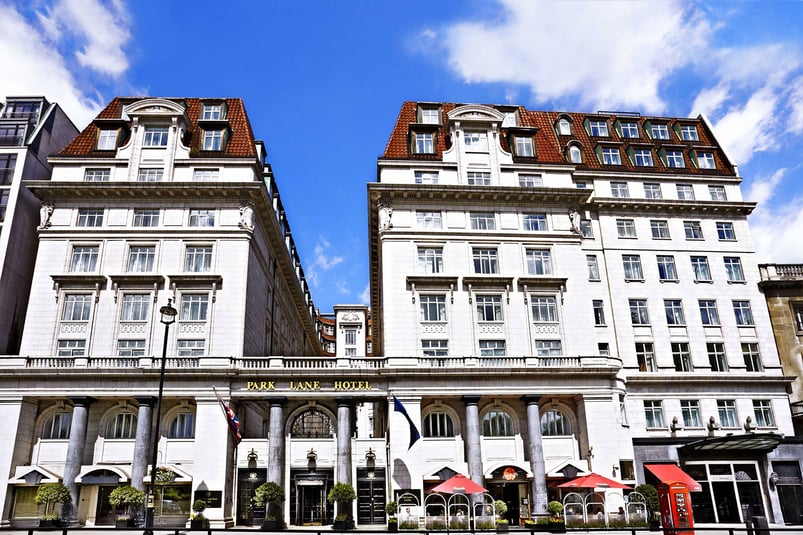 Project brief:
The famous Sheraton Grand hotel underwent a multi-million pound refurbishment and redesign, reopening in 2016. Dating back to the 1920s, the hotel's interiors and its desirable and luxurious Mayfair location expressed quintessentially classic British charm. The design team looked to further enhance the existing Art Deco style that ruminated throughout the building's design whilst updating the interiors for its new generation of clientele. Plans for refurbishment were extensive; including realignment of the ground floor, the addition of a new street level bar and restaurant, restoration of communal areas and renovated guestrooms. GROHE were commissioned by the design team to supply premium sanitary fittings for the guest bathrooms, offering high quality products in line with the Sheraton brand's superior reputation.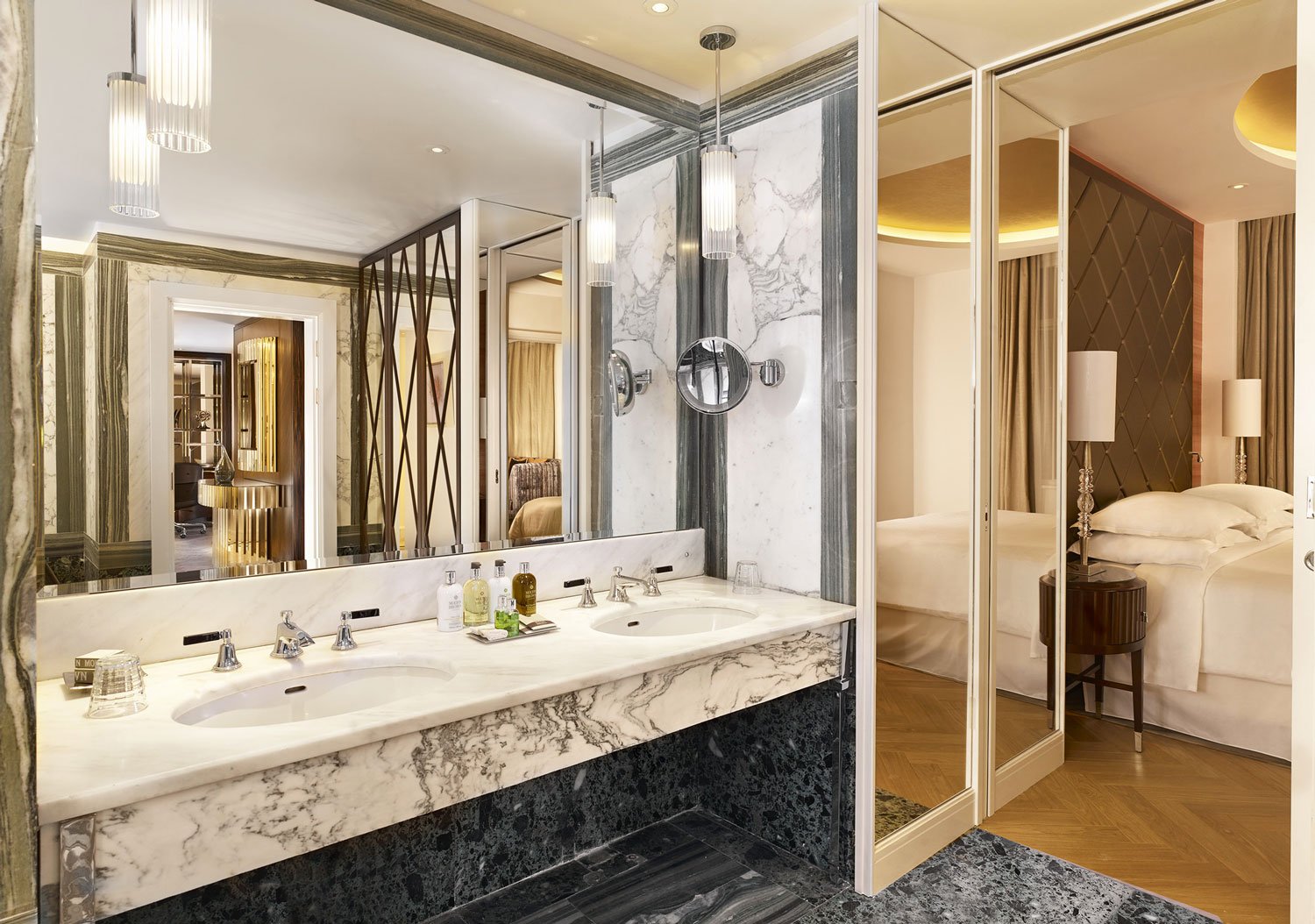 Project outcome:
After its transformation, the hotel was re-named from The Sheraton Park Lane to the Sheraton Grand, in light of its exemplary design and service.
Architect and design teams: Architect – Woods Bagot London Interior Design – MKV Design fronted by Maria Vafiadis, in partnership with the Sheraton brand's global design team.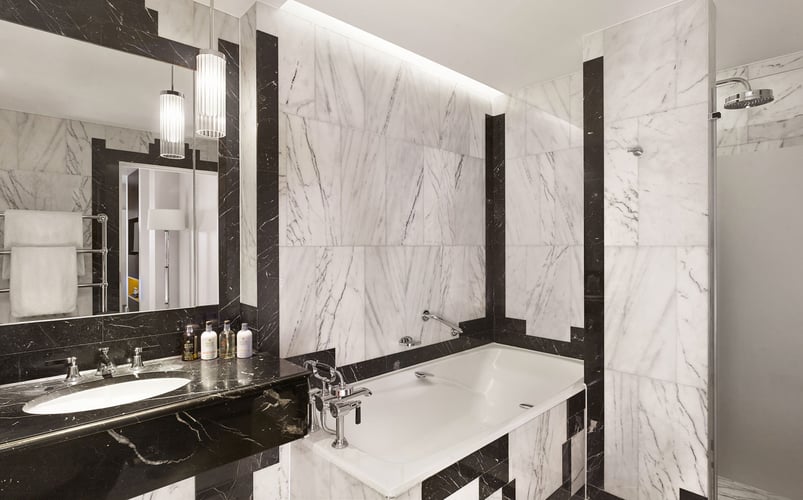 Grohe verdict:
Recognised as one of the finest hotels in London, GROHE were delighted to assist on the Sheraton Grand refurbishment project, providing exemplary bathroom fittings to the hotel's 303 guest rooms, many of which overlook Green Park itself. A luxurious experience, impressive performance and intuitive operation were all paramount credentials for this project. The bathroom is a place to unwind, relax and rejuvenate and these factors were crucial elements of creating a sanctuary-like atmosphere for guests.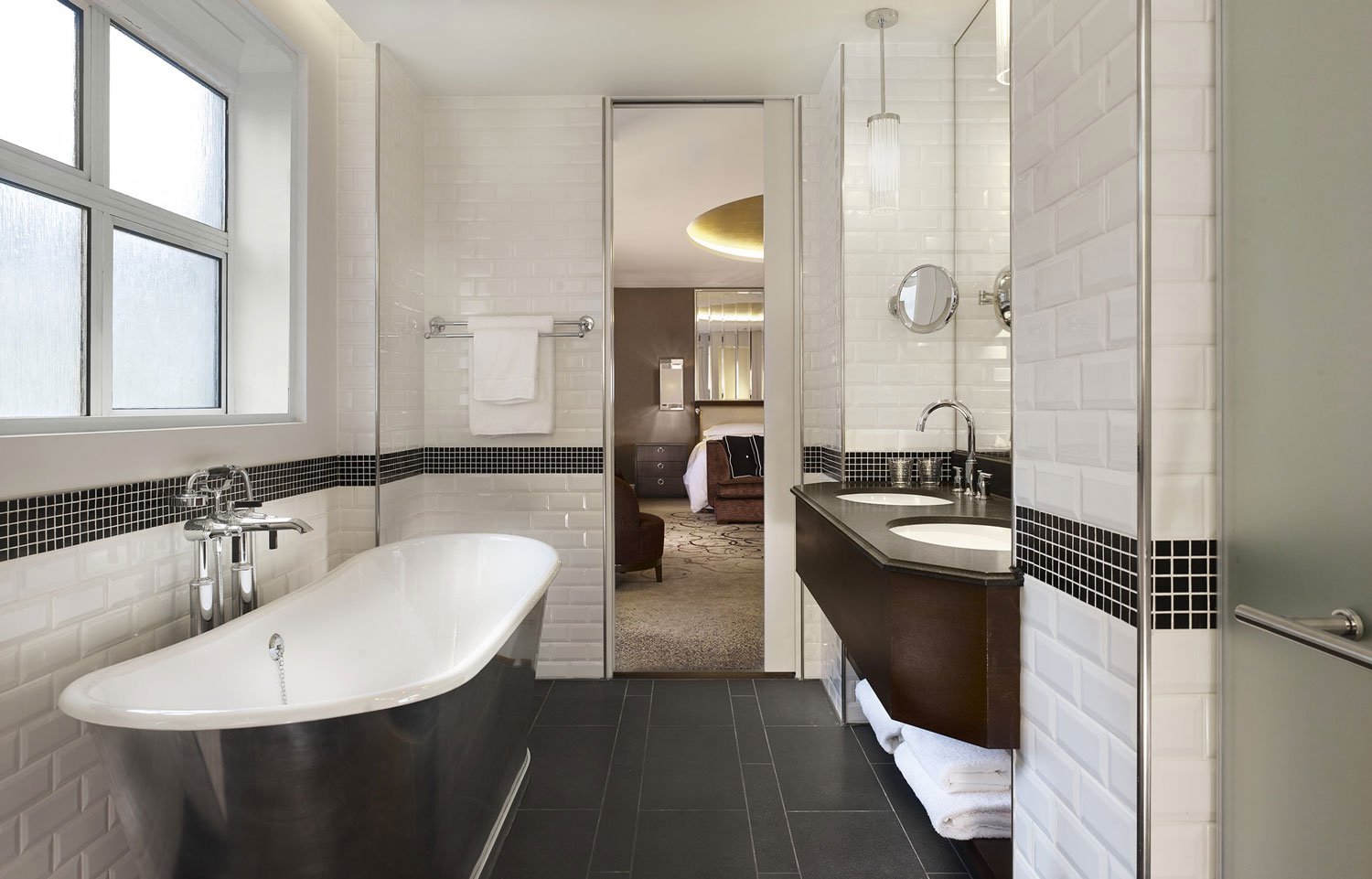 Bathroom equipment:
The bathrooms are equipped with GROHE's elegant Sena hand shower; a design constructed with architectural spaces in mind. It features a modern cylindrical design and provides a powerful spray that is evenly distributed across all of the jets, thanks to GROHE's DreamSpray® technology. Alongside this, a luxurious GROHE Rainshower ® Rustic head shower graces many of the guest rooms' spacious wetrooms. Combining authentic, traditional design with state-of-the-art functionality, this oversized head shower is the perfect choice for such a classic London hotel. All GROHE products installed in the Sheraton Grand, including the Atrio 3-hole basin mixer which sits majestically upon each bathroom's vanity top, is finished in GROHE's StarLight® chrome surface, which ensures the brassware will continue to look as good as new for years to come.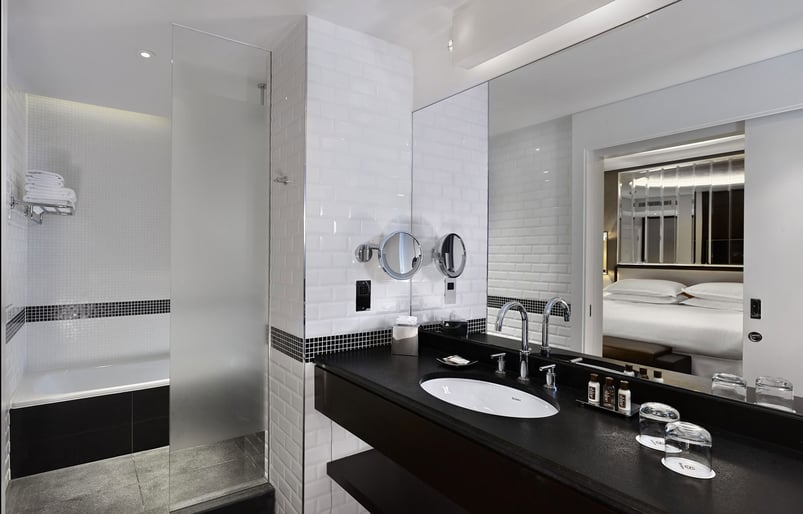 Foam & Bubbles expert verdict:
I love the variety of designs across all the bathrooms – from top-end luxury with all marble through to contemporary subway tile. What I love most is that the Grohe fittings suit each style perfectly which shows incredible versatility; and the Rainshower ® Rustic head shower just sounds like heaven.