Lympstone Manor perfection achieved with St James Collection
by Tamsin Allen, on Feb 20, 2018 3:44:00 PM
What happens when one person has a vision? A vision so strong that nothing will stop them until their dream is realised and perfection is achieved? Well the beautifully renovated
Lympstone Manor
, under the guiding eye of
Michael Caines
MBE, is what happens.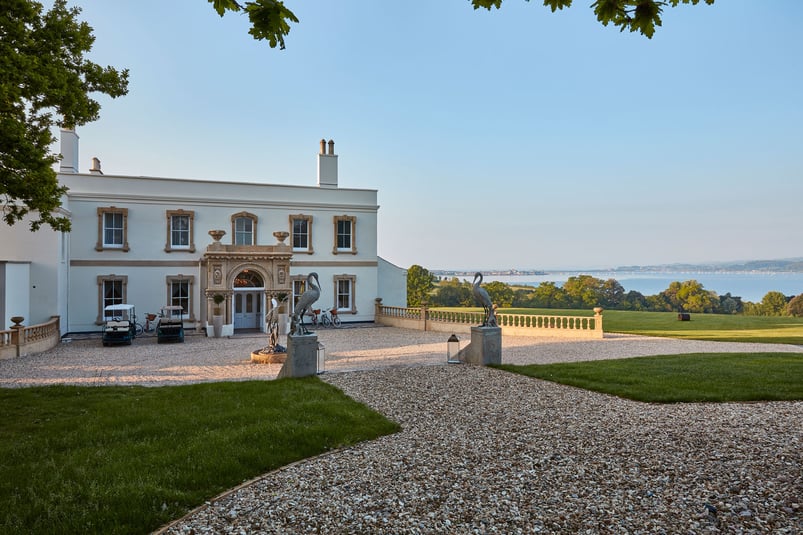 Project brief
Michael Caines MBE is not only a 3 times Michelin star awarded chef (the first two held for 18 consecutive years), he is also a man with unswerving vision and excellent taste. Lympstone Manor was merely a Grade II listed Georgian manor house before being transformed, over a 2-year period, into a contemporary country house hotel with Caines at the head of it. It overlooks the Exe estuary near Exeter, and it was from here that Caines took his inspiration. Each of the 21 luxurious bedrooms and suites are named after the birds of the estuary, a charming detail that fuses the hotel to its surroundings. Since opening in Spring 2017, the restaurant, which offers delectable fine dining meals and an extensive wine list, has already been awarded a Michelin star, which is an amazing achievement.
The rooms are tastefully designed in sumptuous palettes of greys, blues and greens, textures of satin and suede, and delicate cut-glass chandeliers. All have luxurious features such as roll top baths, brass accents and views over the estuary and Devon. It is no wonder that
St James Collection
was delighted to be chosen as the bathroom supplier for such a premium project.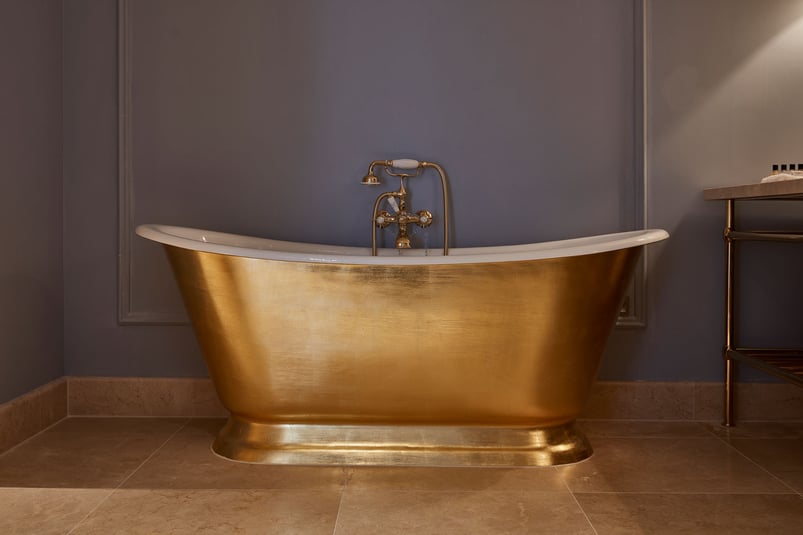 Lympstone Manor Verdict
Michael Caines, Proprietor/Chef, Lympstone Manor: " With the St James Collection as our finishing detail our bathrooms were in-keeping of the high-quality standards we endeavoured to complete the hotel project with. The team at Marflow presented the perfect solution with a practical and simple to operate design that's needed within a hotel environment. The finishing detail within our bathrooms has been well received by our guests and their stylish and practical design has proved to be a great success".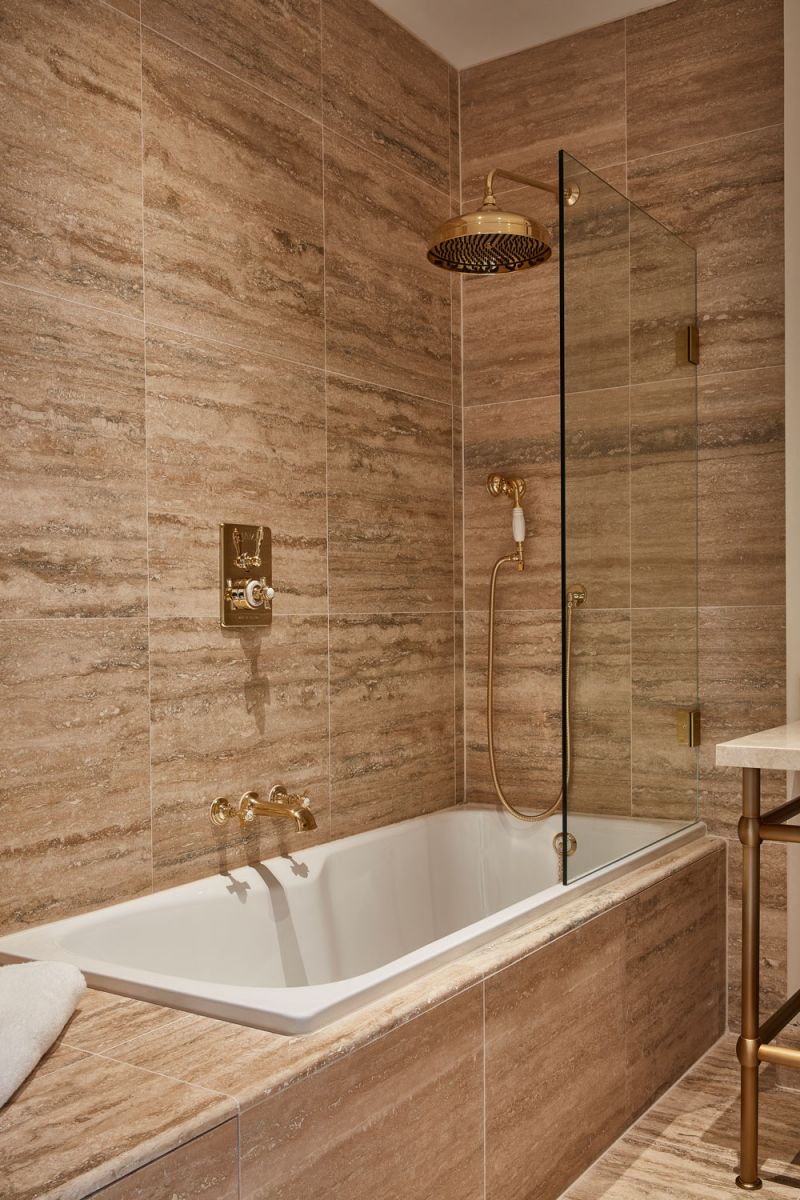 Products
Three hole wall mounted bath filler
Finish: Antique Gold, London Lever handles
Wall mounted bath/shower mixer & unions
Finish: Antique Gold, London Lever handles
Three hole wall mounted bath filler
Finish: Antique Gold, Cross Top handles
Skirted easy clean shower rose
Finish: Antique Gold
Handshower on wall bracket
Finish: Antique Gold
Concealed thermostatic shower valve with 2 function diverter
Finish: Antique Gold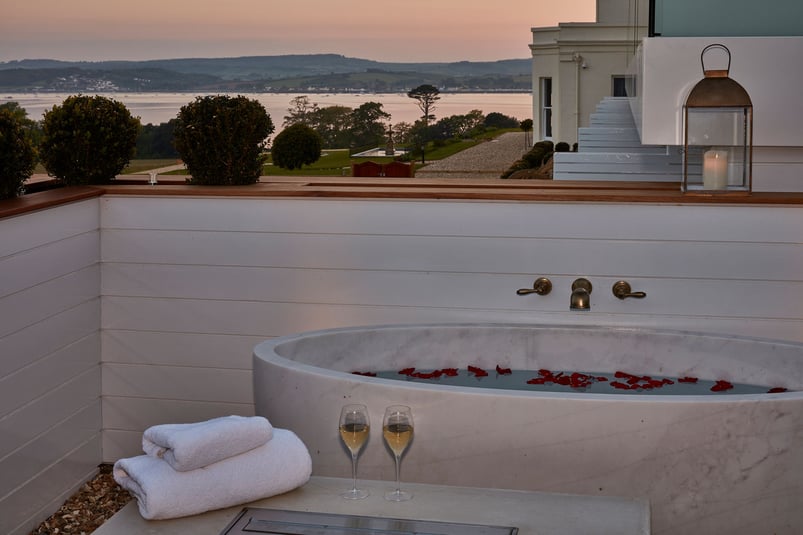 Foam & Bubbles Expert Opinion
I love seeing old houses being restored and even more so when someone can not only save a piece of history, but restore it to its former glory and more. The luxurious finishes on the guestroom suites and bathrooms at Lympstone Manor are to such high standards that this is truly a project that everyone involved with should feel immensely proud of.