Solving bathroom storage problems
by Anna Tobin, on Feb 7, 2018 4:45:00 PM
To make a bathroom look great and function well, storage needs to be considered right from the start. Approaching it this way, may result in you deciding to go for a slightly smaller shower cubicle, for instance, in order to accommodate a unit that will keep unattractive bathroom essentials, such as toilet rolls, out of sight.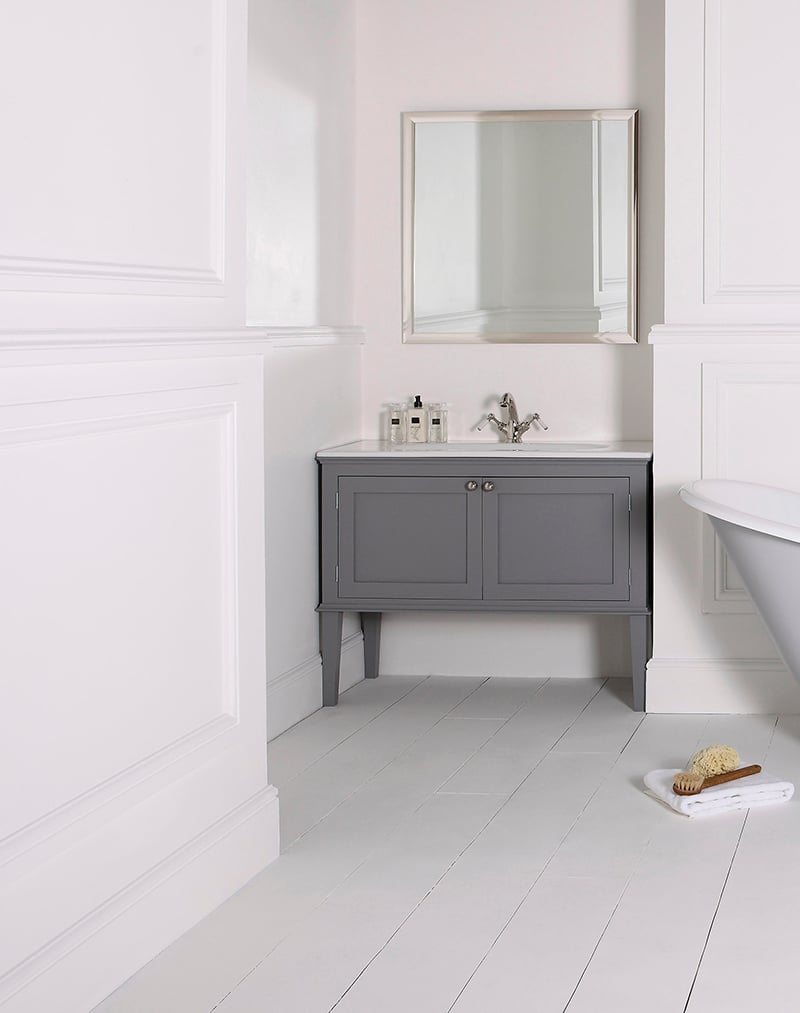 This classic vanity unit, has a contemporary twist and fits beautifully into this little alcove Hamar Vanity console from £886, the Albion Bath Company 01255 831605

Concealed storage is a must
A lot of products we keep in the bathroom are very personal or unattractive. You're going to want a place in the room where these can be hidden, but easily accessed. Think carefully about how your bathroom is used when deciding where to position hidden storage. If hair and makeup is done in the bathroom, for example, it would be helpful to have a unit where hairbrushes, gel, foundation, lipstick and mascara can be hidden away, that is within reach of the bathroom mirror.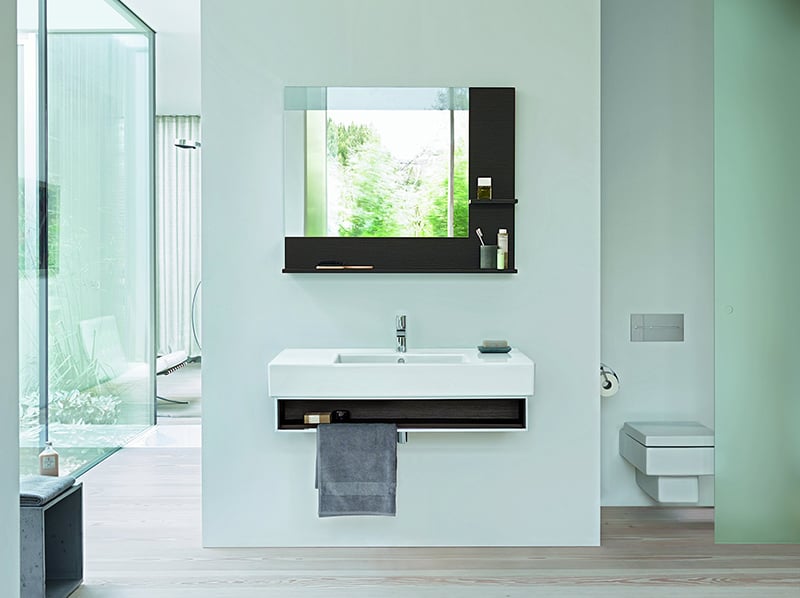 The Duravit New Vero console and mirror provides countertop display space, a range of open shelving and a useful towel rail Price on application from Duravit 0845 5007787

Display areas
Some bathroom necessities are beautifully packaged and are made to be shown off; so, if you have the space, opt for a mix of hidden and open storage.
If you're putting in a false wall to conceal pipework, perhaps ask your builder to create a little storage alcove at the same time. This works particularly well in shower walls where it can hold shower gel and shampoo, avoiding the need to fix baskets to the wall for these items later.

Bathrooms can look clinical, but open shelving where you can place pretty toiletry bottles, candles and cute storage caddies for cotton wool, etc. will help to make the room looked lived in and give it the feel of a spa-like inner sanctuary.

When it comes to standard shelving, choose items that fit the style of your bathroom. Floating shelves, for example, will work particularly well in a contemporary scheme, whilst a painted shelf unit or cast iron and glass shelf will be more suited to a traditional look.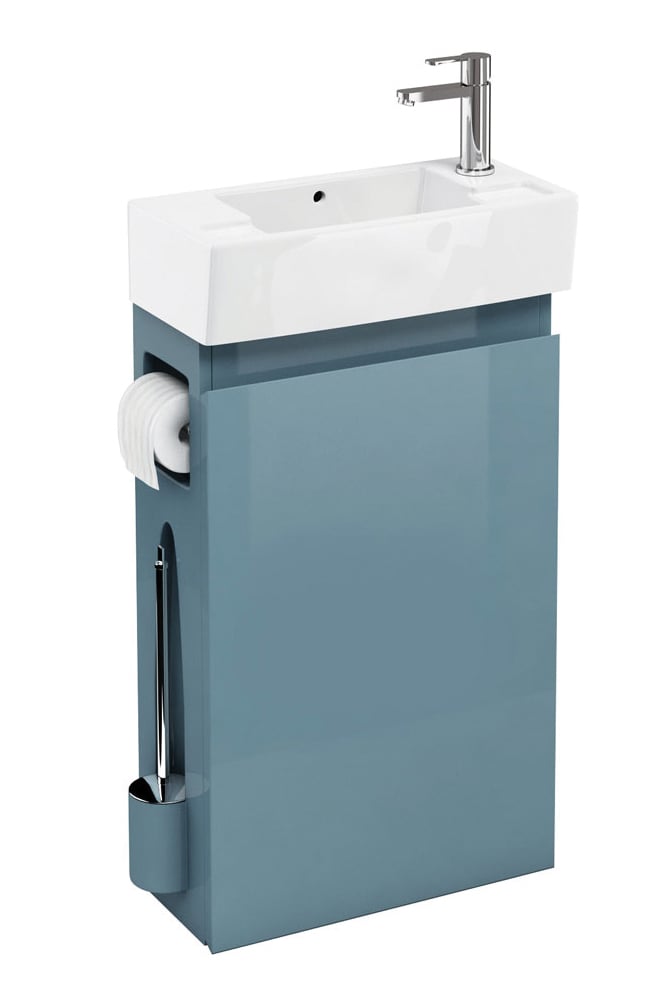 The Britton Bathrooms All in One is perfect for little bathrooms, as well as a vanity unit, it also contains a toilet brush and toilet roll holder £374 from the Pure Bathroom Collection 0845 634 4321

Storage in small bathrooms
Building storage into small bathrooms, is tricky, but many bathroom suppliers design storage with small spaces in mind. Look for mirrors that double up as medicine cabinets, vanity units that fit under the smallest sinks and there are even baths to be found that have storage built into their casing. With careful thought and planning the perfect storage solution can be found for every bathroom space.