Sustainability in the bathroom
by Adam Davies, on Feb 14, 2018 3:07:00 PM
More and more people are waking up to the importance of resource conservation within the home, including reducing water wastage. It might come as no surprise that over two thirds of all water consumption in the household is used up in the bathroom and within this room, a third of the water is flushed down the loo. As there are around 45 million toilets in the UK, approximately 2 billion litres of water is flushed down the toilet every day! (Source: WaterWise)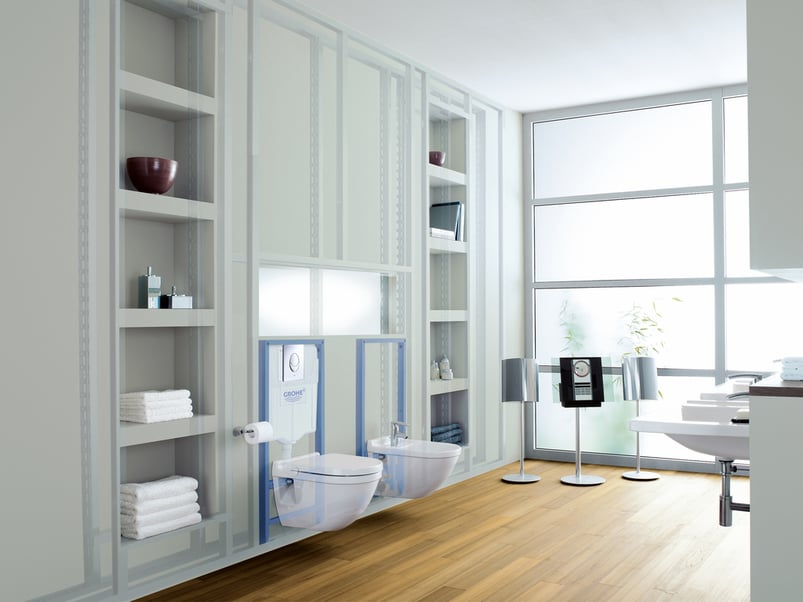 Grohe Rapid SL

So what can we do at home in the bathroom to reduce our personal water consumption? Simple steps such as checking your taps for drips and making sure they are turned off tightly can make a big difference, saving around 1 litre of water per day (Source: USGS). Turning a tap off during daily routines when you do not need water, such as cleaning your teeth and shampooing your hair, also helps, while taking a shower instead of bath also often reduces water consumption.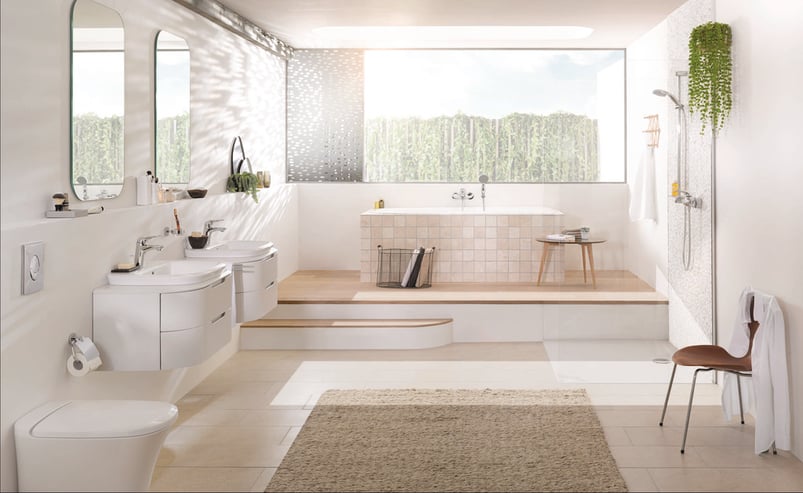 Grohe Eurostyle

On a bigger scale, if you are renovating or replacing part of your bathroom, you might consider the eco credentials of the products you buy. For example, technology is now available that reduces the water consumption of a mixer without impacting on its performance, by mixing air with the water. This delivers a full and satisfying flow or shower spray, while conserving the resource. Some taps come with a flow limiter which reduces the amount of water consumed per minute. Look out for taps with a flow rate of 5.7 litres per minute for the most sustainable option on the market. Taps are also now available with clever technology that starts the flow of water with just cold when the lever is in mid position, saving energy by avoiding the unnecessary heating of water.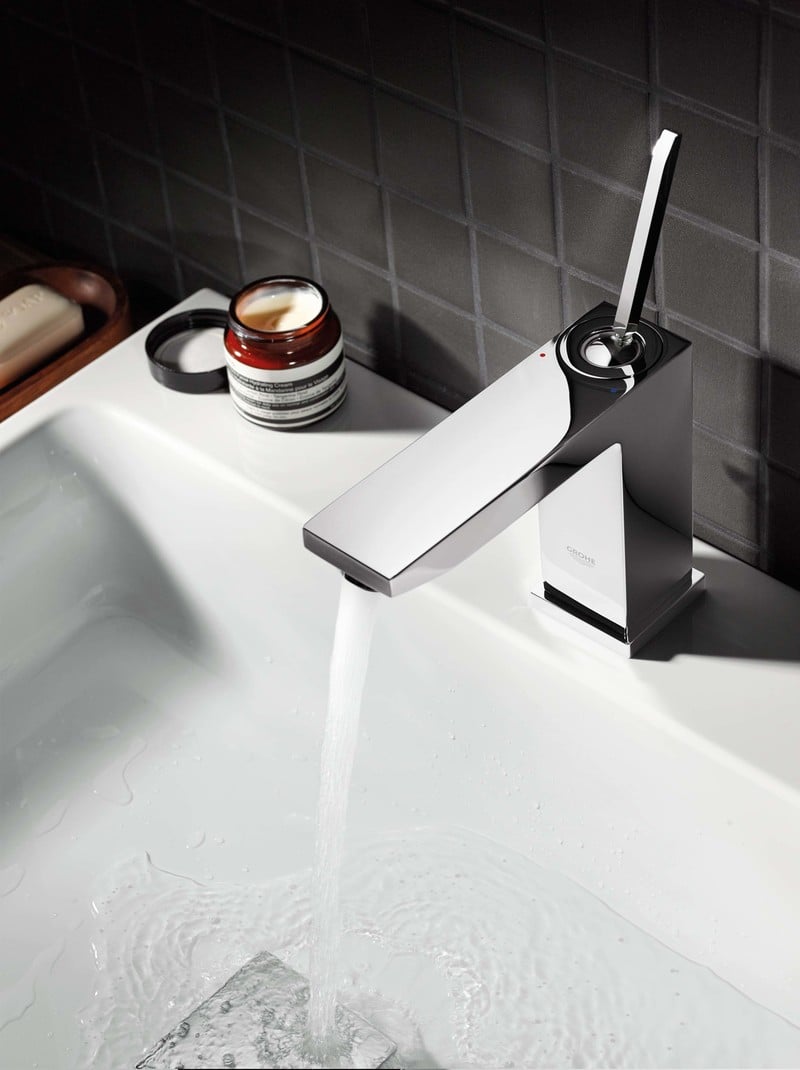 Grohe Eurocube Joy

Dual flush systems are also available that give you an option of two strengths of flush. The dual flush impressively uses less than half the amount of water than the old style flush system, only typically using 4 to 6 litres of water per flush instead of 13. In the shower, you might consider using a low flow showerhead which has been specifically designed to conserve water and energy while delivering a powerful stream of water. The Energy Saving Trust says that a family of four taking just under 20 showers a week can save around £65 a year on gas for water heating, as well as £95 on water bills if they change their showerhead. (Source: Energy Saving Trust)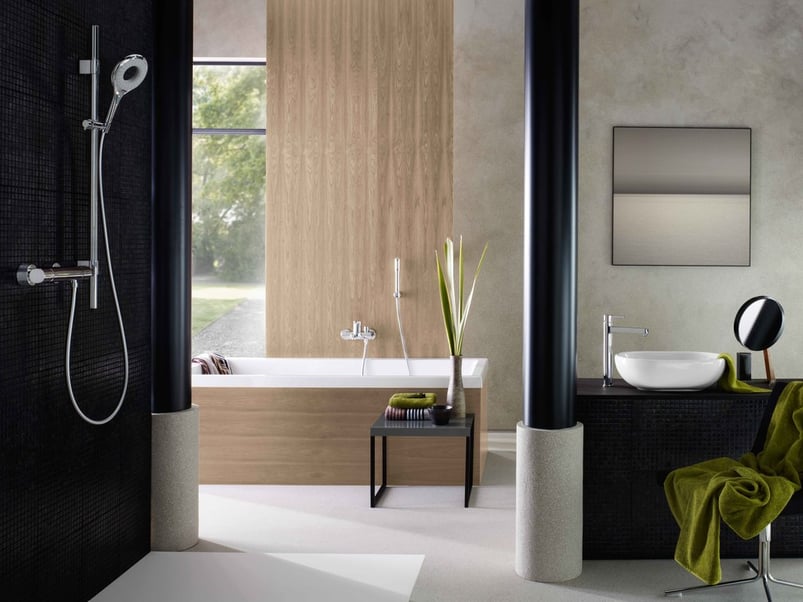 Grohe Rainshower Icon Bathroom

It is also a good idea to take note of products listed under the WELL Water Efficiency Label. This label recognises products that are designed and tested to reduce water consumption, for a truly efficient bathroom.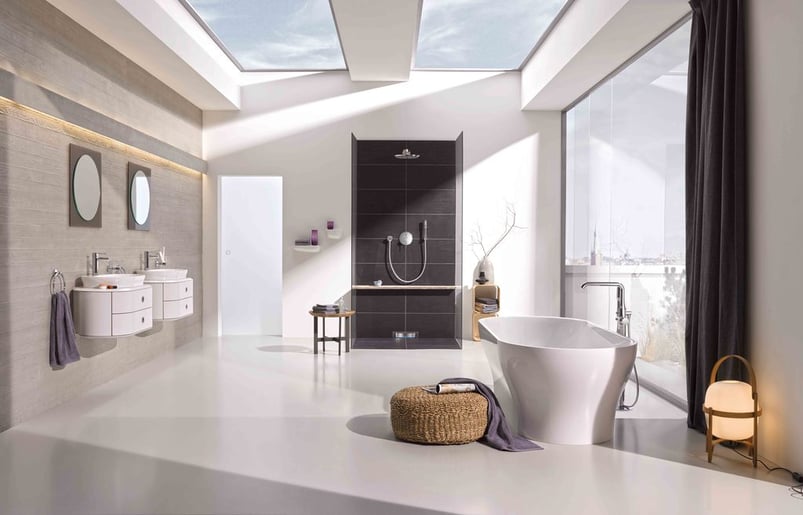 Grohe Essence Bathroom

GROHE is committed to sustainability – a promise that the brand, together with their customers, make to secure the future of precious natural resources

This Post has been Sponsored by GROHE.