Top tips for bathroom lighting
by Tamsin Allen, on Feb 13, 2018 4:30:00 PM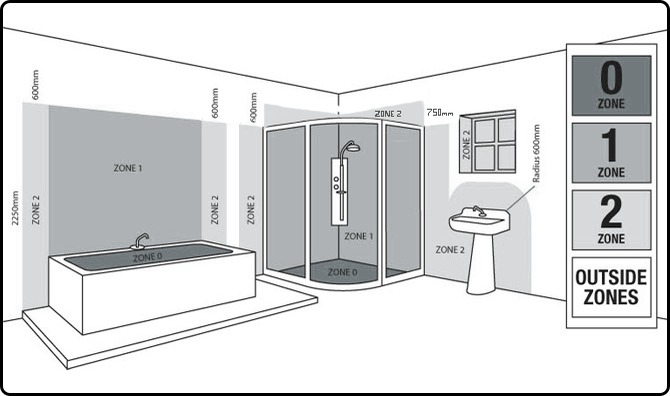 Wouldn't it be great if we could put any lighting in our bathrooms? Like that beautiful industrial light you found in a reclamation yard or the one-off chandelier you bought on Ebay. Well unfortunately, due to condensation and general moisture, especially in shower rooms, some lighting just does not qualify under UK regulations. Here are those regulations and some ideas for how to still have beautiful lighting in your bathroom.

Bathroom Zones
Zone 0 is inside the bath or shower itself. Any fitting used in this zone must be low voltage, (max 12v) and be rated at least IP67 which is total immersion proof. Zone 1 is the area above the bath or shower to a height of 2.25m from the floor. In this zone a minimum rating of IP45 is required but it is generally accepted that IP65 is to be used.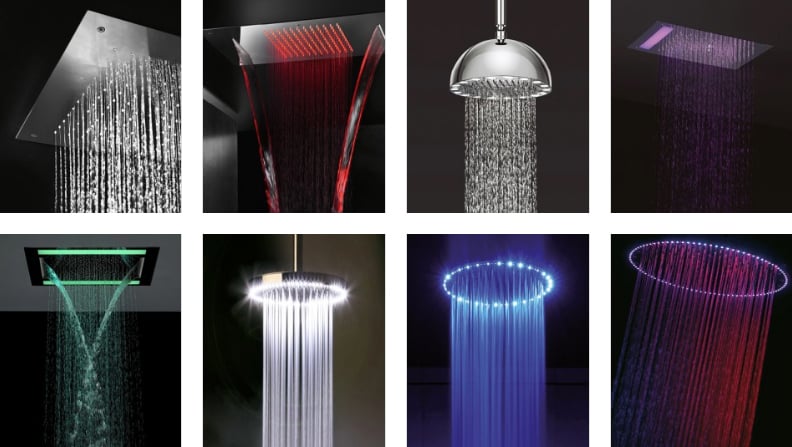 Showers and bath areas can often be dark spots in a bathroom, but Crosswater have devised fantastic solutions with integrating lighting in shower heads. The LEDs produce a soft glow so they will not blind you in the morning but you will still be able to see what you are doing. What a great way to illuminate the shower area and get some colour therapy. Zone 2 is an area stretching 0.6m outside the perimeter of the bath and to a height of 2.25m from the floor. In this zone an IP rating of at least IP44 is required. In addition it is good practice to consider the area around a wash basin, within a 60cm radius of any tap to be considered as zone 2.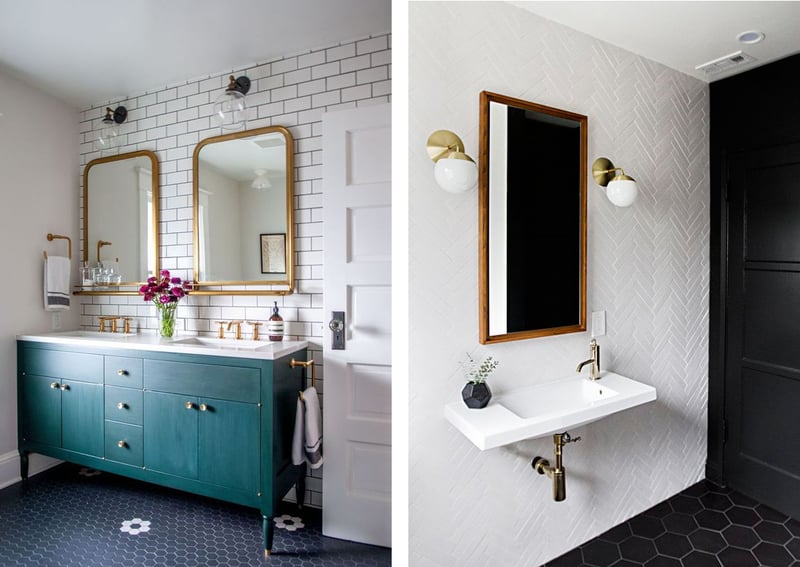 There are lots of wall light options to cover your Zone 2 areas. We've chosen two here – industrial and modern brass – to inspire you; either type will suit urban and country bathrooms. You will note that they have been installed quite high up, away from any splashing. These are therefore room-accentuating lights and should not be mistaken for vanity or makeup lights. Outside Zones is anywhere outside zones 0,1 and 2 (subject to specific limits) and where no water jet is likely to be used. There are no special IP requirements in this zone, however we suggest that you consider a light with an IP rating of at least IP20+.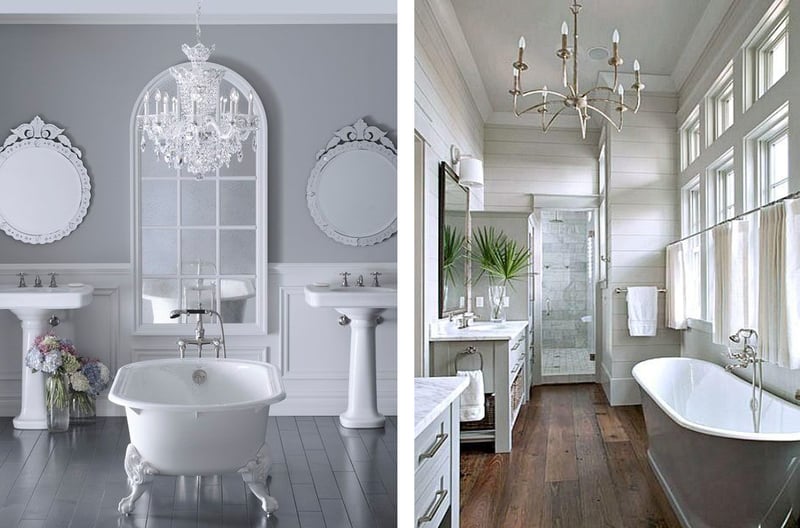 The Outside Zones are where you can get really creative. Remember your one-off chandelier we mentioned at the beginning of the post? Well, here's where it goes – middle of the room and well above any bathroom fixture. So you see, your bathroom lighting can be beautiful and unique. We have just covered a portion of the regs and not in real detail. Full details of lighting specifications can be found in the latest copy of the IEE wiring regulations.