Using Tasteful Touches Of Gold In The Bathroom
by Dorothea Kotte, on Aug 8, 2018 3:02:00 PM
We've all seen the bathrooms of the rich and famous draped in gold. But too much of a gold thing can look garish and over the top, done right golden accents can transform your bathroom into a elegant and luxurious space that everyone will enjoy and envy.

So, for the those with the Midas Touch here are a few ideas on how to add dashes and splashes of gold for a sophisticated finish.

Golden Taps & Mixers

First of all the easiest way to add some golden charm to your bathroom is with the brassware. Either traditional and elegant or modern and chic, there are many brands that offer beautiful golden and rose gold finishes. These golden statement pieces are discreet and can complement other colours, particularly black, white or grey tones.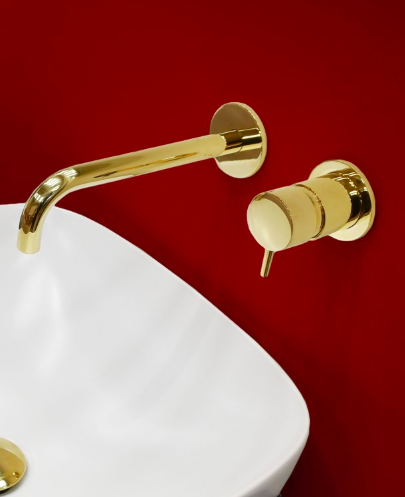 Ambra by Aston Matthews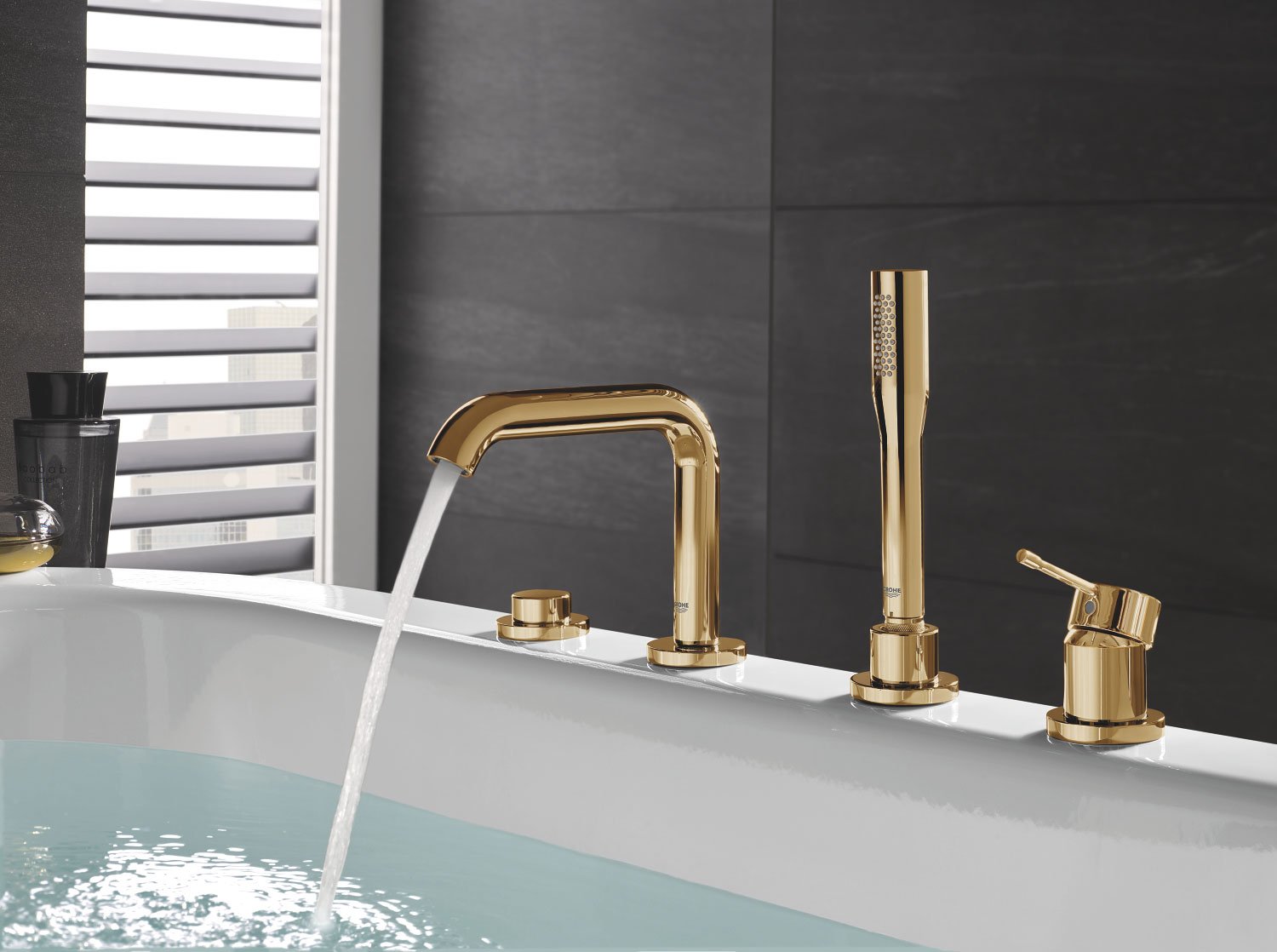 Essence Collection by Grohe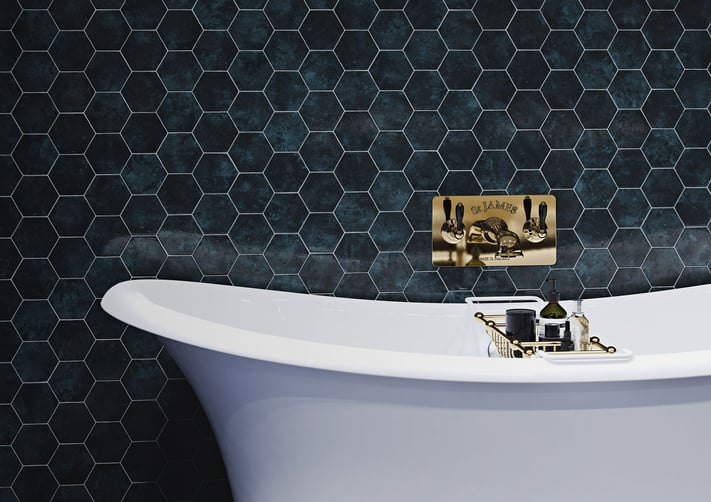 Three hole wall mounted Bath Filler with Engraved concealing plate - St James Collection

Gold Infused Basins

If you want to go further than you can pair your brassware with a wide selection of basins with decorative gold patterns or partially clad in gold. Adding a large golden statement piece like a basin will certainly make a dramatic impact in any bathroom so remember to try and offset that with other natural stone elements or even a bouquet of flowers to create a heavenly atmosphere.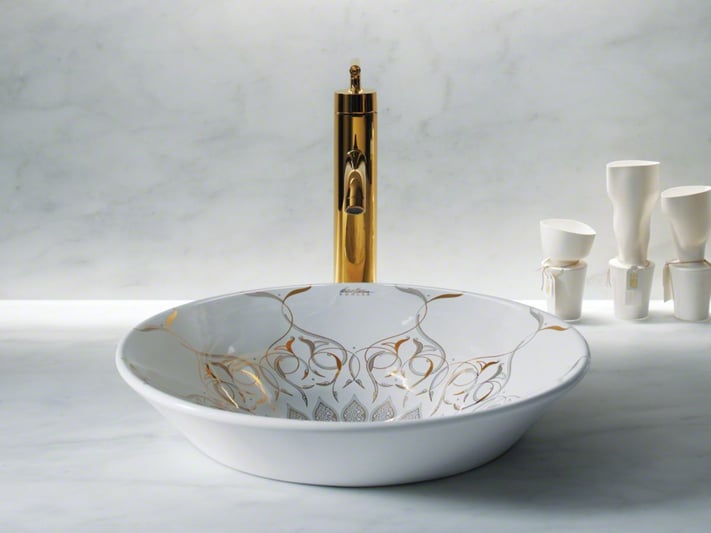 Persia by Kohler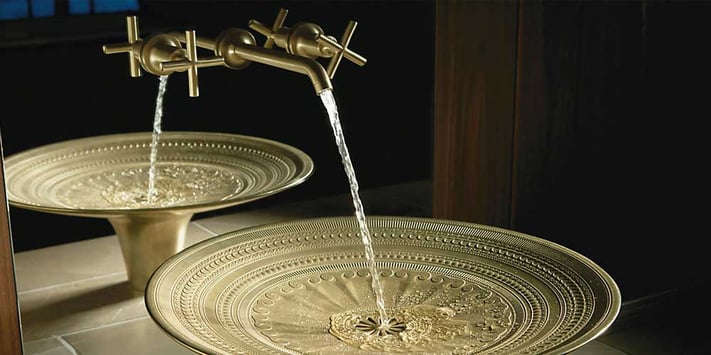 Kamala by Kohler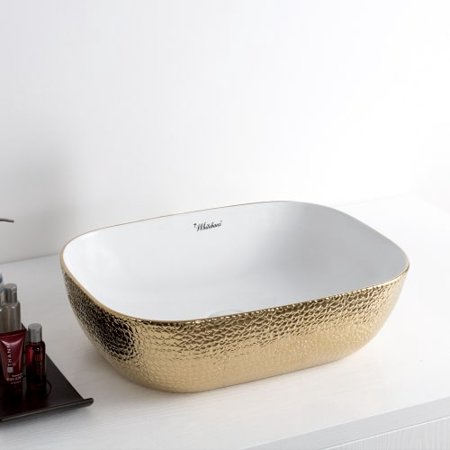 Isabella plus Collection by Whitehaus

Matching Furniture

If you want to go for an all out look or just add some finishing touches here and there, gold adorned furniture can be a great way to tie the whole room together. The only thing to be careful of is to be sure that the design of your furniture goes with the rest of the room so it doesn't stand out but rather enhance the scheme. Ways to do this would be adding golden handles to dresser drawers, frames on mirrors or trim in the upholstery of chairs.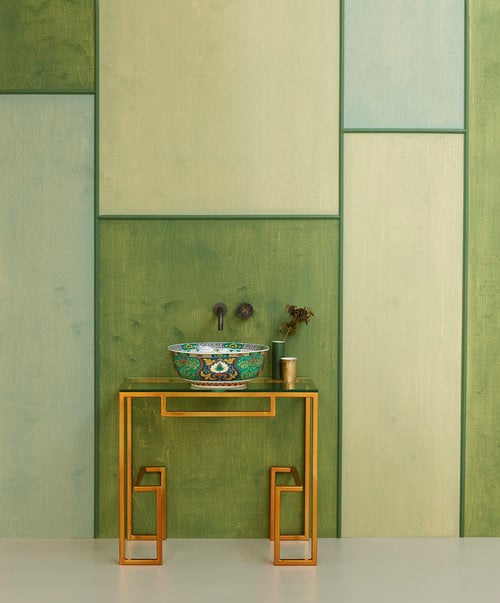 Hugo by The London Basin Company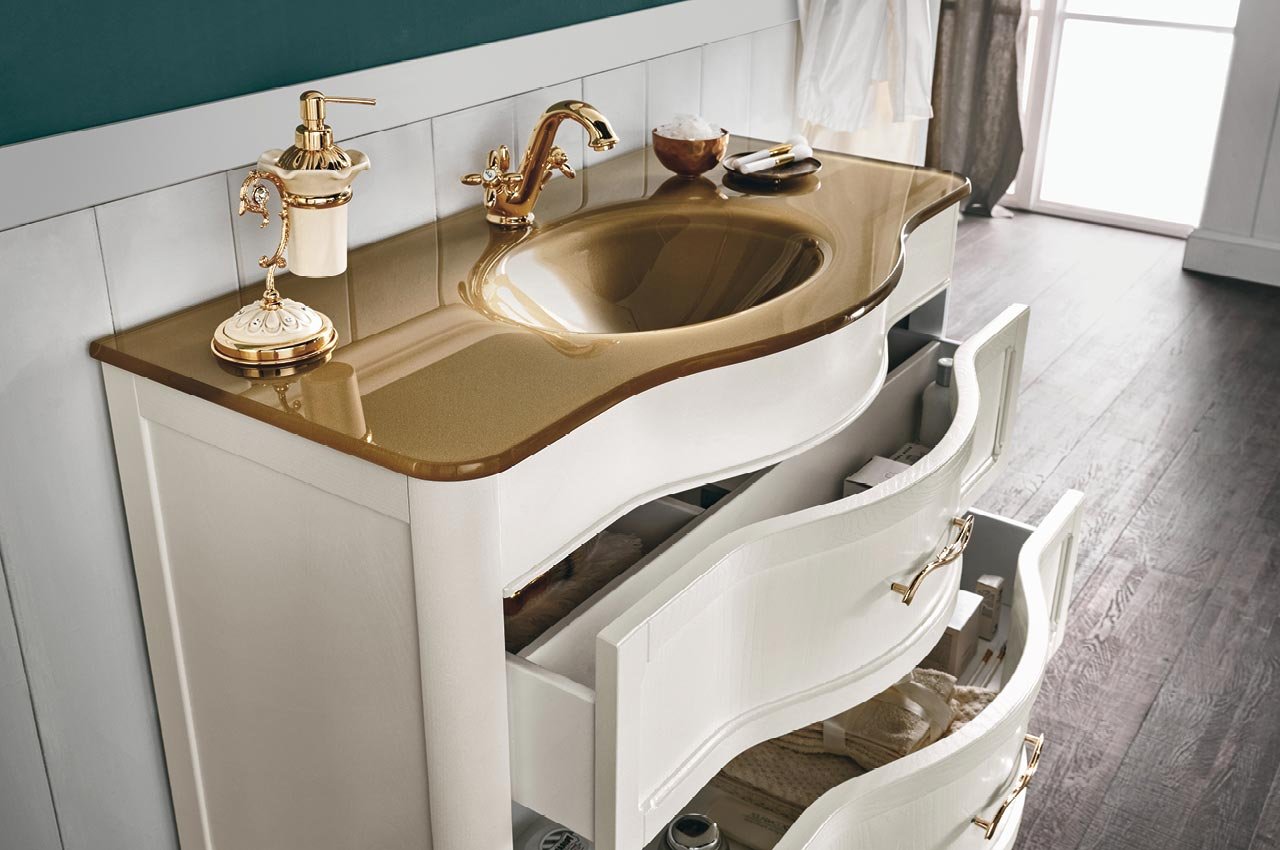 Rachele Collection by Eban



Lutetia by Oasis

Golden tiles and mosaics

Tiles and mosaics are where you can really be creative with gold, playing with pattern, colour and textures to create subtle decorations or bold swathes. There are several areas in the bathroom which need to be protected by water, making gold perfect for splashbacks, countertops and of course ties. So, think carefully about where you want to make a statement with gold and how you can more delicately incorporate it into your decorative tiles schemes.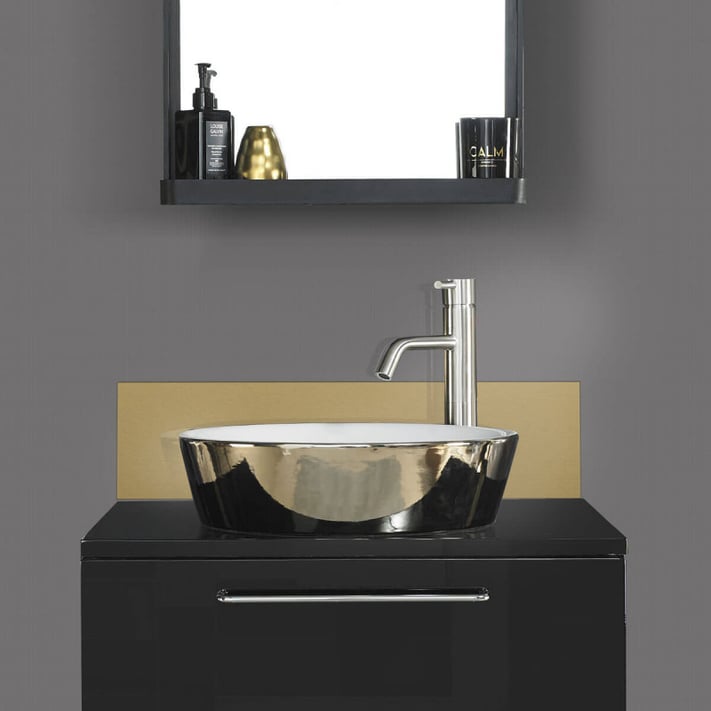 Impact Gold Splashback by British Ceramic Tile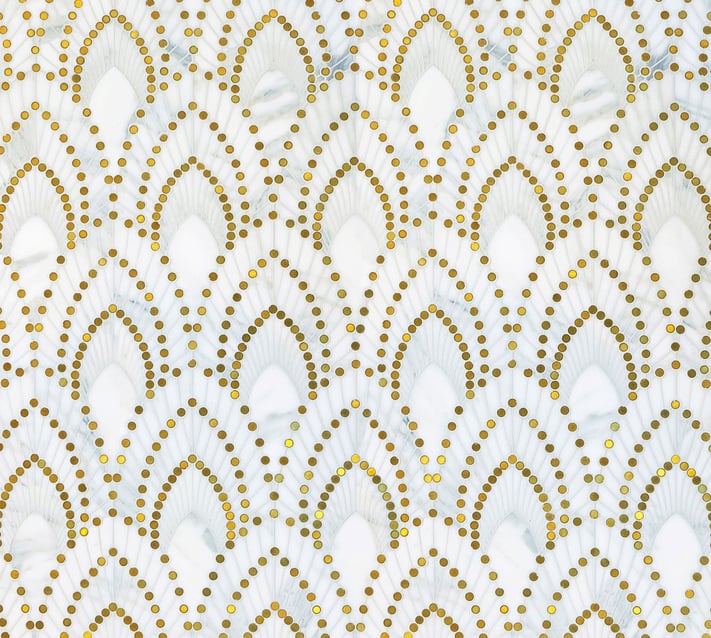 Nadja by Atelier Collection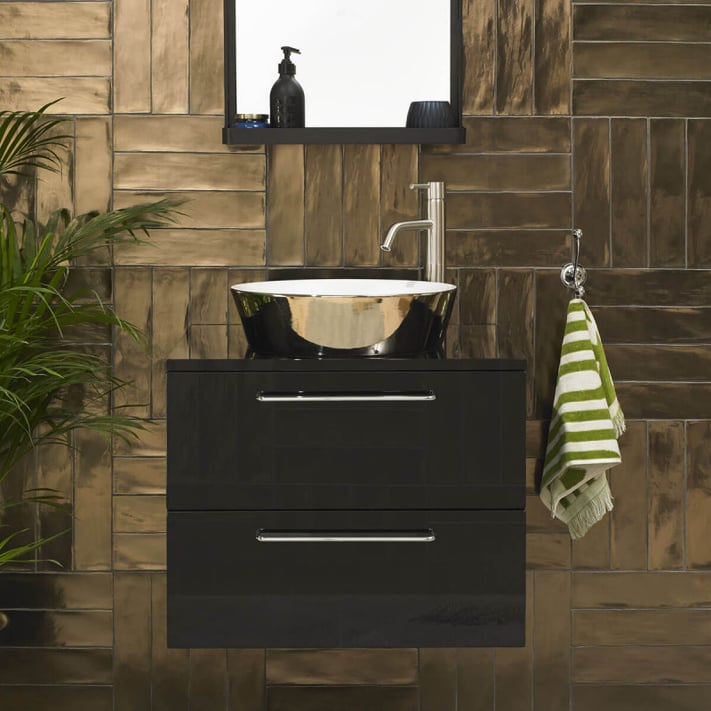 Gold Metallic Wall by British Ceramic Tile

Golden bathtubs

To feel like royalty what could be more luxurious than soaking in a golden bathtub? Golden modern or roll top bathtubs are made to be the centerpieces of your bathroom, as they can adapt to any style but always draw the eye.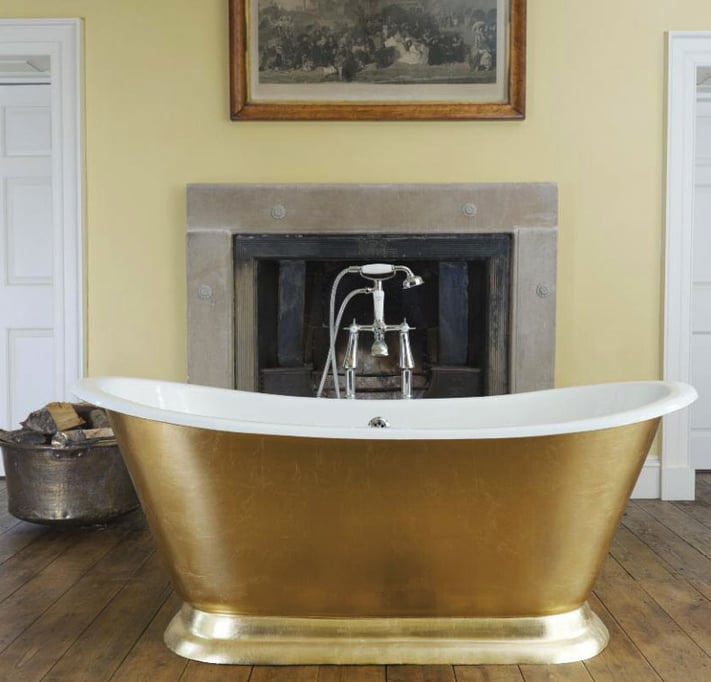 Galleon by Hurlingham Baths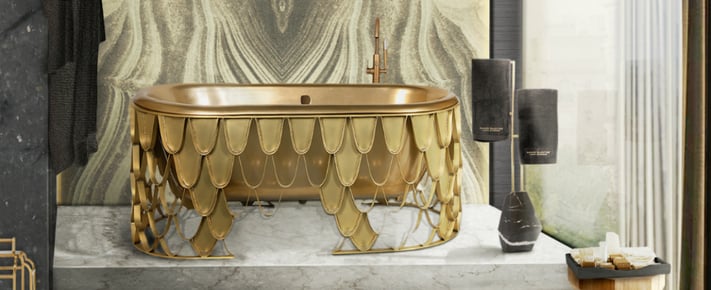 Koi by Maison Valentina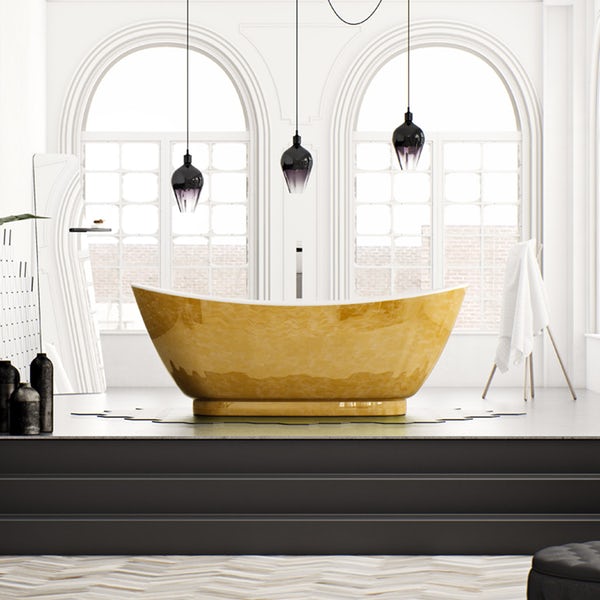 Galvez Bath by Belle de Louvain

Accessorising with gold

Accessories provide the finishing touches to any bathroom and if you're going for a gold theme than accessories are the easiest, and probably cheapest, way to decorate. These gold details, be they hand towel rungs, tissue boxes or even a toothbrush holder will add a little sparkle to every corner of your bathroom.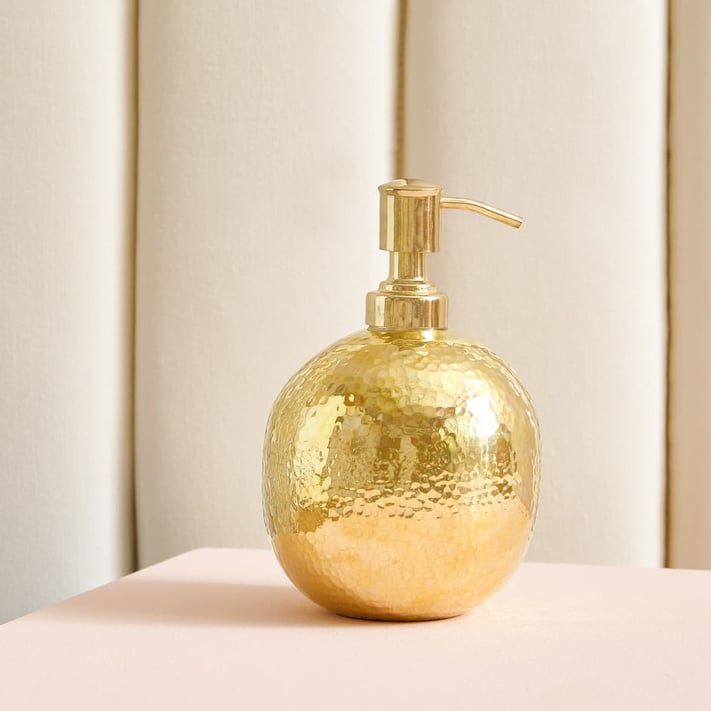 Hammered Tumbler by Zara Home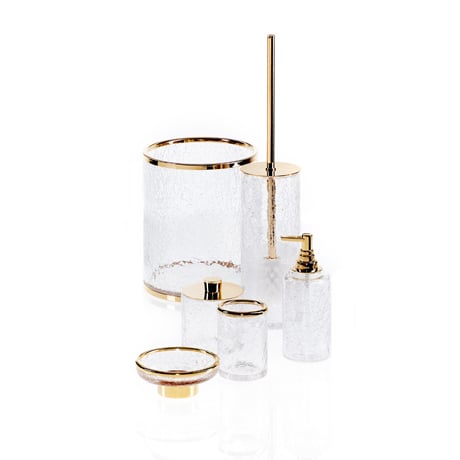 Gold Crack by Decor Walther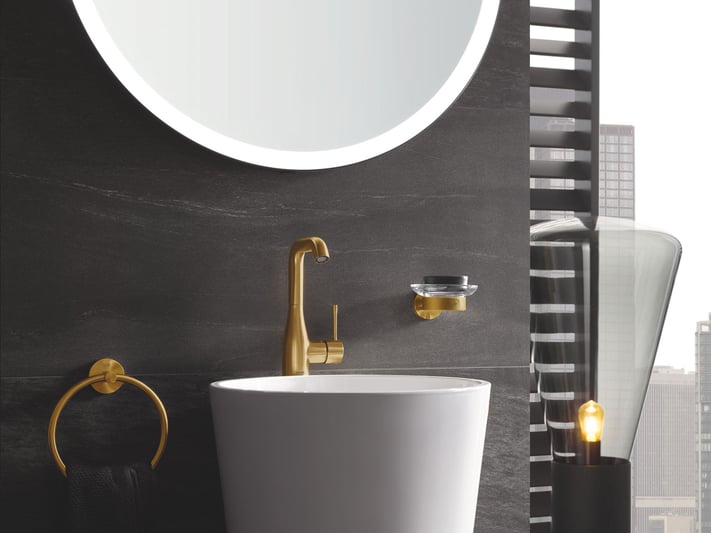 Essentials Collection by Grohe