Using wood in your bathroom
by Tamsin Allen, on Feb 14, 2018 5:12:00 PM
The rich, organic texture of wood is a beautiful complement to most bathroom styles, but people shy away from it because it's quite difficult to maintain. But, by choosing hardwoods such as teak and iroko, and oiling them frequently, wood is more versatile than you imagine. Here are our favourite ways to use wood in your bathroom.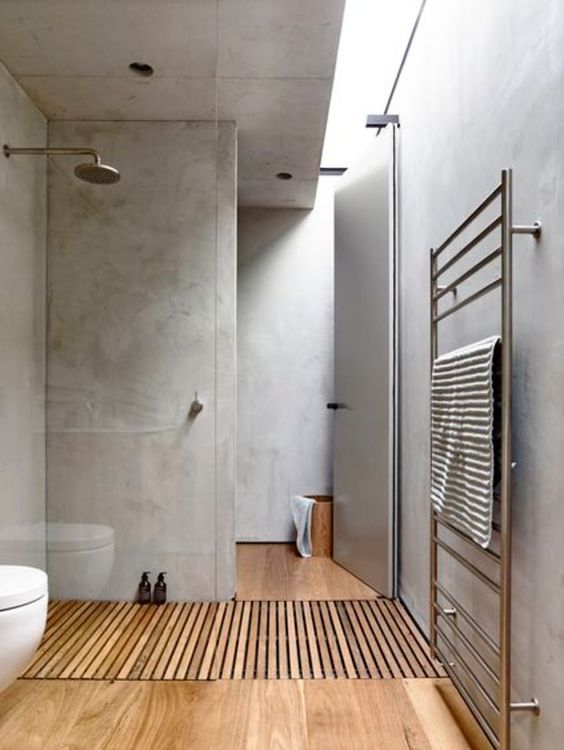 Floor it
This beautiful wooden floor and built in shower drainage have probably been made with heavy-duty teak or bamboo flooring, known for their water-resistant properties. The key to maintenance is to oil it all regularly and not leave standing water; underfloor heating would be good with this setup.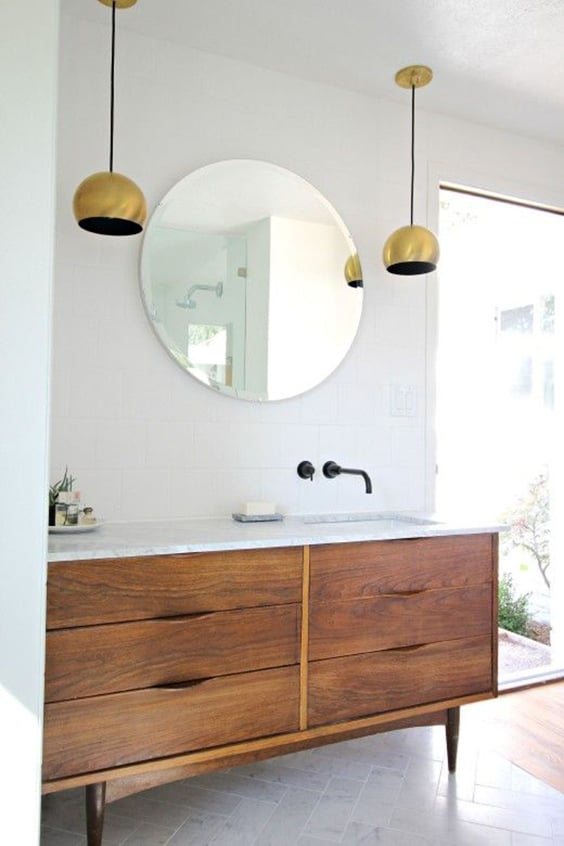 Furniture it
An easier way to add wood elements and an eclectic feel, is to use a piece of furniture as your basin cabinet. Here they have adapted a mid-century modern sideboard by topping it with marble and inserting an undermounted basin.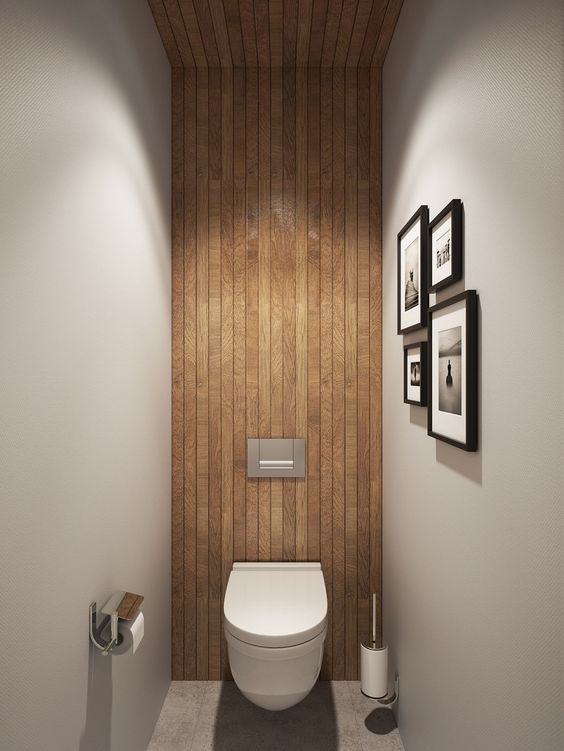 Panel it
These thin strips of wood make elegant panelling. By using it along the height of the wall and up onto the ceiling, they make this small cloakroom look much more spacious.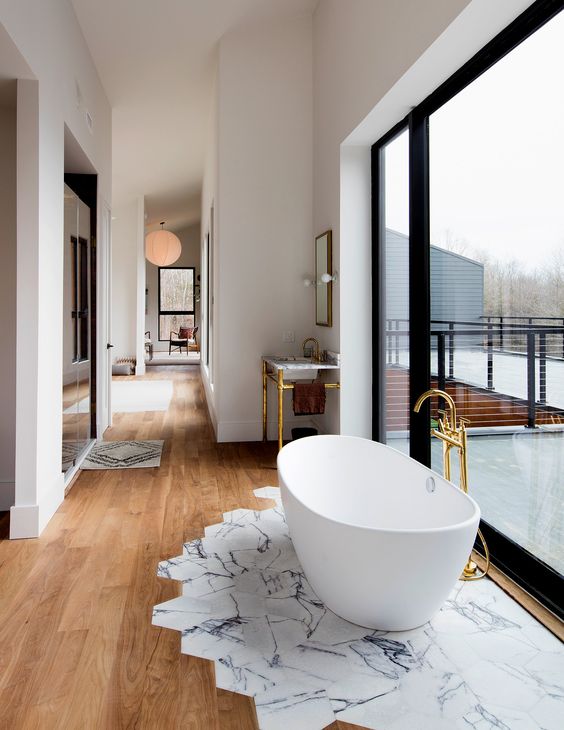 Funk it
Here they have been practical under the bath and inserted a more durable tile into the wooden floor. But, by laying it in a funky pattern and using unusual hexagonal tiles, they have created a very unique solution to a problem.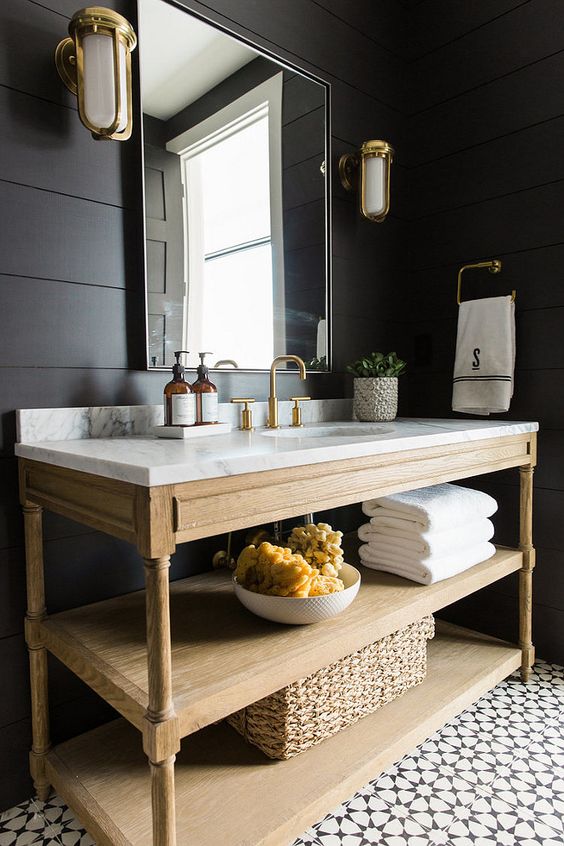 Furniture it
Here again they have used what looks like an elegant piece of furniture (we love its classic detailing) as a basin stand. This has also been topped with marble to give it a fresh modern look.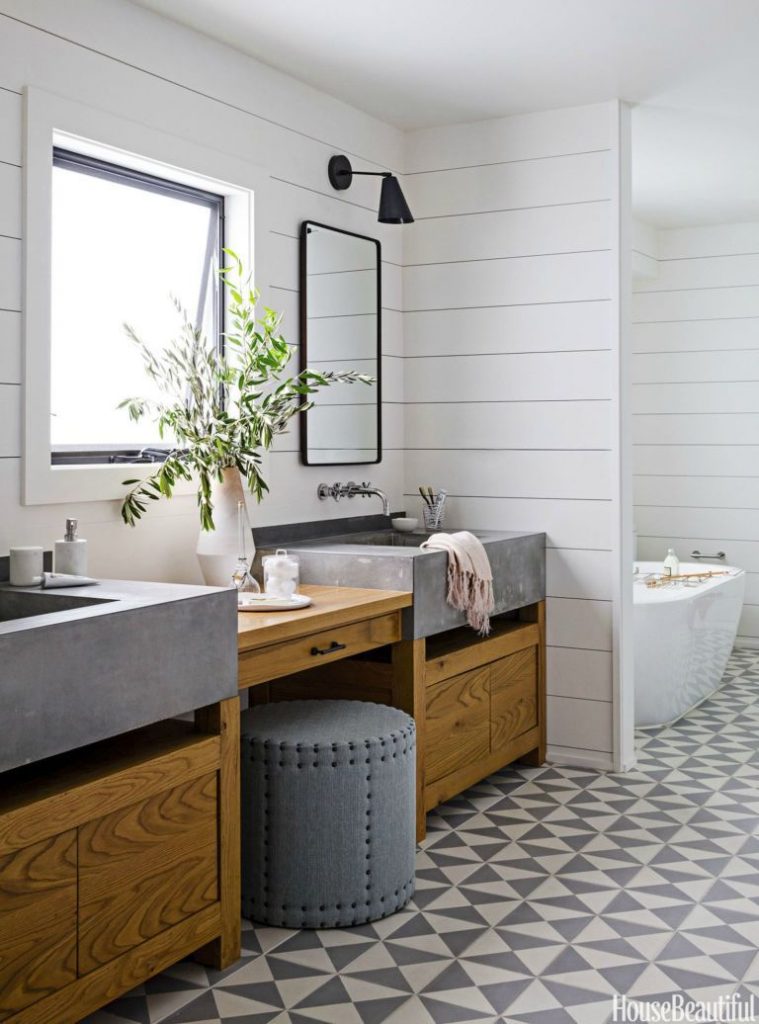 Build it
They have used a lovely textured wood here as built-in bathroom storage, thus creating one seamless piece which has fluidity and doesn't seem heavy at all.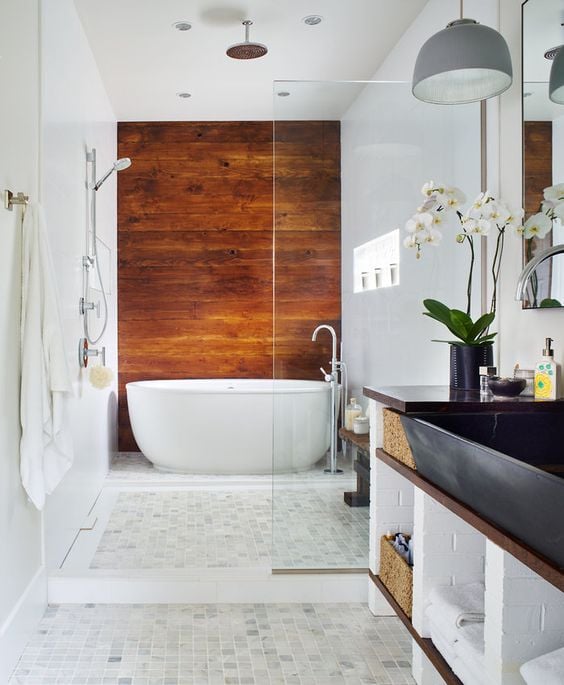 Panel it
To create a more rustic feel in this bathroom, they have used a hardwood and oiled it heavily to stand up to the steam of the shower room. Employing the same principles as garden decking, this wooden wall would need oiling often to keep it looking so rich in colour.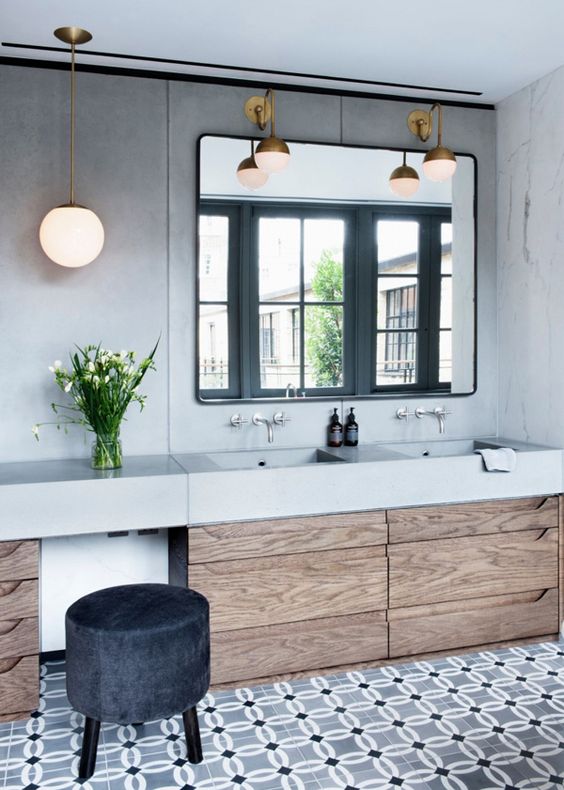 Lighten it
In contrast to the other richly-coloured woods featured, here they have used a lighter tone, maybe an ash to create much needed bathroom storage. And the clean lines of the drawers complement the grain of the wood beautifully.