Victoria + Albert discusses unbreakable beauty in hotel design
by Kevin Mullaney, on Feb 20, 2018 5:52:00 PM
Foam & Bubbles was welcomed to the bright and beautiful
Victoria + Albert
stand at Sleep this year to discuss their take on hotel design, bathroom trends and what goes into making an unbreakable bath.
Can you tell us a little bit about Victoria + Albert?
We're a British based manufacturer producing free standing baths for the last 25 years. We manufacture all our furniture in the UK and baths in South Africa, based predominantly around the unique material we call Quarrycast.
What's your role at Victoria + Albert?
I work as the specification manager, so It's my job to work within the hospitality and house builder market with the architects, interior designers and specifiers. Helping them get the most out of their specifications and the best out of Victoria + Albert.
What's new this year?
The most interesting thing we've done for some time is the Eldon bath, which has been produced in conjunction with Conran and Partners. They used their years of expertise in interior design and hospitality specification to come up with a product which was perfect for their needs and answered a number of design questions elegantly.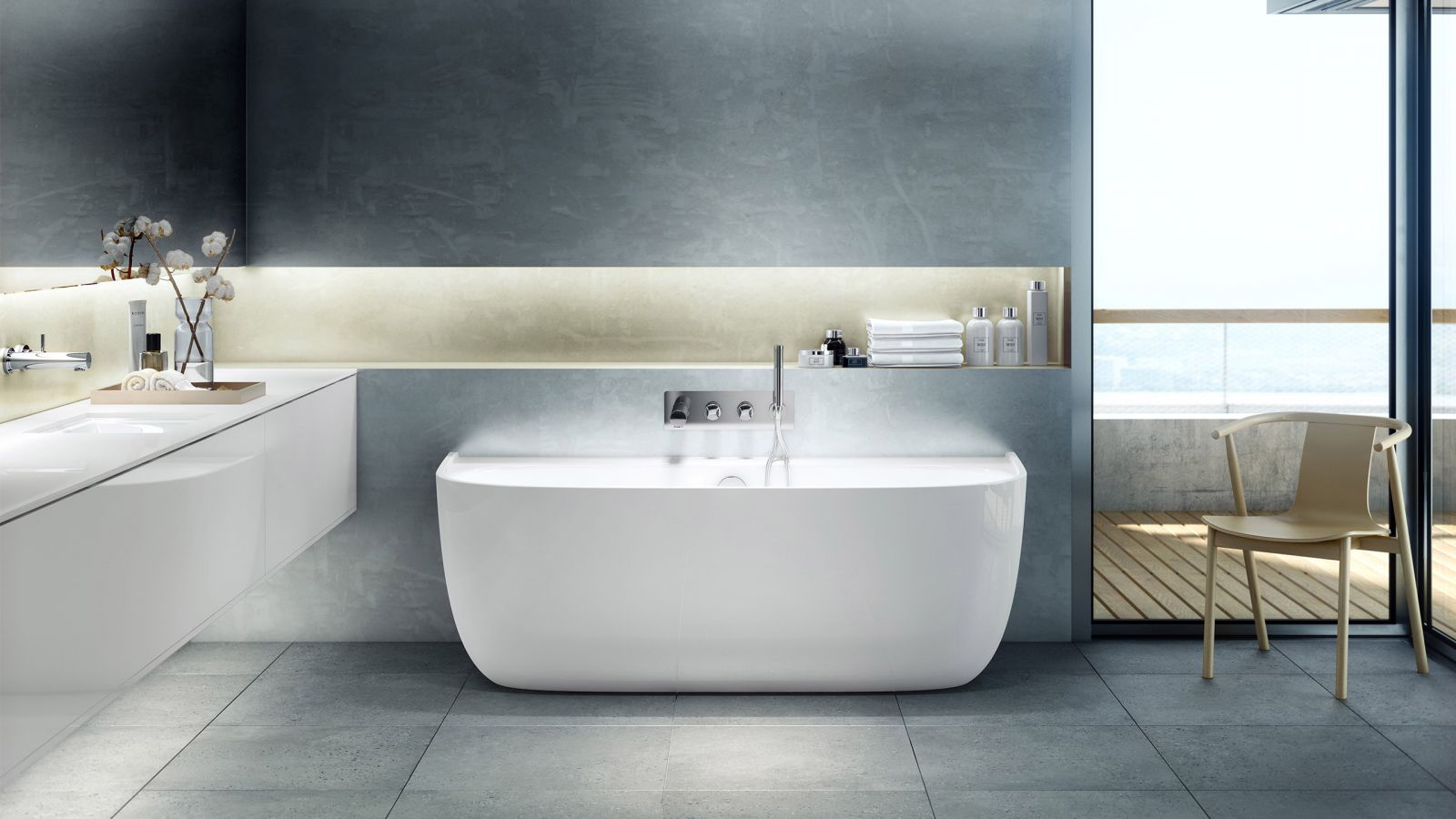 Eldon Bath
What advice would you give to consumers looking to get the hotel look at home?
The first thing to consider is the hero piece, the stand out piece at the centre of what you're doing and work on it from there. That could be a lighting feature, a freestanding bath or a walk in shower. Consider the thing you find the most important from the hotel rooms you've stayed in and replicate that but in a more restrained environment.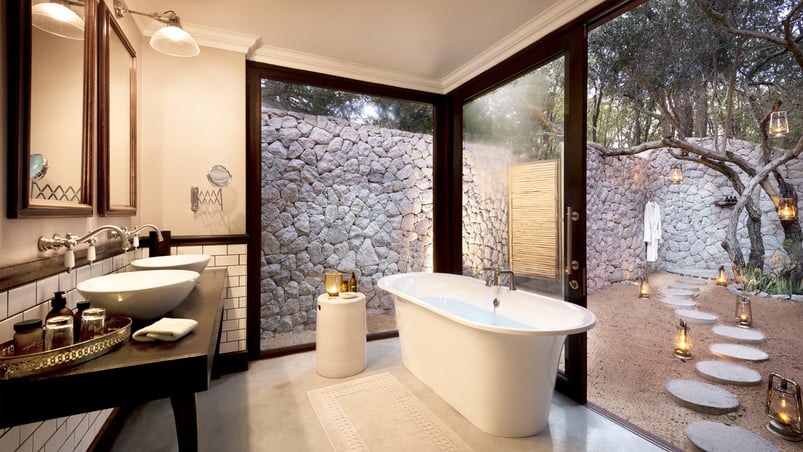 &Beyond Ngala Safari Lodge, South Africa
Anything you definitely shouldn't bring over from hotels?
I've seen a lot of attempts at wet rooms and in a domestic environment, particularly with UK housing stock, that can be problematic. If it goes wrong you've got a lot of digging to do.
With so many guests coming in and out, hotel bathrooms need to be robust and durable. Can you tell us a little about the materials Victoria + Albert use to achieve this?
At the very core of what we do is the material we call Quarrycast. This is 50 / 50 volcanic limestone, which we crush up into a powder and mix 50 / 50 with resins of our own production. What you end up with is an extremely durable, extremely light and colourfast material. This delivers several operational benefits.
It keeps the water very warm because it's not conductive. If you look at a steel or cast iron bath, both of those will take the heat out of the water pretty quickly. It's a consistent colour all the way through so unfortunately if you do get a damage, which is a difficult thing to achieve to be honest, you can polish it out. The baths themselves are much lighter than anything else of a freestanding nature meaning someone could install a traditional bath in a boutique hotel environment without considering the 180 kilos of extra weight a cast iron bath would bring. It's also resistant to almost any cleaning materials. It's resistant to bleach, hair dye and can be polished back to a high shine after any amount of use and because the material has the same colour all the way through, there's almost no limit to how many times you can do that. It's an extreme practical material for hotel applications.
Is there anything to watch out for from Victoria + Albert in the coming year?
It's an interesting time for us, we're looking to expand several of our existing designs. We're looking to move onwards with the expansion of our furniture, with some particularly exciting vanity basins and vanity stands for launch in the early part of next year but we've got plenty of new products coming up so watch this space.
Any design trends or predictions for 2018?
I think possibly one of the biggest elements we've seen that's affecting products design is building regulation, which has gone from being a suggestion to being a must, forcing the hand of builders to consider water and energy consumption. I think that's going to be a major player in the next couple of years.
Find out more from Victoria + Albert
here
.