The Christmas season is upon us and, as we decorate our homes, we shouldn't forget our bathrooms. Here are some ideas for extending Christmas décor into your bathroom, to get that festive feeling everywhere.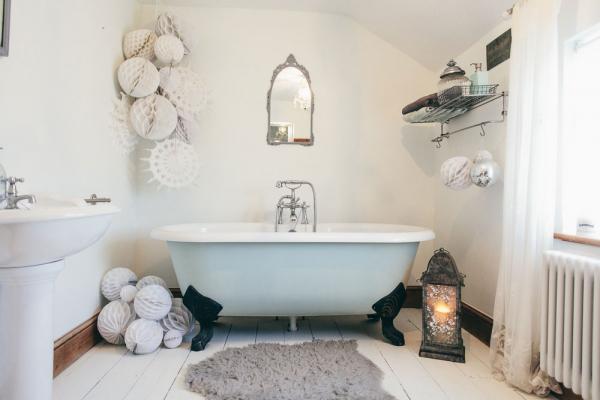 Keep décor stylishly seasonal with paper decorations. This bathroom, by Rock My Style, has been simply styled with a minimal colour palette, which looks both wintery and Christmassy. It will last even into your New Year's celebrations.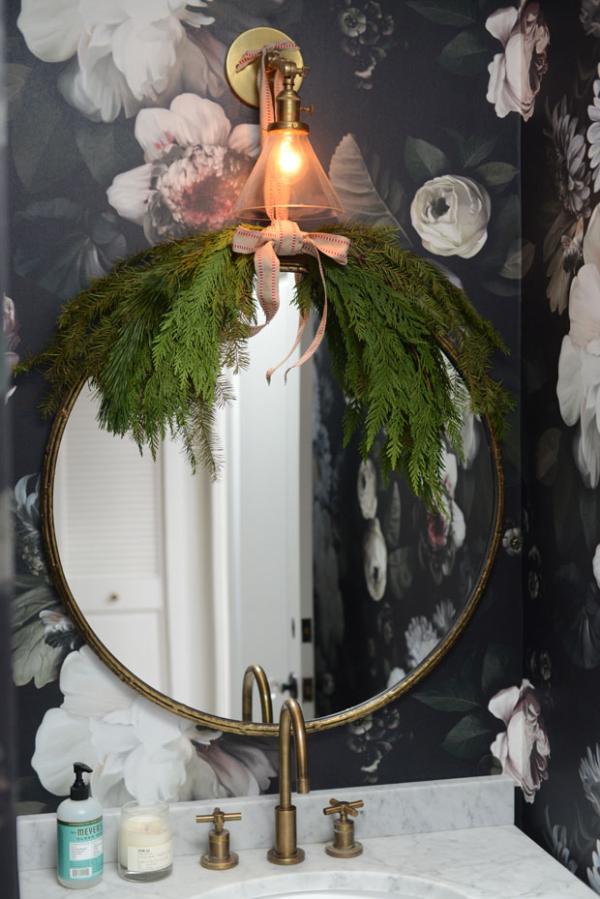 This bathroom, by Cupcakes and Cashmere, was already very decorative with its beautiful floral wallpaper but the addition of simple pine branches tied with ribbon makes it Christmas-ready.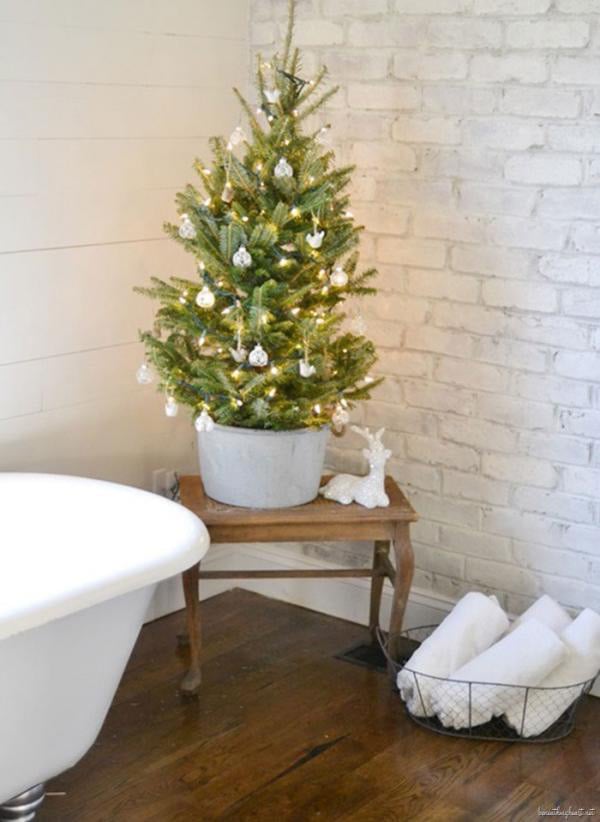 If you have the space in your bathroom, why not put in a small tree, like they have done here on Beneath My Heart. If you don't have an electrical outlet (as most bathrooms don't) then source battery-powered fairy lights for extra twinkle.