The new bathroom trend taking Europe by storm
Shower toilets are designed to combine the WC and bidet experience, forever eliminating the need to use toilet paper and instead harness the cleansing and gentle benefits of water on delicate skin. Just as we use water to wash our hands and bodies as part of our daily hygiene routine, shower toilets now invite the user to do the same when we use the toilet, delivering gentle and effective skin care. The use of shower toilets helps to maximise hygiene levels within the bathroom, through a range of state-of-the-art product design features, while users can enjoy the ultimate in personal comfort through personalised settings and easy to use controls.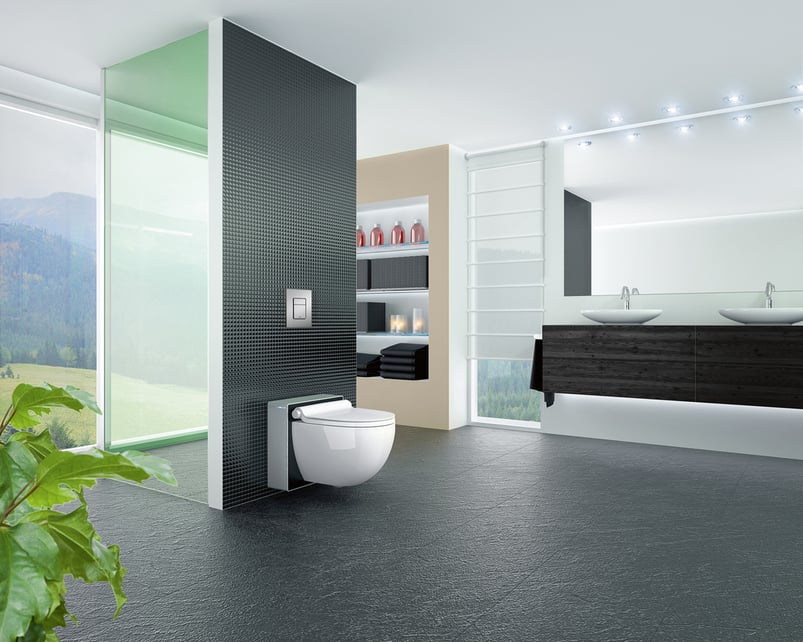 GROHE Sensia IGS

Shower toilets have been popular in the Asian market for some time and have now made their way to Europe. In fact, it is predicted that by 2050, 1 in 500 homes in Europe will own a shower toilet, revealing the product as a major trend to watch in the bathroom over coming years.
There are many reasons why shower toilets are so rapidly increasing in popularity. They are bursting with benefits that are hard to ignore; with improved hygiene levels leading the way. A shower toilet, uses the gentle, natural and effective power of water to cleanse. The toilets themselves are also often designed to maintain high standards of hygiene. If purchasing a shower toilet, look out for models that are coated in a glaze to ensure no stick, 99.9% bacteria free surfaces. Some models offer self-cleaning functions, meaning that users will no longer need to spend an excessive amount on toilet cleaners and fluid.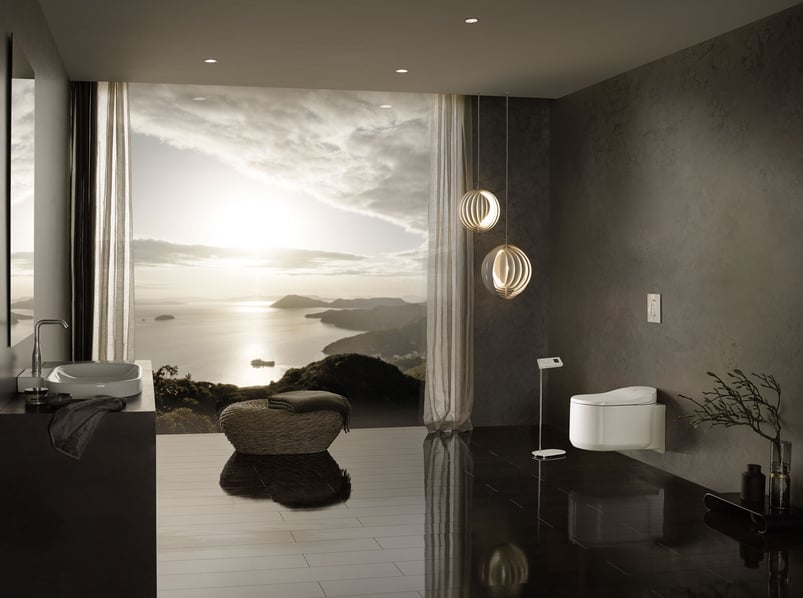 GROHE Sensia Arena

Shower toilets are designed to make bathroom breaks more pleasant than ever before, and often come with a whole host of additional features to benefit the user. Some models feature self-raising and closing lids, LED lighting, which puts an end to having to use harsh overhead lights during night-time toilet trips, and an odour extractor for a fresher smelling bathroom. Some toilets come with a variety of personal spray settings to suit different users' preferences, plus a warm air dryer.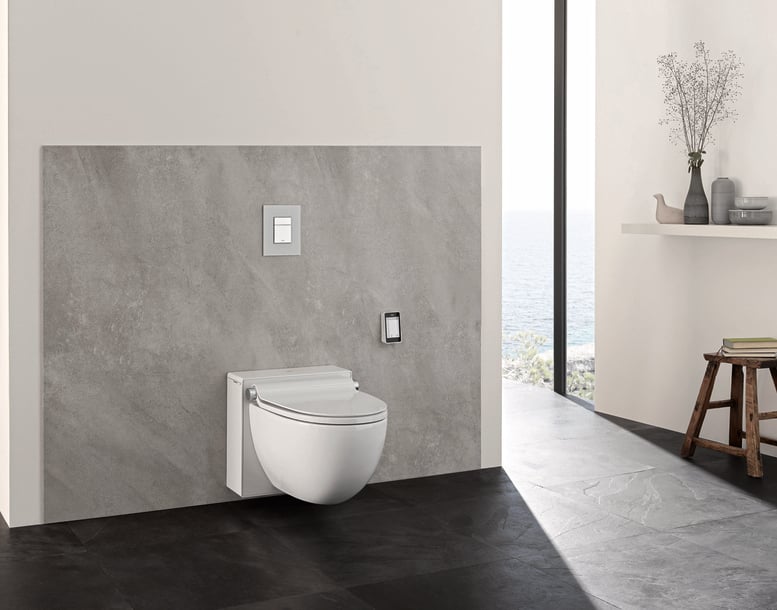 GROHE Sensia IGS

Many new designs have adapted to the increasing trend of smart technology in the home and bathroom. Look out for shower toilets that allow you to control your desired spray settings and personal preferences via a remote control or app. This then will allow you to save your favourite settings so that you do not have to re-programme the toilet for every use. Some clever models, such as GROHE's new Sensia Arena shower toilet, lets you save your settings on the brand's Spalet app. Any GROHE Sensia® Arena toilet anywhere in the world can then automatically deliver your preferred type of care at the push of a button.

For more information on GROHE's Sensia Arena shower toilet, please visit www.grohe.com/uk

This Post has been Sponsored by GROHE