Must have luxury bathroom accessories
by Avinash Doshi, on Feb 19, 2018 4:32:00 PM
When designing a bathroom, your thoughts are immediately focused on the big items – the toilet, basin, bath, etc, to give a luxury look. But the finishing touches and accessories are where you can really show your styling flair and add an extra layer of luxury. These days, accessories are so chic and suit every style – from luxury metal finishes in warm coppers and brass to organic sculpted shapes that look specially commissioned. Whatever you choose to suit your bathroom design, try to choose the best quality (they will last longer), layer them up (use trays to display your favourite products) and you will give your bathroom an instant wow factor.
But with so much to choose from Foam & Bubbles asked some of the top interior experts which luxury bathroom accessories they can't live without. Here's what they had to say
ANNA KOVALCHENKO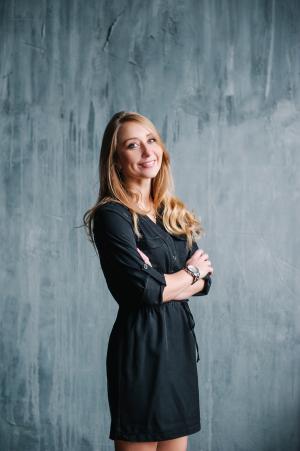 Essenziale Home Designs
|
Twitter
|
Facebook
|
Instagram
A bathtub tray for me is one of the most chic and stylish accessories for a luxury bathroom. With possibility to accommodate a laptop it takes a "work from home" concept to a totally new level. Some of the models also have a stand for an iPad, so you can enjoy your bath while watching a favorite movie or reading a book.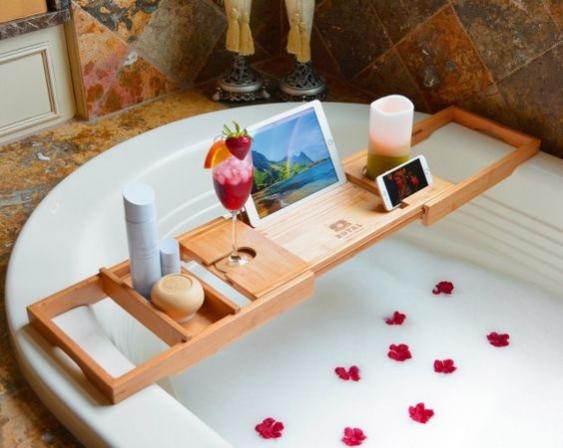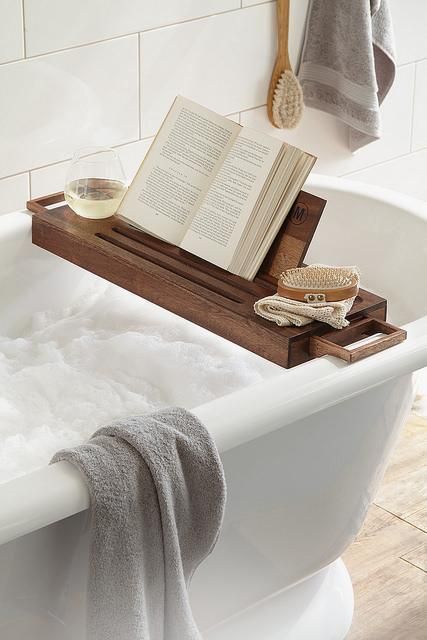 VICTORIA JACKSON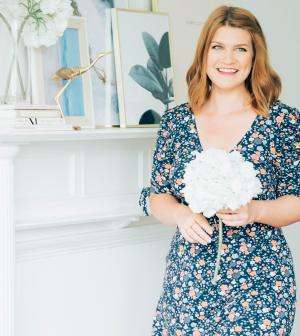 Apartment Number 4
|
Twitter
|
Facebook
|
Instagram
My ultimate luxury bathroom accessory would have to be a silver mirrored tray filled with all my favourite high-end products - you know the ones with packaging so beautiful you just have to display them - alongside a burning
Jo Malone
candle so I can relax in the bath and pamper myself. Trays are actually a really stylish way to keep everything organised, inside and out of the bathroom.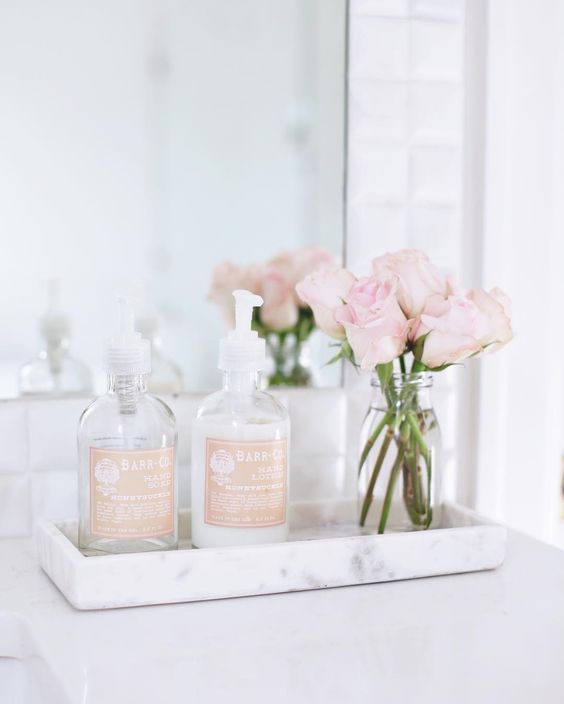 Image credit Caitlin Wilson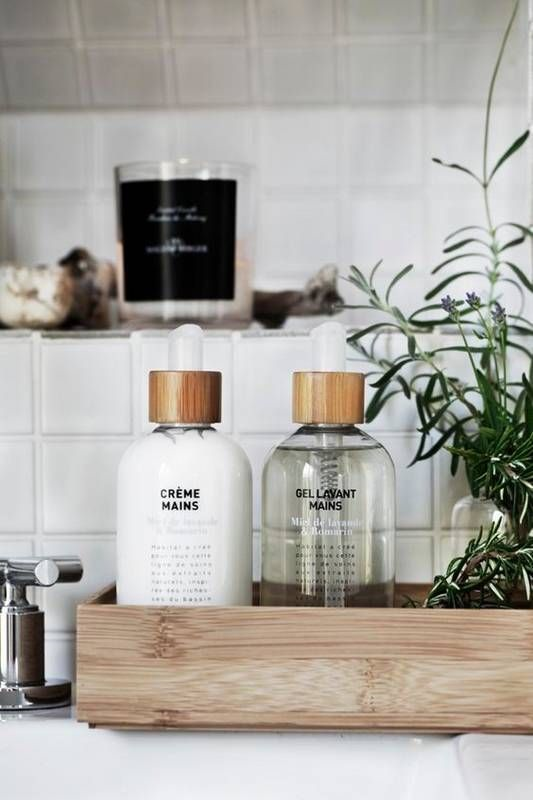 Image credit Caitlin Wilson
SUZY CACIC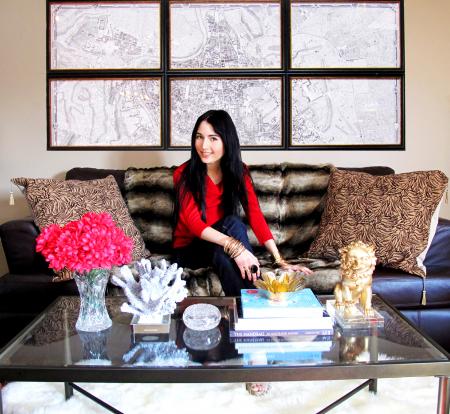 Better Decorating Bible
|
Twitter
|
Facebook
|
Pinterest
My all-time favorite luxury bathroom accessory would probably have to be a beautiful bathroom chandelier! There is something about chandeliers that really transform a space into luxurious sanctuary that really wows anyone who enters it. It also makes your bathroom look twice the size, since the small crystals bounce throughout the whole space and reflect off the mirror, lighting up every dark corner.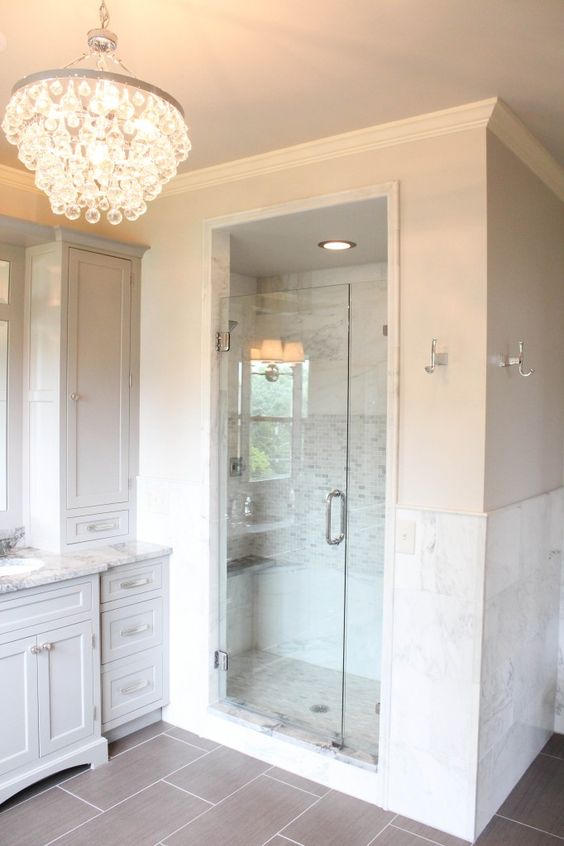 TAMSIN ALLEN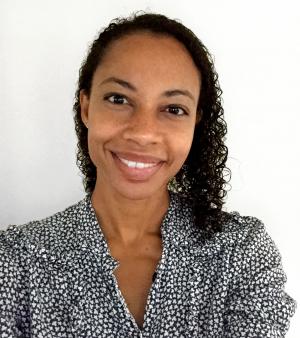 Tamsin Allen Creative
|
Twitter
|
Facebook
|
Pinterest
I love this
Décor Walther
gold pedal bin. Gold is the ultimate luxury colour but I'm always hesitant to use too much of it! This pedal bin in a bathroom is just enough of a gold accent for a luxe feel but without being too OTT.